22.08.2019 - 22.08.2019
Latin America and the Carribean / / Managua
TBD
The National Conference is focused on initiating a conversation about the importance of protecting the indigenous languages and generating recomendations for the development of a national road map and action plan focused on the preservation, promotion of and use of the languages. The event will place emphasis on bilingual education, access to information, the use of technology. The importance of developing measures and policies which will encourage young people to take interest in learning the languages will be one of the key elements in these discussions.
23.08.2019 - 23.08.2019
Latin America and the Carribean / / Cobán
Centro Universitario de Oriente -CUNOR-
El "Evento departamental de activismo digital de lenguas indígenas en Internet" es una actividad que se va a llevar a cabo en el municipio de Cobán, Guatemala, el viernes 23 de agosto, en el marco del Festival Latinoamericano de Lenguas Indígenas en Internet (FLLii2019). Este va dirigido a hablantes de lenguas indígenas de las comunidades del noroccidente de Guatemala; activistas digitales, tecnólogos, autodidactas; interesados en nuevas tecnologías e innovación; profesores y estudiantes de centros educativos y universidades; ¡Wikipedistas novatos y expertos, todos son bienvenidos!; instituciones locales relacionadas con las lenguas indígenas.
23.08.2019 - 23.08.2019
Europe and North America / / Cardiff
Chapter Arts Centre
Chapter, Cardiff are offering a special screening of Bait, set in a Cornish fishing village where the way of life is threatened.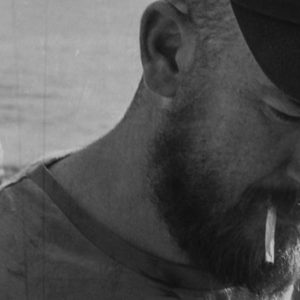 23.08.2019 - 30.09.2019
Latin America and the Carribean / / Sao Paulo
Marta Traba Gallery - Latin America Memorial
Languages not only imply a way of speaking, but also a whole culture. Therefore, the death of indigenous languages enhances the end of years of history and knowledge that were bound to it. It causes a discontinuity on the cycle of the legacy transmitted to future generations. The Latin-American continent was and still is the […]
24.08.2019 - 24.08.2019
Africa / / Pretoria
54 Nicolson St., Muckleneuk 0181, Pretoria, South Africa
Katutuboe Exchange outreach program.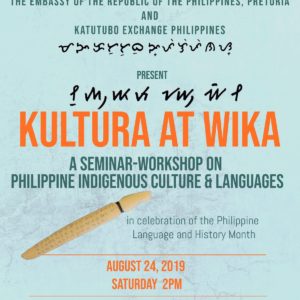 24.08.2019 - 24.08.2019
Asia and the Pacific / / Thiruvananthapuram, Kerala
International School of Dravidian Linguistics, Menamkulam, Thiruvananthapuram, Kerala 695586
Ocean community day Celebrations conducted by Coastal Students Cultural Forum-CSCF in South India. The workshop mainly focuses on the mainstreaming of indigenous language of fishermen community in South India. The programme includes concerts,public meetings,debates,language plays,video screening,exhibition,story telling.On behalf of the celebration, the students are collecting indigenous words to publish an indigenous dictionary of fishermen's language.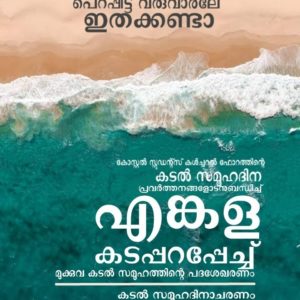 Scroll