08.05.2019 - 08.05.2019
Asia and the Pacific / / Beijing
Embassy of the Philippines Beijing Peoples Republic of China
Pamana: A Seminar-Workshop on Philippine Indigenous Culture, a celebration of Philippine Heritage Month
08.05.2019 - 08.05.2019
Africa / / Saint Louis
Route de Khor
The meeting is aimed at understanding the essential problems associated to the use of local languages in West Africa.
06.05.2019 - 08.05.2019
Asia and the Pacific / / Melbourne
State Library & Wheeler Centre
The Victorian Aboriginal Corporation for Languages (VACL), in partnership with City of Melbourne Aboriginal First Nations Yirramboi Festival presents Victorian Aboriginal Languages lectures series. Each mini-lecture will feature a panel of Victorian Aboriginal Language experts 6/5/19 Victorian Aboriginal traditional kinship ties and cultural practices, as an ancient knowledge system of ceremony and living Language practices […]
06.05.2019 - 06.05.2019
Asia and the Pacific / / tuguegarao city
Cagayan Museum and Historical Research Center, Otis Street, Barangay Centro 10, Tuguegarao City, Philippines
The event is a launch of a year long celebration of Cagayan province in the Philippines of the International Year of Indigenous Languages this calendar year 2019. It will be a one day event comprised of a ceremonial launch of the international celebration, a lecture-forum on Indigenous Languages of the Philippines and of the province […]
06.05.2019 - 06.05.2019
Africa / / Mahikeng
University of the North West Mahikeng Campus
Function to report to Government Ministers, MECs, Heads of Departments, academics, language practitioners media and other interested parties on the progress made with the implementation of SA Parliaments recommendation to introduce the official dictionaries of Government in all indigenous languages to "all communities and schools as soon as possible".
26.04.2019 - 05.05.2019
Latin America and the Carribean / / Lima
Sala Kuélap de la sede central del Ministerio de Cultura
Ministerio de Cultura presenta la tercera edición de La Feria de Editoriales Peruanas . 42 editoriales de 13 regiones del país participarán en este evento.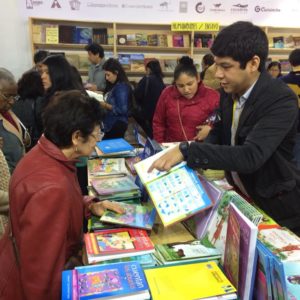 04.05.2019 - 04.05.2019
Latin America and the Carribean / / Berkeley, California
CLAS Conference Room
Come celebrate Indigenous languages by participating in this beginner's level interactive Quechua workshop with the UC Berkeley and the Bay area community. We will play language-learning games, talk about food and eat it too!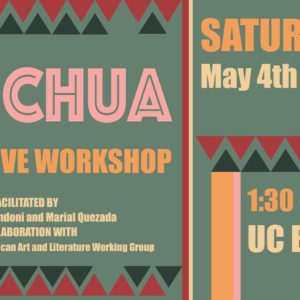 Scroll