09.08.2019 - 09.08.2019
Europe and North America / / Edinburgh
National Library of Scotland
Aimed at anyone affected by dementia, this event features Scots songs old and new in the Library collections where participants are invited to listen to and sing with the Scots Scriever (writer), Dr Michael Dempster.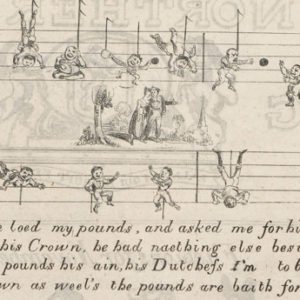 09.08.2019 - 09.08.2019
Asia and the Pacific / / Bangkok
112 Moo 1, T. Sanpranate, A. San Sai, Chiang Mai, Thailand
In collaboration with the Asia Indigenous People's Pact (AIPP) and UNDP, UNESCO Bangkok Office launched an indigenous youth platform. This activity is organized within the framework of the International Day of  the World's Indigenous Peoples on 9 August 2019. Moving forward and enabling young people to speak with their own identity and voice is critical […]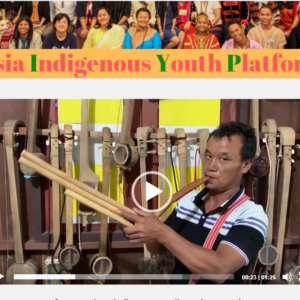 08.08.2019 - 09.08.2019
Latin America and the Carribean / / Manaus
Manaus
This Seminar aims to identify ways to strengthen water governance and management based on indigenous perspectives and knowledge. Since 2019 is the International Year of Indigenous Languages, it is especially appropriate to place emphasis on the indigenous perspective to inform and reflect on integrated Water Resrouces Management (IWRM) in the region. Water is ubiquitous in […]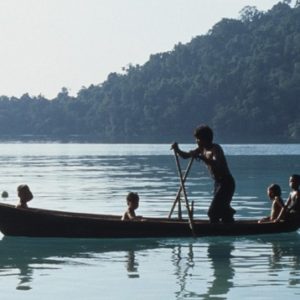 01.01.2019 - 09.08.2019
Europe and North America / / Petrozavodsk
Association of Ethnocultural Centers and Heritage Organizations ECHO
The Online Publication of Finno-Ugric Language Activism Case Studies includes 22 case studies from Finno-Ugric regions of Russia, Estonia and Latvia. Case studies represent a wide range of community-based language initiatives: language nests, social media initiatives, innovative language learning aids for children, promoting indigenous languages through arts (including cinematography and comics) and much more. The materials published herein are intended to build awareness of best grassroot practices applied by Finno-Ugric language activists. Publication is available at www.sana2019.ee
05.08.2019 - 09.08.2019
Europe and North America / / Washington
Organización de los Estados Americanos
The Organization of American States (OAS) will celebrate from August 5 to 9 the Inter-American Week for #IndigenousPeoples. This year, the week will be under the theme "Indigenous Languages of the Americas" and will host events about cultural diversity, traditions, languages, and contributions of indigenous peoples of the region. ——— La Organización de los Estados Americanos […]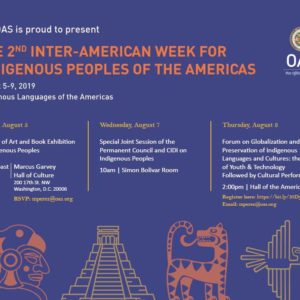 05.08.2019 - 09.08.2019
Latin America and the Carribean / / Cali
Universidad del Valle, Santiago de Cali, Valle del Cauca
Evento académico y cultural, organizado en conjunto con el Centro de Lenguas y Culturas -CLC-, el Departamento de Lingüística de la Escuela de Ciencias del Lenguaje -ECL-, la División de Bibliotecas y el Cabildo Universitario Indígena de la Universidad del Valle, que busca un acceso intercultural a las comunidades indígenas de la zona del pacífico colombiano, a través de paneles, ceremonias rituales, charlas, conversatorios, talleres, exposiciones, cine y otras muestras culturales. Invitados académicos de gran relevancia compartirán no solo sus investigaciones sino también cosmovisiones y conocimientos sobre la madre tierra y la manera en que las lenguas han conformados estas culturas.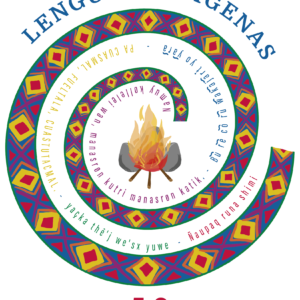 Scroll