28.01.2019 - 28.01.2019
Global / / Paris
UNESCO Headquarters (Room II), 7 place de Fontenoy, 75007 Paris
UNESCO, in the capacity of the leading UN agency of the International Year of Indigenous Languages, and in cooperation with Member States, indigenous peoples' organizations, academic, and other public and private partners, as well as UNDESA and other UN-system organizations, will organize the Official Global Launch event of the 2019 International Year on Indigenous Languages that will take place from 15.00 p.m. to 18.00 p.m. and cultural programme from 18.15 to 19.00 p.m. on Monday, 28 January 2019 at UNESCO Headquarters in Paris, France (Room II).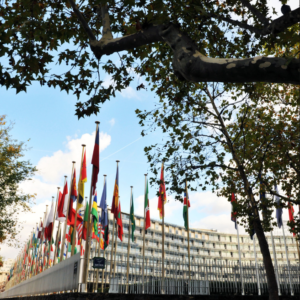 25.02.2019 - 28.01.2019
Europe and North America / / Y Bala
Gwersyll yr Urdd Glan-llyn, Gwersyll Yr Urdd Glan-llyn, Llanuwchllyn, Bala
Gwerin Gwallgo is a high-energy four-day residential event for young people between 11 and 18 years of age. It takes place at Glanllyn, the Urdd Residential Centre in Bala. We offer places to approximately 40 young people. Structure of the course There are instrumental, vocal and clog dancing lessons during the day, followed by informal sessions, concerts, get-togethers, twmpathau and more in the evenings, with opportunities for the young people to take part in some of the fun outdoor activities which Glan-llyn has to offer, too. Towards the end of the course, there is also a chance to perform. Instrumental workshops Players need to have their own instrument, and be able to play at least to a basic standard. Instrumentalists are asked to tell us on the enrolment form their approximate level of experience, from the following options: Relative Beginner: has basic command of instrument; can play easy scales and a few simple tunes Intermediate: a player of increasing assurance with a reasonable familiarity with different tune types Advanced: a confident player with a significant amount of performance experience. Ability to read music is not a requirement, nor is previous experience of folk music, though participants must be aware that most of the workshops will be taught by ear. Song Workshops These are open to everyone from beginners to experienced participants. No previous experience of folk singing is needed. Dance workshops This year there will be two clog dance classes; an intermediate and an advanced class. Previous clog dancing experience is therefore required.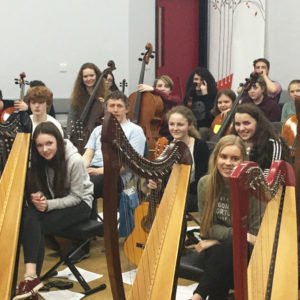 25.01.2019 - 26.01.2019
Asia and the Pacific / / Kailua-Kona
Hale Hālāwai
E mālama ʻia ʻana ke ono o ka ʻAha Aloha ʻŌlelo i ka lā 25 Ianuali 2019 mai ka hola 6:00p-9:00p a me ka lā 26 Ianuali 2019 mai ka hola 8:30a-4:00p ma Hale Hālāwai ma Kailua i ka laʻi mālie Kona Kai ʻŌpua. The sixth annual ʻAha Aloha ʻŌlelo will be held on Friday […]
18.01.2019 - 25.01.2019
Latin America and the Carribean / / Quito
Audiovisual Don Bosco Center
The documentary exhibition (through 10 films) will allow to raise awareness on the necessity of preserving languages in risk of extintion of indigenous peoples of Ecuador and in long-term to preserve their history, customs and traditions, memory, unique modes of thinking, meaning and expression, but also to construct their future. The languages of these indigenous […]
25.01.2019 - 25.01.2019
Asia and the Pacific / / Port Lincoln
Port Lincoln Community Library
Natural Resources Eyre Peninsula is helping host 'Yamara Warana (Embrace the sea)', a Barngarla Aboriginal language sharing event in partnership with Barngarla Traditional Owners and the City of Port Lincoln. A family friendly event with many children's activities to celebrate the Department for Environment and Water's 'Immerse yourself in a Marine Park' month throughout January 2019.
25.01.2019 - 25.01.2019
Global / / Chiang Mai
Chiang Mai University, Chiang Mai, Thailand
Indigenous peoples from Asia, Africa, Oceania and Latin America meet in Thailand to discuss indigenous knowledge of pollination and pollinators as a follow up to the IPBES Assessment of Pollinators, Pollination and Food Production. Indigenous language research and traditional knowledge contributed to the Assessment. This seminar is a post-assessment dialogue with scientists and policy makers on outcomes and policy uptake. It is co-sponsored by UNESCO's Natural Sciences Sector in cooperation with SwedBio, Stockholm Resilience Centre and indigenous partner organisations.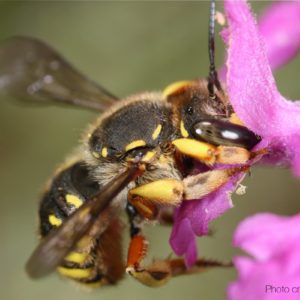 23.02.2019 - 24.01.2019
Africa / / Glen Marais
Tembisa Library
Ethnikids will be hosting a book reading at Tembisa Library, Gauteng, South Africa. Authors, Lebohang Masango and Dr Nomsa Mdlalose will be reading their books 'Mpumi's Magic Beads' and 'The Grandmother and the Pig' to children in this community. These books feature characters of colour that they can identify with and have stories that they can relate to. This will not only encourage love for reading but will also promote self-love and love for South African languages.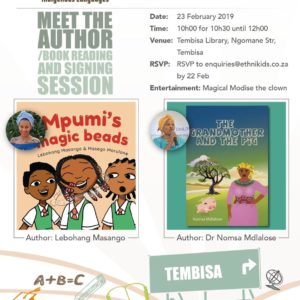 Scroll