03.01.2019 - 01.02.2019
Global / / Montpelier, Vermont
Vermont State House
ENDANGERED ALPHABETS An exhibition of carvings in endangered indigenous and minority writing systems, with a public lecture on January 17th at 4 p.m.
01.02.2019 - 01.02.2019
Asia and the Pacific / / Puerto Princesa City
Palawan State University
A Seminar-workshop on Philippine Indigenous Culture
31.01.2019 - 31.01.2019
Europe and North America / / Cordova
Cordova Center - 601 1st St, Cordova, AK 99574, USA
"On the tip of the tongue" documentary (52' - 2018) Six years ago, Vincent Bonnay, a french filmmaker started the documentation process as Eyaks began to reconnect and strategize together as a community. "SUR LE BOUT DE LA LANGUE" or "ON THE TIP OF THE TONGUE" is a result of this important work, telling the story of the encounter between the Eyak people and the young french linguist, Guillaume Leduey.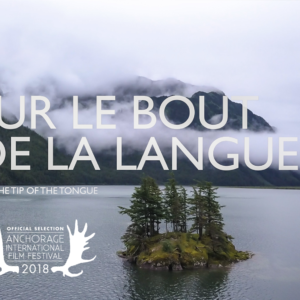 29.01.2019 - 31.01.2019
Africa / / Arusha
Arusha Hotel, Arusha, Tanzania
Indigenous East African pastoralists have been engaged in Maa-language research of weather forecasting and climate analysis. The meeting contributes to a dialogue between pastoralists and scientists on how different languages and knowledge systems can work synergistically to improve resilience and climate adaptation in Africa. The event is organised by the Association for Law and Advocacy for Pastoralists (ALAPA) in cooperation with the LINKS programme at UNESCO.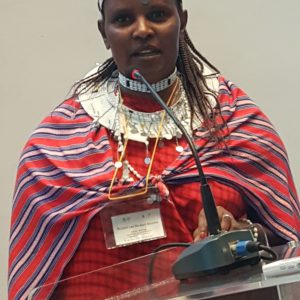 30.01.2019 - 31.01.2019
Europe and North America / / Tucson
University of Arizona
The American Indian Language Development Institute (AILDI) at the University of Arizona will announce the UNESCO Year of International Indigenous Language on January 30 & 31, 2019 with information booths on the campus mall. The booths will feature information related to Indigenous languages, with an emphasis on four tribal languages within the state of Arizona: […]
30.01.2019 - 31.01.2019
Europe and North America / / Rock Point, AZ
Rock Point Community School, Highway 191, Rock Point, AZ
Nihizaad dóó nihe'é'él'į' sin bee hatáál dóó azhish bee náá yiilyéeł dooleeł hwiindzin. T'áá ałtso nooséłí da'ółta'ígíí bá bił náhoo'aahgo hoolzhish. Nihaadajiikah! To maintain our Diné language and Diné ways of knowing and doing, this event is held for students to express language and culture through singing and dancing. All schools are invited! All are welcome to watch!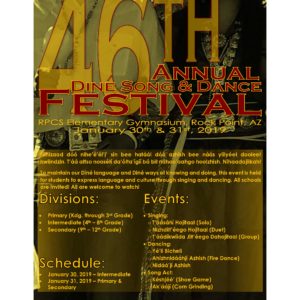 30.01.2019 - 30.01.2019
Europe and North America / / ATHENS
Theatre "Anna & Maria Kalouta", Timokreontos 6A, Neos Kosmos, Athens
THE CLUB FOR UNESCO OF PIRAEUS & ISLANDS PRESENTS THE ORATORIO OF PANAGIOTIS KAROUSOS THE SONG OF THE NATIONS CONDUCTED BY FAIDRA GIANNELOU A concert event for the 2019 International Year of Indigenous Languages The United Nations General Assembly has declared 2019 the International Year of Indigenous Languages (IY2019) to raise awareness of the crucial […]
Scroll