27.06.2019 - 30.06.2019
/ / Constanta
ibis Hotel
This year, the Annual Kurultai of the Endangered Cultural Heritage – AKECH 2019 is focusing on papers that examine aspects of "Indigenous People: Stories, Cultures, Languages."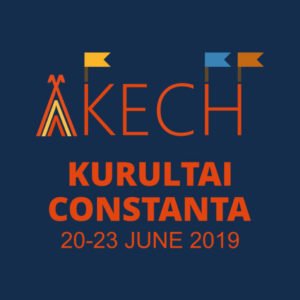 27.06.2019 - 30.06.2019
/ / Constanta
Constanta County Library Ioan N. Roman
The 2nd Annual Lecture on Exile in Comparative Literature and the Arts – ALECLA 2019 focuses on "Indigenous Languages and Literature."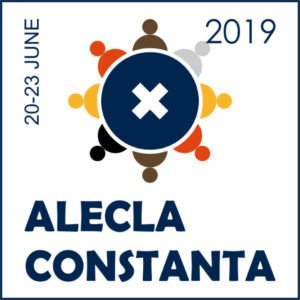 29.06.2019 - 29.06.2019
Asia and the Pacific / / New Delhi
Hotel Surya , New Delhi , India
Melange – International Year of Indigenous Languages is a one day symposium on the theme on 29th June 2019 at Hotel Surya New Delhi. The Symposium will have four sessions including Inaugural Session and other technical sessions on different aspects of Indigenous Languages of India. The sessions will be Chaired and attended by experts from different organizations including those from United Nations , Academic and Cultural Institutions and those from the Government of India. The components of the event consists of a broad based overview of the theme with related sub themes. Event is designed in such a way that ensures the promotion and outreach of the theme in accordance with the desired outcomes of the United Nations' Action Plan on the theme. The objective is to promote, preserve and conserve languages which have or are on the verge of losing their existence. This theme has been relevant to India which as per the latest Language Census has around 19,500 indigenous languages, dialects and many more oral traditions. In accordance with the objectives of the United Nations' Action Plan on the mentioned theme, we seek to implement the objectives of the theme. We propose a round the year Calendar of Activities in select places of India. As the first step towards this line we are organising a Symposium on the theme . In the symposium various sessions will be held which includes inviting a delegate from the United Nations as speaker and various renowned speakers from the concerned field.
29.06.2019 - 29.06.2019
Latin America and the Carribean / / Oaxaca de Juárez
Auditorio de la Facultad de Idiomas, Universidad Autónoma "Benito Juárez" de Oaxaca
Para el 3er. Encuentro Internacional de Evaluación de Lenguas Indígenas, AMELI continuará y expandirá el trabajo de los encuentros pasados. ¡Tod@s (incluyendo nuevos miembr@s) están invitad@s! For the 3rd International Meeting of the Evaluation of Indigenous languages, Ameli will continue and expand efforts from the previous meetings.  All (including new members) are invited!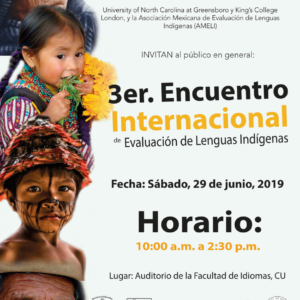 27.06.2019 - 27.06.2019
Asia and the Pacific / / Sydney
The Refectory, Level 4, Holme Building, Science Road University of Sydney Camperdown, NSW 2006
A panel of international experts will discuss the situation facing Indigenous languages of the Himalayas.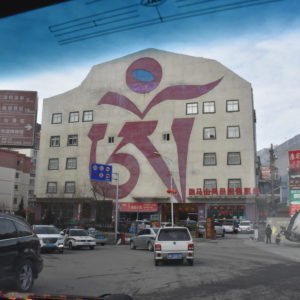 24.11.2019 - 27.06.2019
Global / / Santiniketan
Visva-Bharati, Santiniketan
It gives us immense pleasure to invite you to participate in the International Seminar on Marginal Ethnologic and Linguistic Annals: MELA-2019 to be held during 24-27 November, 2019 at Visva-Bharati, Santiniketan, West Bengal (India), organised by Centre for Endangered Languages (CFEL), Visva-Bharati. Here Research Papers, Films, Poster Presentations and Theme Paintings are invited within given time frame. There will be interactive sessions consist of renowned linguists, interdisciplinary academicians, film makers, thinkers, writers, journalists and young scholars of the field.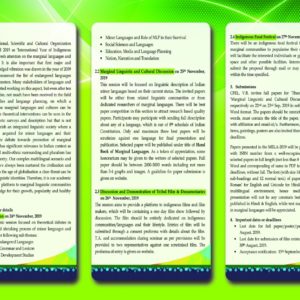 24.06.2019 - 26.06.2019
Europe and North America / / Victoria
Victoria Conference Centre, 720 Douglas St, Victoria, BC V8W 3M7
HELISET TŦE SḰÁL – 'Let the Languages Live' 2019 International Conference on Indigenous Languages, presented by the First Peoples' Cultural Council and the First Peoples' Cultural Foundation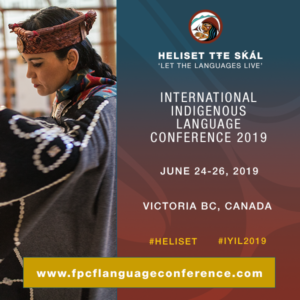 Scroll