22.01.2019 - 22.01.2019
Latin America and the Carribean / / Temuco
Avenida Francisco Salazar 01145, Temuco
Taller dictado por la Dra Marleen Haboud de la Universidad Católica del Ecuador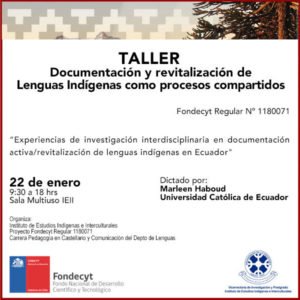 22.01.2019 - 22.01.2019
Europe and North America / / Perth
Goodlyburn Primary School, Crieff Rd, Perth, Scotland, UK, PH1 2NT
Join us at Goodlyburn Primary School for a Gaelic Bookbug session. All songs, rhymes and stories will be in Scottish Gaelic. These sessions are for babies, toddlers, pre-schoolers, parents and carers to enjoy. For more info contact 01738 454230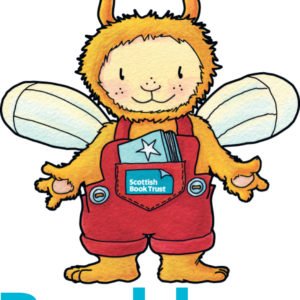 20.01.2019 - 20.01.2019
Europe and North America / / Graz
Lendkai 45 (Spektral Verein)
https://www.facebook.com/events/370787130364855/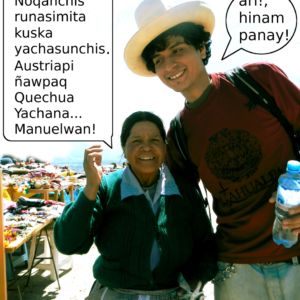 20.01.2019 - 20.01.2019
Asia and the Pacific / / Jakarta
Hoshino Tea Time, Menara BTPN, Mega Kuningan, South Jakarta
Polyglot Indonesia Chapter Jakarta presents the Language Exchange Meetup activities series entitled "Langlang Buana Nusantara!" In the first meetup of this series, we discussed the language and culture in Papua in an activity entitled "A Day with Friends of Papua" held on January 20, 2019. In collaboration with the Papua UI Student Association (IMAPA UI) @imapa_ui, represented by Natalia and Naomi, we present unique facts about Papua and teach one of the ethnic languages in Papua to the participants.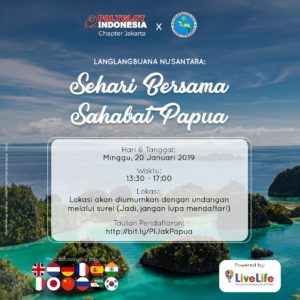 19.01.2019 - 19.01.2019
Africa / / Eldorado Park
Eldorado Park Library
Ethnikids will be hosting a book reading at Eldorado Park Library, Gauteng, South Africa. Authors, Tracy-Lee Easthorpe and Bandile Sikwane will be reading their books 'Obnoxious Naledi and the Poppysmic Fairy' and 'Malome Lerata goes to the Library' to children in this community. These books feature characters of colour that they can identify with and have stories that they can relate to. This will not only encourage love for reading but will also promote self-love and love for South African languages, as one of the books has been written in Setswana.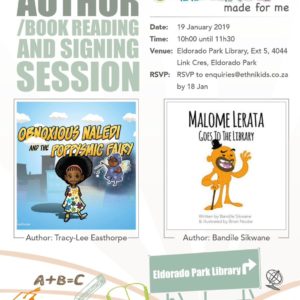 18.01.2019 - 18.01.2019
Asia and the Pacific / / Darwin
Darwin, NT, Australia
Informed Consent explainer video spoken in seven Australian Indigenous languages to be launched by italk Studios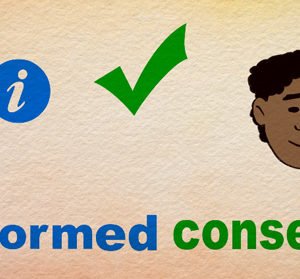 17.01.2019 - 17.01.2019
Asia and the Pacific / / Hingyon
Municipality of Mompolia, Town of Hingyon
BUILD (Blockchain Unabridged Indigenous Language Database) is a blockchain project by Indigen Asia Limited designed to preserve indigenous languages using an immutable and decentralized repository of information. Through this seminar, we hope to achieve participation of local government officials of Hingyon, Ifugao in order to implement our project within their locality and tribal people.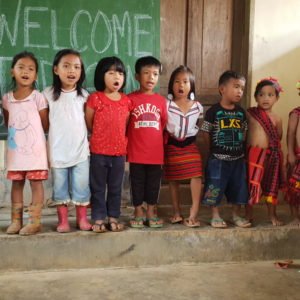 Scroll