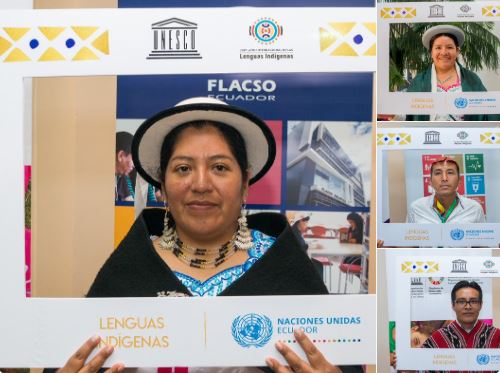 July 31, 2019 9:30 am - August 1, 2019 3:00 pm
Latin America and the Carribean | Ecuador | Quito | Toledo, Quito 170143
Capacity building
The Seminary "The Public Policies and the exercise of linguistic and cultural rights in Higher Education" is approached as a space for reflection and dialogue in the academic field with regards to the socio-historical, linguistic and culture diversity of the peoples and nationalities within the framework of the International Year of Indigenous Languages, in 2019, by agreement of the General Assembly of the United Nations.
The Seminary will bring together voices from the academy, linked to intercultural education projects and to the defense and promotion of the linguistic and cultural rights in the area of the national diversity.
Date: July 31 – August 1, 2019
Auditorium: Eugenio Espejo, UASB.                                                                                                                               
Coordination: Cátedra sobre Pueblos Indígenas de América Latina /UASB, Comisión Gestora de la Amawtay Wasi,  SENESCYT.