01.12.2019 - 01.12.2019
Asia and the Pacific / / Canberra
Glebe Park
Join us for an evening of beauty and inspiration with storytellers from Asia, Africa, Europe, and Indigenous Australia who have made Canberra their home. Listen to the sounds and rhythms of the original languages, with translations into English. Bring friends, family, a picnic, and a blanket. Afterwards, pull up a chair for our fireside chat with Aboriginal elder, Wally Bell, who will share an […]
03.12.2019 - 04.12.2019
Latin America and the Carribean / / Azogues, Cañar
Javier Loyola (Chuquipata) Azogues,  Cañar,  Ecuador
The Congress on Indigenous Languages, Territories of Knowledge and Interculturality (LITSI Congreso Internacional) aims to propose a preliminary response in view of the growing lost of interest for learning indigenous languages in the national and international context. The lost of interest implies a lost of sense towards different cultural conceptions of life and practices in […]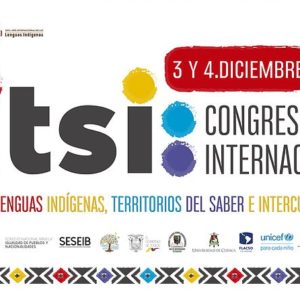 04.12.2019 - 06.12.2019
Global / / Paris
UNESCO Headquarters
With a view to provide access to information and knowledge to all language users and facilitate their inclusion and participation in building sustainable knowledge societies, UNESCO, in close cooperation with the Government of the Khanty-Mansiysk Autonomous Okrug-Ugra (Russian Federation), the European Language Resources Association (ELRA) and its Special Interest Group on Under-resourced languages (SIGUL), and in partnership with UNESCO Intergovernmental Information for All Programme (IFAP) and the Interregional Library Cooperation Centre, as well as with support of other public organizations and sponsors, is organizing this conference with the title "Language Technologies for All: Enabling Linguistic Diversity and Multilingualism Worldwide" at its Headquarters in Paris, France from 4 to 6 December 2019.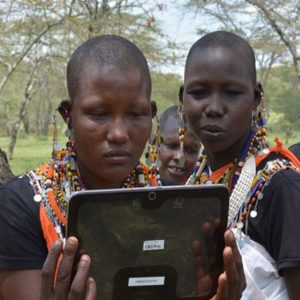 04.12.2019 - 04.03.2019
Asia and the Pacific / / Malaybalay City
Bukidnon State University
The host will start the program and give a short introduction of the topic. Then the lecturer will start his/her discussion. After the discussion, there will be in a form of trivia and Q and A. Prizes will be given to those who can call "first call, first serve basis," and whoever can give the correct answer will get the corresponding reward. After that, the host will give the topic for the next session with his/her closing statement.
04.12.2019 - 04.12.2019
Europe and North America / / Philadelphia
American Philosophical Society
This is a lecture entitled Opportunities in Community Engaged Digital Scholarship: The Ticha Project, which focuses on Zapotec language, communities, and text. Private event, not open to the public.
04.12.2019 - 04.12.2019
Europe and North America / / Belfast
Linen Hall Library, Belfast
This talk explores the economic, linguistic and socio-cultural value of twenty-first century newcomers in the light of parallel contributions made by emigrants from the island of Ireland to the major economies of the world from the eighteenth century onwards.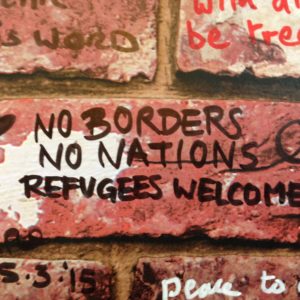 04.12.2019 - 04.12.2019
Europe and North America / / Abergavenny
Melville Centre
During the marijuana bonanza, a violent decade that saw the origins of drug trafficking in Colombia, Rapayet and his indigenous family get involved in a war to control the business that ends up destroying their lives and their culture.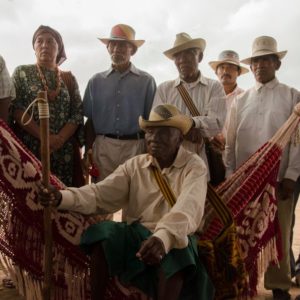 Scroll