23.10.2018 - 23.11.2018
Europe and North America / Canada / Iqaluit
The Pirurvik Centre
The Pirurvik Centre is delivering ALLURVIK: Inuktut as a Second Language – Level 2 from October 23-November 23, 2018 in Iqaluit, Nunavut, Canada.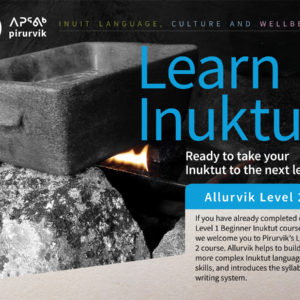 23.10.2018 - 23.11.2018
Europe and North America / Canada / Iqaluit
The Pirurvik Centre
The Pirurvik Centre is delivering PIGIARVIK: Inuktut as a Second Language - Level 1 from October 23-November 23, 2018 in Iqaluit, Nunavut, Canada. 
01.01.1970 - 01.01.1970
Global / France / Paris
Musée du Quai Branly Jacques Chirac Paris France + Australia + USA
INDIGENOUS LANGUAGE ON SCREEN: A RETROSPECTIVE A co-curated program giving voice to the galaxy of Indigenous film-makers whose works have and will continue to revitalize Indigenous languages, from within and outside the mainstream.
25.10.2018 - 25.10.2018
Europe and North America / Estonia / Obinitsa
Community center
Finno-Ugric Kitchen Talk is a day-long public seminar about the relationships between language and food/cuisine. How cuisine can promote understanding of language and vice versa. The seminar is part of a larger project "Civil Society Network for Revitalising Indigenous Languages", launched by the Association of Ethnocultural Centers and Heritage Organizations "ECHO" and its partner-organizations from northwest Russia, Estonia and Finland to support 2019 International Year of Indigenous Languages in Baltic Sea region.
15.01.2019 - 03.12.2019
Latin America and the Carribean / Brazil / All cities
Public and private schools.
Every year the OBMEP promoves an international subject, in 2019 we´ll celebrate the brazilia indigenous languages.
08.11.2018 - 09.11.2018
Asia and the Pacific / Malaysia / Kota Kinabalu
Sabah
The conference will discuss recent research which highlight the roles that languages and linguistics play in diverse settings or contexts especially in the face of the disruptive technologies;Also, presenters and participants share ideas and propose solutions to solve existing or potential problems and conflicts which may arise out of the challenges that the disruptive technologies bring to language and society at the national or international level.
25.10.2018 - 25.10.2018
Europe and North America / United States of America / Ann Arbor, Michigan
University of Michigan-Ann Arbor Campus
The United Nations General Assembly has proclaimed 2019 as the Year of Indigenous Languages and the UN Permanent Forum on Indigenous Issues (UNPFII) is looking to strengthen their ties with academic institutions. Areas studies centers at the International Institute have organized a joint conference titled "Indigenous Languages: From Endangerment to Revitalization and Resilience" on October […]
07.07.2019 - 12.07.2019
Europe and North America / United Kingdom of Great Britain and Northern Ireland / Isle of South Uist
Sgoil Dhalabroig
A summer school of Scottish Gaelic language, music and dance in the traditional heartland community of South Uist.
01.02.2019 - 28.02.2018
Europe and North America / Norway / Oslo
Online
Online Wikipedia editing contest for Sami and Uralic languages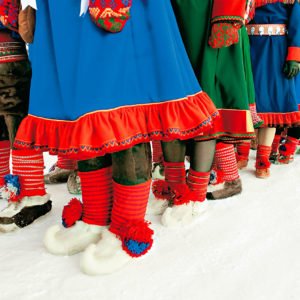 19.08.2019 - 22.08.2019
Global / Australia / Darwin
Darwin Convention Centre
PULiiMA Indigenous Language and Technology Conference is a biennial event aimed at bringing people together from all over Australia and internationally to explore pioneering project ideas and exciting products and equipment that can be used in community based Indigenous languages projects. The Conference allows people to network with an inspirational group of people who all share a common ambition of conserving and celebrating the languages of your country.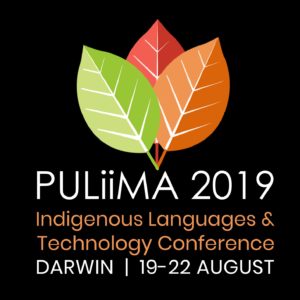 Scroll