24.07.2019 - 27.07.2019
Europe and North America / / Vesjegonsk area, Tver region
Tver
Summer karelian tent- camp for those who interest in the culture of Tver Karelians and also in ethnography, language and cuisine.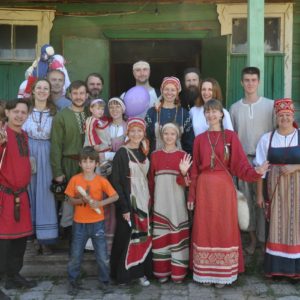 25.07.2019 - 28.07.2019
Latin America and the Carribean / / Caraíva
Aldeia Indígena Pataxo Porto do Boi
Muitas profecias ao redor do mundo todo falam sobre a chegada de um novo tempo de paz entre os povos da Terra. O médium brasileiro Chico Xavier, numa dessas profecias, afirmou que o ano de 2019 seria a "Data Limite" e, caso as nações do mundo evitasse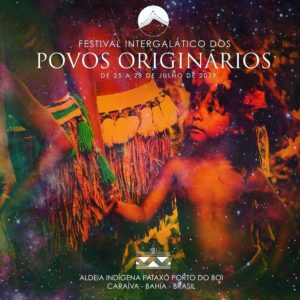 25.07.2019 - 04.08.2019
Latin America and the Carribean / / Tandil
MUMBAT Museo Municipal de Bellas Artes Tandil
Voces y Sentidos es una muestra interdisciplinaria e interinstitucional organizada por el Ministerio de Ciencia, Tecnología e Innovación de la Provincia de Buenos Aires y el Instituto de Investigación sobre Conocimiento y Políticas Públicas perteneciente a la Comisión de Investigaciones Científicas,  que tendrá lugar en el Museo Municipal de Bellas Artes de Tandil del 25 de […]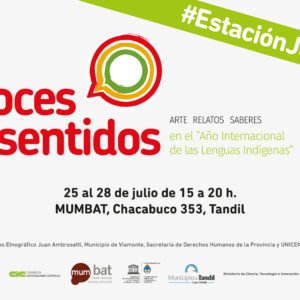 25.07.2019 - 28.07.2019
Latin America and the Carribean / / Caraiva
Aldeia Porto do Boi - Bahia
Four days of immersion in the life and customs of a Pataxó community with the presence of representatives of several other indigenous Brazilian ethnicities.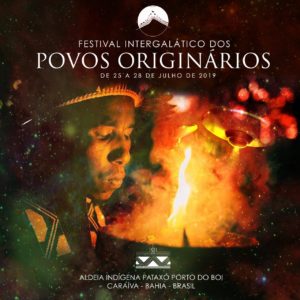 25.07.2019 - 27.07.2019
Europe and North America / / Gannat
Place du festival
Dans le cadre de l'Année internationale des langues autochtones lancée par l'UNESCO, Le festival propose  une  conférence sur « Les langues autochtones, musiques et danses traditionnelles au sein des performances interculturelles »  organisée conjointement par le Dr Vikrant Kishore (Université Deakin, Australie), Etienne Rougier (Université de Montréal, Canada) et l'Association Nationale Cultures du Monde.As part of the International Year of Indigenous Languages launched by UNESCO, the festival offers a conference on "Indigenous languages, music and traditional dance within intercultural performances" jointly organized by Dr. Vikrant Kishore (Deakin University, Australia) ), Etienne Rougier (University of Montreal, Canada) and the Association Nationale des Cultures du Monde."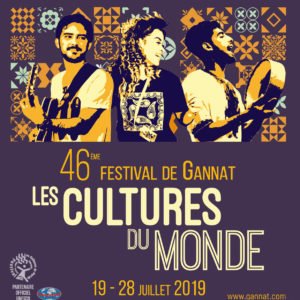 26.07.2019 - 04.08.2019
Latin America and the Carribean / / Xalapa, Veracruz
Colegio Preparatorio de Xalapa
La 30a Feria Nacional del Libro Infantil y Juvenil, Xalapa 2019, dedicará su programación este año a la conmemoración del Año Internacional de las Lenguas Indígenas, decretado por la Asamblea General de las Naciones Unidas, con diversas actividades para promoverlas y difundirlas entre los niños y los jóvenes.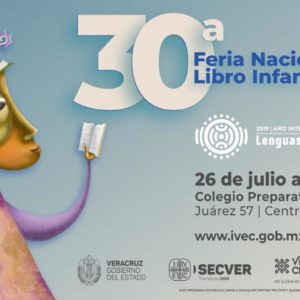 29.07.2019 - 02.08.2019
Asia and the Pacific / / Yongin
HUFS Global Campus, Yongin, Korea
The International Linguistics Olympiad (IOL) is one of 12 International Science Olympiads for secondary school students that has been held annually since 2003. Each year, teams of young linguists from around the world gather and test their minds against the world's toughest puzzles in language and linguistics. This year, the 17th IOL will be held in Yongin, South Korea, on July 29 - August 2, 2019.
Scroll