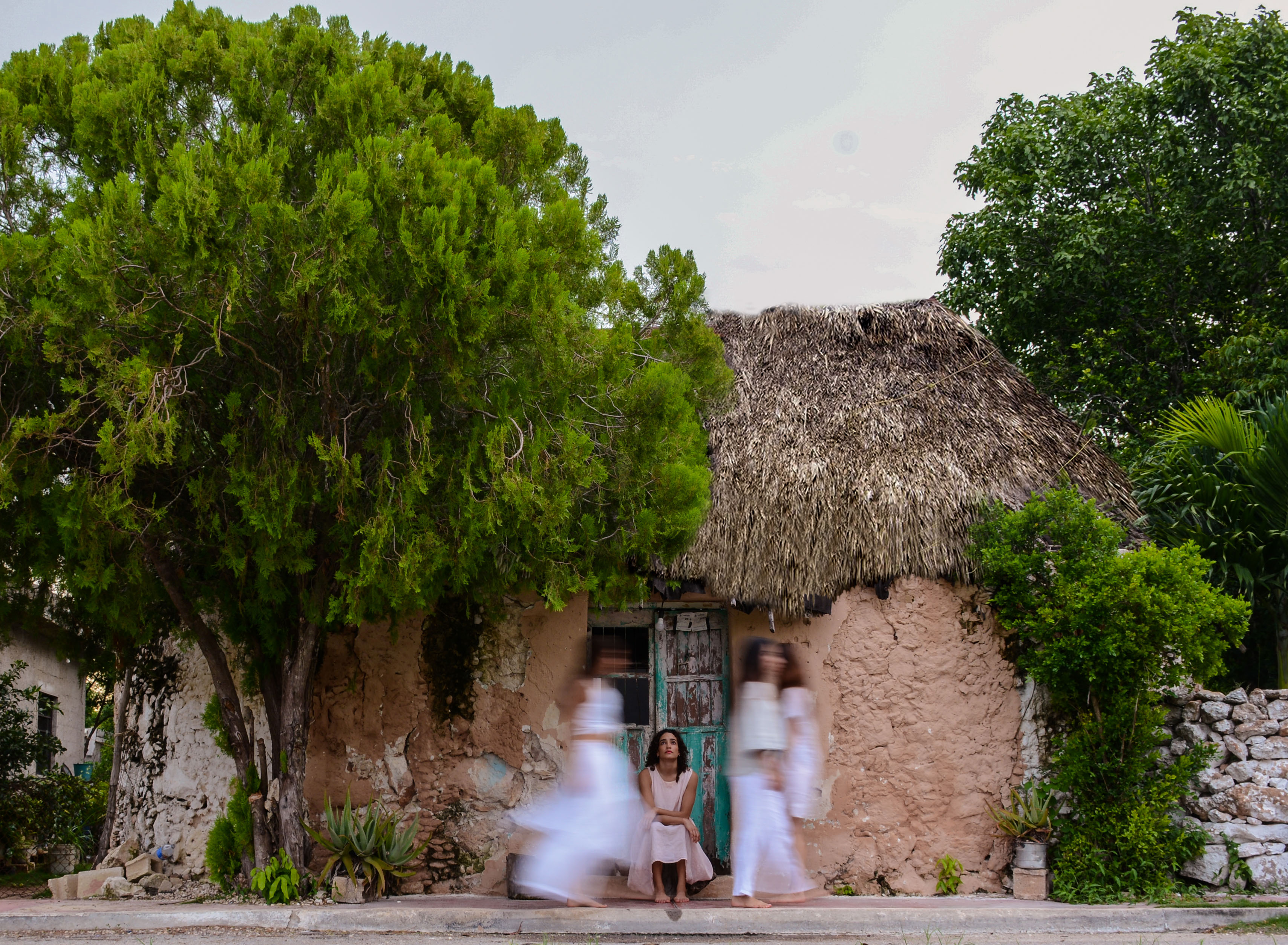 October 11, 2019 7:00 pm - October 12, 2019 5:00 pm
Europe and North America | United States of America | New York City | Little Theater at LaGuardia Performing Arts Center
Cultural events
For over a decade, the work of Mexican collective Créssida Danza Contemporánea has explored countless aspects of the human condition through rigorous dance technique, poetic force and provocative gestures tinted by a theatrical gaze.
The company makes their New York debut with the world premiere of Naj (House), created by the troupe's Artistic Director Lourdes Luna in close collaboration with Mexican-American composer Carlo Nicolau. The piece is inspired by Mayan poet Briseida Cuevas Cob's "A yáax tuupl" (The First Earring) and offers a contemporary focus of Mayan worldview. Luna establishes a dialogue with Cuevas Cob's poem as a starting point for a multidisciplinary interpretation with original music and movement.
"We live in a place [Mérida, Yucatán, MX] with great cultural richness, passed on from one of the most important civilizations in the world: the Mayans. Our steps reflect their history and present, our rhythm their dreams and legends," says Artistic Director Lourdes Luna.
Créssida will also perform La primera piedra (The Foundation Stone), created by Roberto Olivan and directed by Lourdes Luna. The work presents an atypical format, a web of stories, and approaches the current Mexican character and personal themes that pierce trough borders.
Oct. 11, 7pm & Oct. 12, 3pm | General $20, Student $10. Get tickets here. 
Artistic Director Lourdes Luna will also teach a FREE class open to actors, dancers, performers, teachers and choreographers interested in developing creative tools through their bodies. All levels are welcome!
Oct. 5, 5pm, Rioult Dance Center. RSVP here.
These performances are part of LaGuardia Performing Arts Center's 2019-2020 Season. Music and choreography for Naj (House) are co-commissioned, co-produced and co-presented by Celebrate Mexico Now Festival and LaGuardia Community College.
Celebrate Mexico Now is New York City's first and only independent arts festival spotlighting contemporary Mexico. Every year, New Yorkers are immersed in the creativity, heritage, and heart that vanguard artists bring to their fields. With free and low-cost performances, screenings, exhibitions, culinary showings and panel discussions, the festival imports an authentic experience of what's going on in Mexico today. This year marks their 16th edition, October 7-13.