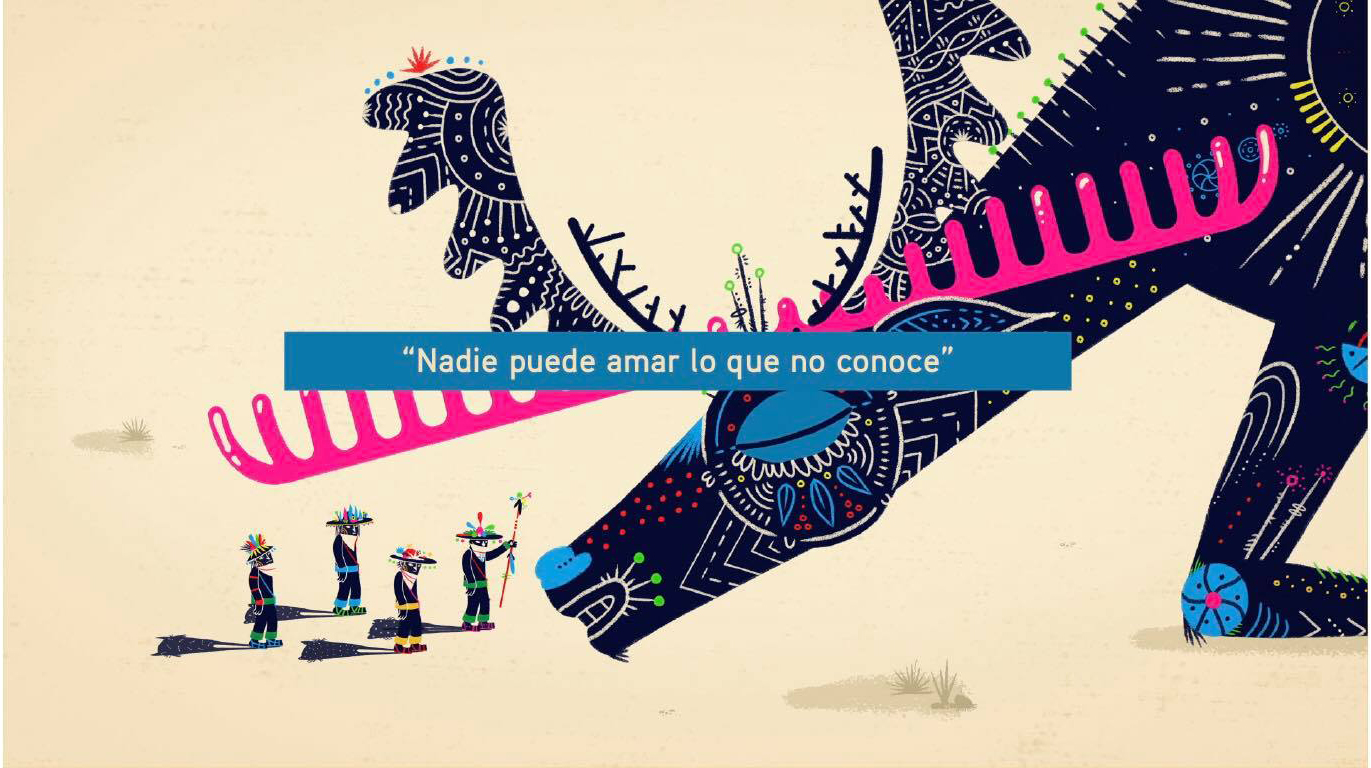 October 10, 2019 7:00 pm - October 10, 2019 9:00 pm
Europe and North America | United States of America | New York City | The Center for Fiction
Cultural events
Celebrate Mexico Now Festival has partnered with the Center for Fiction for a screening and panel discussion on the importance and challenges of translation as a critical need to revitalize, preserve, and promote innovative projects of indigenous languages. The conversation will include the screening of 68 Voices, 68 Hearts, a series of animated short films that retell Mexican indigenous stories in their native tongues.
This panel will feature filmmaker and creator of 68 Voices, 68 Hearts Gabriela Badillo; Américo Mendoza-Mori, Quechua and Spanish professor at the University of Pennsylvania; and Mirian Masaquiza, Social Affairs Officer at the Indigenous Peoples and Development Branch of the UN's Department of Economic and Social Affairs.
Gabriela Badillo is the creative director and co-founder of HOLA COMBO, a design and animation studio that believes in social responsibility as a means of communication. With over 13 years of experience, Badillo's work has been recognized in several publications and festivals such as the New York Festival, the Mexican Film Academy and Quorum, among others.
Américo Mendoza–Mori teaches at the University of Pennsylvania, where he designed the Quechua Language Program. His research on Andean Culture, Quechua language, and cultural policies has been featured at major institutions such as the United Nations and the national media. He was the Quechua Language and Culture consultant for the live-action movie "Dora and The Lost City of Gold" (Paramount Pictures, 2019).
Mirian Masaquiza is Kichwa-Salasaka, from Ecuador. She has worked as an indigenous activist, a staff member of the United Nations, and a diplomat/advisor at the Government of Ecuador. Her efforts are mostly related to rights of indigenous peoples as well as a range of issues such as gender, culture and education, climate change, and political analysis.
Celebrate Mexico Now is New York City's first and only independent arts festival spotlighting contemporary Mexico. Every year, New Yorkers are immersed in the creativity, heritage, and heart that vanguard artists bring to their fields. With free and low-cost performances, screenings, exhibitions, culinary showings and panel discussions, the festival imports an authentic experience of what's going on in Mexico today. This year marks their 16th edition, October 7-13.
The Center for Fiction is the only nonprofit literary organization in the U.S. solely dedicated to celebrating fiction, and we work every day to connect readers and writers. They also provide grants, hold workshops and run an independent bookstore featuring everything from the latest bestseller, to hard to find works in translation.