23.05.2019 - 24.05.2019
Europe and North America / / Missoula
University of Montana
Collaborative Language Planning Project (CLPP) is a collaborative efforts among language activists, language workers, and linguists in Tribal Colleges in Montana (USA) and the University of Montana. We have been working to develop this collaborative project for Indigenous language documentation and conservation, and this planning activity has been funded by the National Science Foundation's Documenting […]
22.05.2019 - 24.05.2019
Global / / Leeuwarden
WTC Expo, Heliconweg 52, 8914 AT Leeuwarden
The 17th International Conference on Minority Languages (ICML XVII) will address the challenges and opportunities of smaller languages such as minority and indigenous languages in a globalized society. It aims to bring together scholars and students across the multidisciplinary field of minority languages.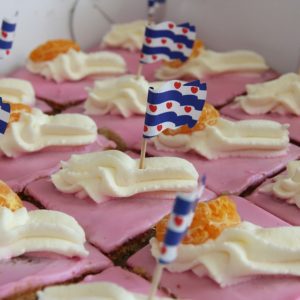 24.05.2019 - 24.05.2019
Asia and the Pacific / / Lower Hutt, Wellington
Lagi Routes from the Pacific Store
The Mila's My Gagana Series promotes the learning of Gagana Samoa (Samoan language) by providing accessible tusi faitau (reading books) that engage our tamaiti (children), fanau (families) and faiā`oga (educators) in a fun and interactive way.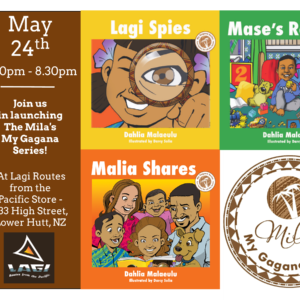 24.05.2019 - 24.05.2019
Latin America and the Carribean / / San Salvador
UTEC, San Salvador
The National Conference is focused on initiating a conversation about the importance of protecting the indigenous languages and generating recomendations for the development of a national road map and action plan focused on the preservation, promotion of and use of the languages. The event will place emphasis on bilingual education, access to information, the use of technology. The importance of developing measures and policies which will encourage young people to take interest in learning the languages will be one of the key elements in these discussions.
24.05.2019 - 24.05.2019
Asia and the Pacific / / Wokha, Nagaland
Mt. Tiyi College, Wokha
Seminar on Lotha Language Development organized by Lotha Academy in Collaboration with Mt. Tiyi College. As one of the major tribes in Nagaland, the Lotha Nagas have a rich language heritage that make valuable contribution to world cultural diversity. Currently, globalization and the dominance of English language increasingly threaten the future of Lotha language. The […]
21.05.2019 - 23.05.2019
Asia and the Pacific / / Sydney
Stamford Plaza Sydney Airport
Ngamuru – the NSW Languages Gathering is a celebration of the First Languages of NSW. It is a time to reflect on the theme of Past, Present and Future – to acknowledge the people who kept language alive despite government impositions; to recognise the significant work that is being done now; to look to the […]
Scroll