19.11.2019 - 21.11.2019
Africa / / Kampala
Makerere University
A community week with events, lectures and workshops
21.11.2019 - 21.11.2019
Global / / Baltimore
University of Maryland, Baltimore
United Nations Educational, Scientific and Cultural Organization (UNESCO) has designated 2019 as International Year of Indigenous Languages. The UMB Writing Center, Center for Global Education Initiatives, and Office of International Services have officially joined the worldwide programming with a discussion of decolonial perspectives and practices in health and human services education here at the University of Maryland, Baltimore. Come and learn about the Indian Child Welfare Act and its connections to current health and human services education and practice before engaging in a curated dialogue focused on how we, as students, faculty, and practitioners can work with Indigenous communities to provide more equitable health, legal, and human services.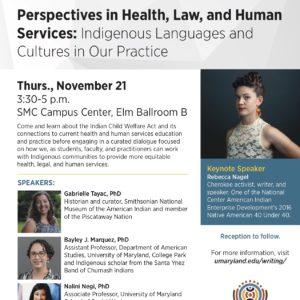 20.11.2019 - 20.11.2019
Global / / Belfast
Linen Hall Library
This Civic Conversation explores the socio-cultural and linguistic impact on language policies and practices in NI of global events generated by changes to EU policies, Brexit and the refugee crisis. It will celebrate 2019 as the year of Indigenous Languages and be chaired by Prof. Karen Corrigan, Newcastle University. Invited speakers will be experts in the fields of indigenous and community languages as well as practitioners who work with ethnolinguistic minorities in Northern Ireland and further afield.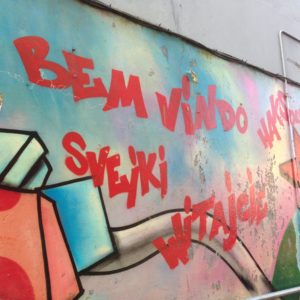 20.11.2019 - 20.11.2019
Europe and North America / / Heidelberg
Plöck 57a, Heidelberg
Lecture of Professor Gustavo Gomes Araujo (University of Heidelberg) and Professor Maxwell Miranda (Universidade Federal do Mato Grosso – UFMT – per video conference) about the Indigenous Languages of Brazil and the Challenges of the Intercultural Education nowadays.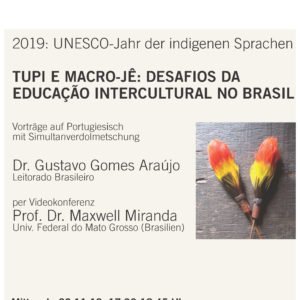 20.11.2019 - 20.11.2019
Global / / Tempe
Online Webinar at Arizona State University
Panelists will share how they navigate the boundaries between Indigenous and non-Indigenous worlds in a multilingual panel discussion with several people from Kichwa and Waorani communities of the Ecuadorian Amazon. Two generations of Indigenous people will speak in a combination of English, Spanish, Kichwa, and Wao Terero about their perspectives of future, present, and past. Moderators will translate the webinar to English as much as possible. The webinar will include a discussion about the Andes and Amazon Field School (https://i-spartnerships.com/), where students and researchers are invited by Indigenous peoples to co-produce knowledge through exchanges of language, culture, and projects.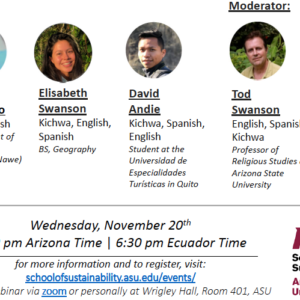 16.11.2019 - 20.11.2019
Asia and the Pacific / / Christchurch
University of Canterbury
The NZARE Conference is three full days from Monday 18 to Wednesday 20 November, hosted by University of Canterbury, Te Whare Wananga o Waitaha. Our theme, "Te ha o te Takata", challenges researchers, educators and stakeholders to critically engage with questions about 'what is working' and 'what is not' in the many facets of education that impact on our tamariki (children) and rangatahi (adolescents) in centres, schools and tertiary learning, both within in Aotearoa/NZ and internationally.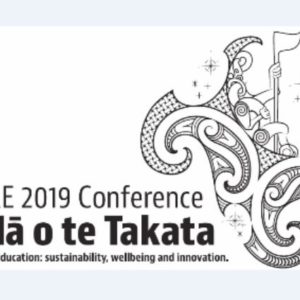 18.11.2019 - 18.11.2019
Europe and North America / / Paris
UNESCO Library, UNESCO HQ, 7 Place de Fontenoy, 75007, Paris, France
Within the framework of the International Year, the Communication and Information Sector of UNESCO and the Permanent Delegation of Canada to UNESCO will hold a special event in the UNESCO Library (UNESCO Headquarters, Paris, France) on Monday 18 November 2019 at 14.30 p.m. Delegates are invited to attend the donation ceremony, by which the Permanent Delegation of Canada to UNESCO will provide a copy of the Indigenous Peoples Atlas of Canada, that will be available for public consultation and use in the UNESCO Library.
Scroll