19.09.2018 - 21.09.2018
Global / China / Changsha
Hunan University, Changsha, Hunan, People's Republic of China
The purpose of the International conference entitled "Role of linguistic diversity in building a global community with shared future: protection, access and promotion to global language resources" is to discuss the broad areas of language-related issues, with special attention to the language protection, access to language resources and promotion of emerging initiatives in Asia-Pacific region as well as to contribute to the organization of the 2019 International Year of Indigenous Languages and further development of UNESCO's World Atlas of Languages.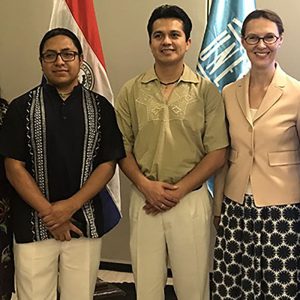 03.07.2018 - 05.07.2018
Latin America and the Carribean / Paraguay / Asunción
Asunción
On 3 July 2018, the International Seminar "Empowerment of speakers of the local language, communities and nations" was opened in Asunción, Paraguay. The opening session was attended by high-level representatives of the national and regional authorities, and UNESCO representative, who jointly acknowledged the importance of languages for creating truly inclusive societies for all citizens.