05.02.2022 - 26.02.2022
Asia and the Pacific / / Lingayen
via zoom
PangaSININGse: Webinar on Pangasinan Arts that aims to conduct a seminar & training on language, ancient script, literary arts & other art forms.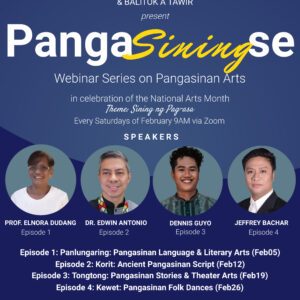 19.02.2022 - 19.02.2022
Global / / Naples
Library of Castel Capuano "Alfredo De Marsico"
Multilingualism preservation: rights, cultural education, media, new technologies. The theme of the conference conceived by dr. Massimiliano Verde, President of the Neapolitan Academy and organized in collaboration with the Council of the Naples Bar Association as well as the "Alfredo De Marsico" Library of Castel Capuano, is multilingualism as a principle and value protected by […]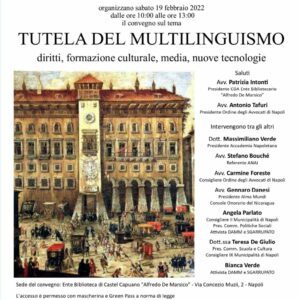 09.12.2021 - 09.12.2021
Asia and the Pacific / / Bhubaneswar
Veer Birsa Munda Ho Students Union, Odisha
As a response to the International Decade of Indigenous Languages, many language digital activists are working towards building capacity and resources to promote their own languages. This workshop is for discussing with the Ho youths at the Veer Birsa Munda Ho Students Union, Odisha their plans, the state of audiovisual media in the Ho language, and provide a capacity-building training for creating audio recording of pronunciations of words, a crucial resource for future speech technology development.
12.10.2021 - 20.11.2021
Global / / London
Pitt Rivers Oxford, The Polar Museum SPRI Cambridge, Latin American House, American Museum & Gardens, Genesis Cinema
Native Spirit is the UK's premiere and only independent annual festival screening Indigenous Film commencing 12 October Indigenous Peoples Day (Americas). Sister festival, Native Spirit Taiwan runs in October.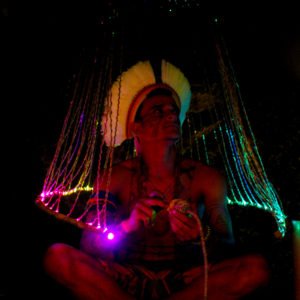 09.07.2021 - 09.06.2021
Global / / san benedetto del tronto
San Benedetto del Tronto, 9th of July 2021
In a big effort to promote the importance of the Indigenous Languages, and to meke people aware of the risk of exstinction for many of them, the no-profit Omnibus Omnes Association is introducing to the public the first Italian-Cherokee dictionary, created by Raffaella Milandri and Myriam Blasini. This dictionary, containing the grammar, follows the Italian […]
30.03.2021 - 31.03.2021
Europe and North America / / Paris
Online
Celtic film festival organised by the Governments of Scotland and Wales, in collaboration with the région Bretagne in France and UNESCO.
28.02.2021 - 28.02.2021
Asia and the Pacific / / New Delhi
Google meet
Martyr Gundadhur is recognized amongst the eminent tribal heroes of the 20th century. His movement against the tyrannical rule of the British was showcased as a rebellion in the pages of history.
Scroll