17.11.2018 - 17.11.2018
Africa / / Vanderbijlpark
NWU Vaal Campus, CTrans, Buidling G31
The South African Centre for Digital Language Resources (SADiLaR) and the Antarctic Legacy Project group at the University of Stellenbosch are taking hands in an exciting project where Antarctica meets Africa in the world of translation. The project is about bringing knowledge to the youth of South Africa in their own languages and creating awareness […]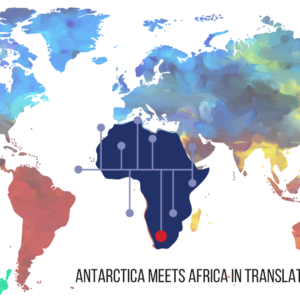 10.10.2018 - 11.10.2018
/ / Cochabamba
Hotel Toloma - Avenida Oquendo esquina Pedro Borda - Cochabamba (Bolivia)
En Resolución aprobada por la Asamblea General de Naciones Unidas el 19 de diciembre de 2016, se proclamó el 1 de enero de 2019 comenzará como el "Año Internacional de las lenguas Indígenas", a fin de llamar la atención sobre la grave pérdida de lenguas indígenas y la necesidad apremiante de conservarlas, revitalizarlas y promoverlas […]
25.10.2018 - 25.10.2018
Latin America and the Carribean / / Caraiva
Porto do Boi - Bahia
Presentation for Rebuilding indigenous cultural history in the discovery coast of Brazil
01.11.2018 - 01.11.2018
Latin America and the Carribean / / Montevideo
MAPI, 25 de mayo 279, Montevideo, Uruguay
The original music archive has as its fundamental objective, the realization of actions for the conservation of the indigenous music of Latin America. This will be the official presentation of the original Music Archive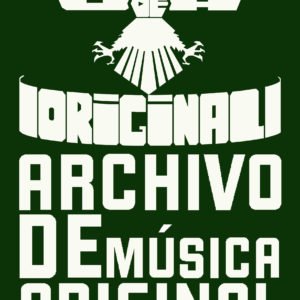 04.10.2018 - 04.10.2018
Europe and North America / / Petrozavodsk
Periodika Publishing House
The resource language media center of Karelians, Vepsians and Finns of the Republic of Karelia has been opened on October 4, 2018 in Petrozavodsk city.
25.10.2018 - 25.10.2018
Europe and North America / / Obinitsa
Community center
Finno-Ugric Kitchen Talk is a day-long public seminar about the relationships between language and food/cuisine. How cuisine can promote understanding of language and vice versa. The seminar is part of a larger project "Civil Society Network for Revitalising Indigenous Languages", launched by the Association of Ethnocultural Centers and Heritage Organizations "ECHO" and its partner-organizations from northwest Russia, Estonia and Finland to support 2019 International Year of Indigenous Languages in Baltic Sea region.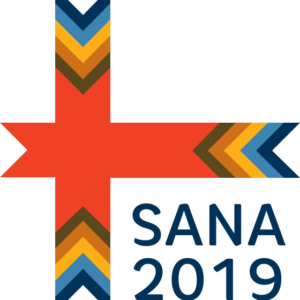 08.11.2018 - 09.11.2018
Asia and the Pacific / / Kota Kinabalu
Sabah
The conference will discuss recent research which highlight the roles that languages and linguistics play in diverse settings or contexts especially in the face of the disruptive technologies; Also, presenters and participants share ideas and propose solutions to solve existing or potential problems and conflicts which may arise out of the challenges that the disruptive technologies bring to language and society at the national or international level.
25.10.2018 - 25.10.2018
Europe and North America / / Ann Arbor, Michigan
University of Michigan-Ann Arbor Campus
The United Nations General Assembly has proclaimed 2019 as the Year of Indigenous Languages and the UN Permanent Forum on Indigenous Issues (UNPFII) is looking to strengthen their ties with academic institutions. Areas studies centers at the International Institute have organized a joint conference titled "Indigenous Languages: From Endangerment to Revitalization and Resilience" on October […]
01.02.2019 - 28.02.2018
Europe and North America / / Oslo
Online
Online Wikipedia editing contest for Sami and Uralic languages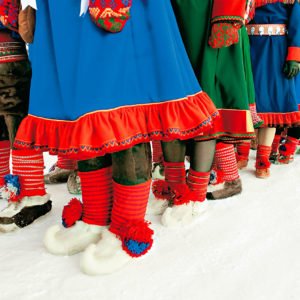 24.08.2018 - 02.09.2018
Europe and North America / / Anapa
Sanatorium Chernomorskaya Zor'ka
"Talents of the Arctic. Children" is an international cultural and educational project for children of secondary school age (10–15 years old), implemented within the framework of the International project "Children of the Arctic ", a group for sustainable development under the Arctic Council. The initiator of the project and the organizer is the Association of Сultural Figures for the Support and Development of Talented Youth (Association "Talented Youth"). The objective of the project is to provide comprehensive support aimed at preserving and promoting cultural values, traditional lifestyles and, above all, the national languages of indigenous peoples. Special attention is paid to the acquisition of new knowledge and the development of skills among talented children - representatives of the small indigenous peoples of the Russian Federation.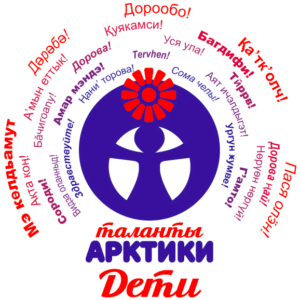 Scroll