09.07.2021 - 09.06.2021
Global / / san benedetto del tronto
San Benedetto del Tronto, 9th of July 2021
In a big effort to promote the importance of the Indigenous Languages, and to meke people aware of the risk of exstinction for many of them, the no-profit Omnibus Omnes Association is introducing to the public the first Italian-Cherokee dictionary, created by Raffaella Milandri and Myriam Blasini. This dictionary, containing the grammar, follows the Italian […]
30.03.2021 - 31.03.2021
Europe and North America / / Paris
Online
Celtic film festival organised by the Governments of Scotland and Wales, in collaboration with the région Bretagne in France and UNESCO.
28.02.2021 - 28.02.2021
Asia and the Pacific / / New Delhi
Google meet
Martyr Gundadhur is recognized amongst the eminent tribal heroes of the 20th century. His movement against the tyrannical rule of the British was showcased as a rebellion in the pages of history.
26.02.2021 - 26.02.2021
Latin America and the Carribean / / Sevilla
Sevilla, Spain
The IEAL prepares the activity around native languages as part of the project: Other languages, other worlds: native languages in Mexico, directed by anthropologist David Lagunas and Aline Lara, a project within our Institute. Participating on this occasion will be: - Petronila Pérez Velasco: Native of the Sola de Vega Community Oaxaca. Mixteca Baja. Primary School Teacher. Tnu'u Savi Language. Tachi k☨v☨n: inclusive project in primary schools. -Jhonnatan Rangel. Master in Language Sciences and Applied Languages from the University of Rouen and PhD in Language Sciences from INALCO (National Institute of Oriental Languages and Civilizations). Ayapaneco language Ayapabot: using Twitter as a revitalization tool -Marco Antonio Martínez. Originally from Santa María Ocotepec, Mixe, Oaxaca, Mexico. Member of Kumoontun A. C. Member of the Network of Digital Activists of Indigenous Languages in Latin America. Speaker of the Ayöök language The ap-ok maaytïk and the Kumoontun app. -Hugo Cortez Lemus. Originally from Arantepacua, Michoacán, representative of this community established in the city of Tijuana, Baja California, Mexico. He was state coordinator of the Indigenous Front of Binational Organizations (FIOB) from 2008 to 2010. Speaker of the P'orhé language. The preservation and revitalization of the P'orhé (Purhépecha) language on the U.S.-Mexico border. -Adriana Kupijy Vargas. Originally from the community of Tejas, in the municipality of Santa María Tlahuitoltepec, Mixe, Oaxaca. Student of Pedagogy at the Facultad de Estudios Superiores Acatlán, Universidad Nacional Autónoma de México (UNAM). Community libraries. Promotion of culture and revitalization of language and community thought.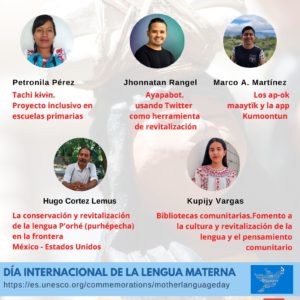 01.12.2019 - 30.11.2020
Europe and North America / / Petrozavodsk
Language and Media Resource Center of the Karelians, Vepsians and Finns of the Republic of Karelia
The project will increase competence of professionals and activists in contemporary language technology, and will promote studying and using opportunities for the Karelian language, including on the Internet.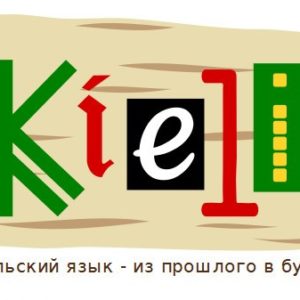 24.11.2020 - 24.11.2020
Asia and the Pacific / / New Delhi
India Indigenous Peoples (c/o Indian Social Institute)
This webinar through the virtual platform is to have a primary discussion on how collectively Indigenous Peoples in Asia can take action for IDIL 2022-2032 to make it successful and impactful. Each country representative will share the status of Indigenous Languages/Cultures of their Country and the strategy for IDIL 2022-2032 for three to four minutes.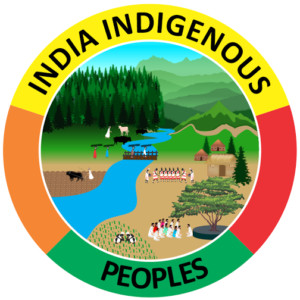 20.11.2020 - 20.11.2020
Latin America and the Carribean / / San Pablo Yaganiza, Oaxaca
San Pablo Yaganiza, Oaxaca
La Unión Nacional de Traductores Indígenas A. C., mediante el equipo nativo de traductores (miembros de esta organización) y las Autoridades Municipales de San Pablo Yaganiza, Villa Alta, Oaxaca, por medio de un acuerdo de colaboración y en el marco de celebración del 110 aniversario de la Revolución Mexicana, inauguraron el pasado 20 de noviembre el Centro Cultural «Latj che xtill'chona'».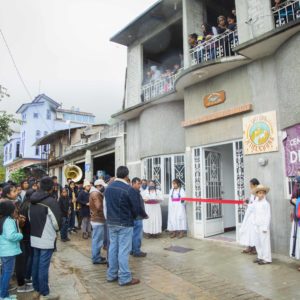 Scroll