20.01.2019 - 20.01.2019
Europe and North America / / Graz
Lendkai 45 (Spektral Verein)
https://www.facebook.com/events/370787130364855/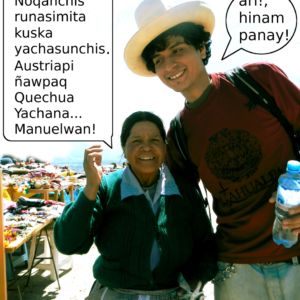 22.01.2019 - 22.01.2019
Europe and North America / / Perth
Goodlyburn Primary School, Crieff Rd, Perth, Scotland, UK, PH1 2NT
Join us at Goodlyburn Primary School for a Gaelic Bookbug session. All songs, rhymes and stories will be in Scottish Gaelic. These sessions are for babies, toddlers, pre-schoolers, parents and carers to enjoy. For more info contact 01738 454230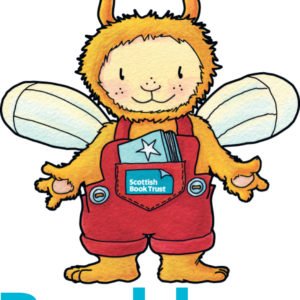 23.01.2019 - 23.01.2019
Europe and North America / / Berlin
10785 Berlin, Potsdamer Strasse 37
Panel de debate sobre experiencias concretas, potenciales y riesgos de una educación intercultural que procura preservar la diversidad de prácticas culturales y lenguas indígenas en Guatemala.
23.01.2019 - 23.01.2019
Asia and the Pacific / / Melbourne
Outdoor location in-front of 50 Albert Road, South Melbourne
Bundjil the eaglehawk is a key figure in Australian Aboriginal folklore. In celebration of the rich cultural heritage of the first Australians, we are commissioning a series of outdoor public artworks dedicated to the Bundjil creation story. The first event serves as a launch for entire series including a traditional welcome to country from a local elder.
25.01.2019 - 25.01.2019
Asia and the Pacific / / Port Lincoln
Port Lincoln Community Library
Natural Resources Eyre Peninsula is helping host 'Yamara Warana (Embrace the sea)', a Barngarla Aboriginal language sharing event in partnership with Barngarla Traditional Owners and the City of Port Lincoln. A family friendly event with many children's activities to celebrate the Department for Environment and Water's 'Immerse yourself in a Marine Park' month throughout January 2019.
25.01.2019 - 26.01.2019
Asia and the Pacific / / Kailua-Kona
Hale Hālāwai
E mālama ʻia ʻana ke ono o ka ʻAha Aloha ʻŌlelo i ka lā 25 Ianuali 2019 mai ka hola 6:00p-9:00p a me ka lā 26 Ianuali 2019 mai ka hola 8:30a-4:00p ma Hale Hālāwai ma Kailua i ka laʻi mālie Kona Kai ʻŌpua. The sixth annual ʻAha Aloha ʻŌlelo will be held on Friday […]
25.01.2019 - 25.01.2019
Global / / Chiang Mai
Chiang Mai University, Chiang Mai, Thailand
Indigenous peoples from Asia, Africa, Oceania and Latin America meet in Thailand to discuss indigenous knowledge of pollination and pollinators as a follow up to the IPBES Assessment of Pollinators, Pollination and Food Production. Indigenous language research and traditional knowledge contributed to the Assessment. This seminar is a post-assessment dialogue with scientists and policy makers on outcomes and policy uptake. It is co-sponsored by UNESCO's Natural Sciences Sector in cooperation with SwedBio, Stockholm Resilience Centre and indigenous partner organisations.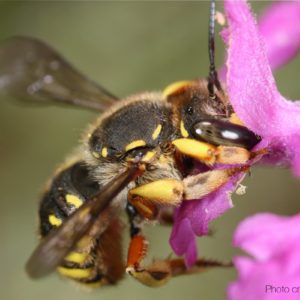 Scroll