06.02.2020 - 06.02.2020
Europe and North America / / Lycksele
Lycksele
This is the first time Disney dubbed one of their films into a Sami language. This is the result of a collaboration between the Sami Parliament on the Norwegian, Swedish and Finnish sides, the joint Sami organization Saami Council – and one of the world's largest media and entertainment companies: Walt Disney Animation Studios.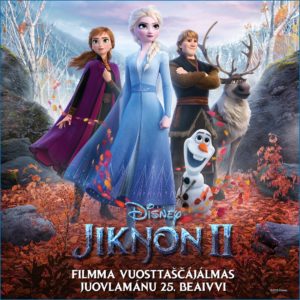 27.02.2020 - 28.02.2020
Global / / Mexico City
Los Pinos, Mexico City, Mexico
Building on the legacy of the IYIL2019 and as follow up to a decision on United Nations General Assembly (Ref.: A/C.3/74/L.19/Rev.1), UNESCO and the Government of Mexico, in cooperation with several national, regional and international partners, are organizing a High-level event "Making a decade of action for indigenous languages" on the margins of the International Congress om Endangered Languages from 25 to 26 February 2020 in Mexico City, Mexico. The High-level event will conclude the IYIL2019 with a comprehensive review of the outcomes, lessons learnt on the impact and provide concrete recommendations for the preparatory and transitional process of the International Decade of Indigenous Languages.