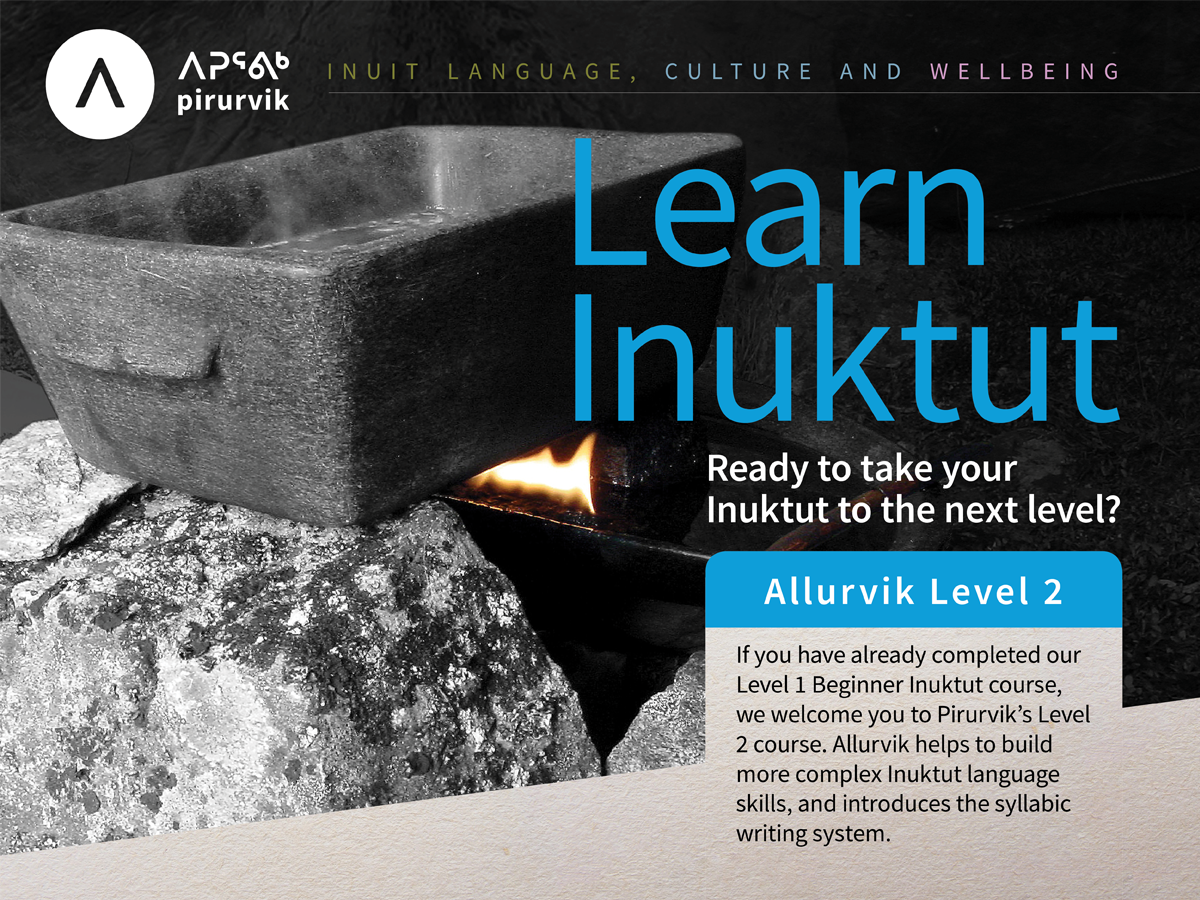 October 23, 2018 12:00 am - November 23, 2018 12:00 am
Europe and North America | Canada | Iqaluit | The Pirurvik Centre
Capacity building
Pirurvik, meaning "a place of growth" is a unique, non-government centre of learning dedicated to Inuit Language, Culture and Wellbeing. We create and run programs, provide services and develop innovative productions.
Some programs include Inuktitut Second Langauge, Inuktitut First Langauge, Reclaiming the Whole Woman, Reclaiming the Whole Man, Cultural Orientations, and Ingalangaittukuurvik.
The Pirurvik Centre is delivering ALLURVIK: Inuktut as a Second Language – Level 2 from October 23-November 23, 2018 in Iqaluit, Nunavut, Canada.