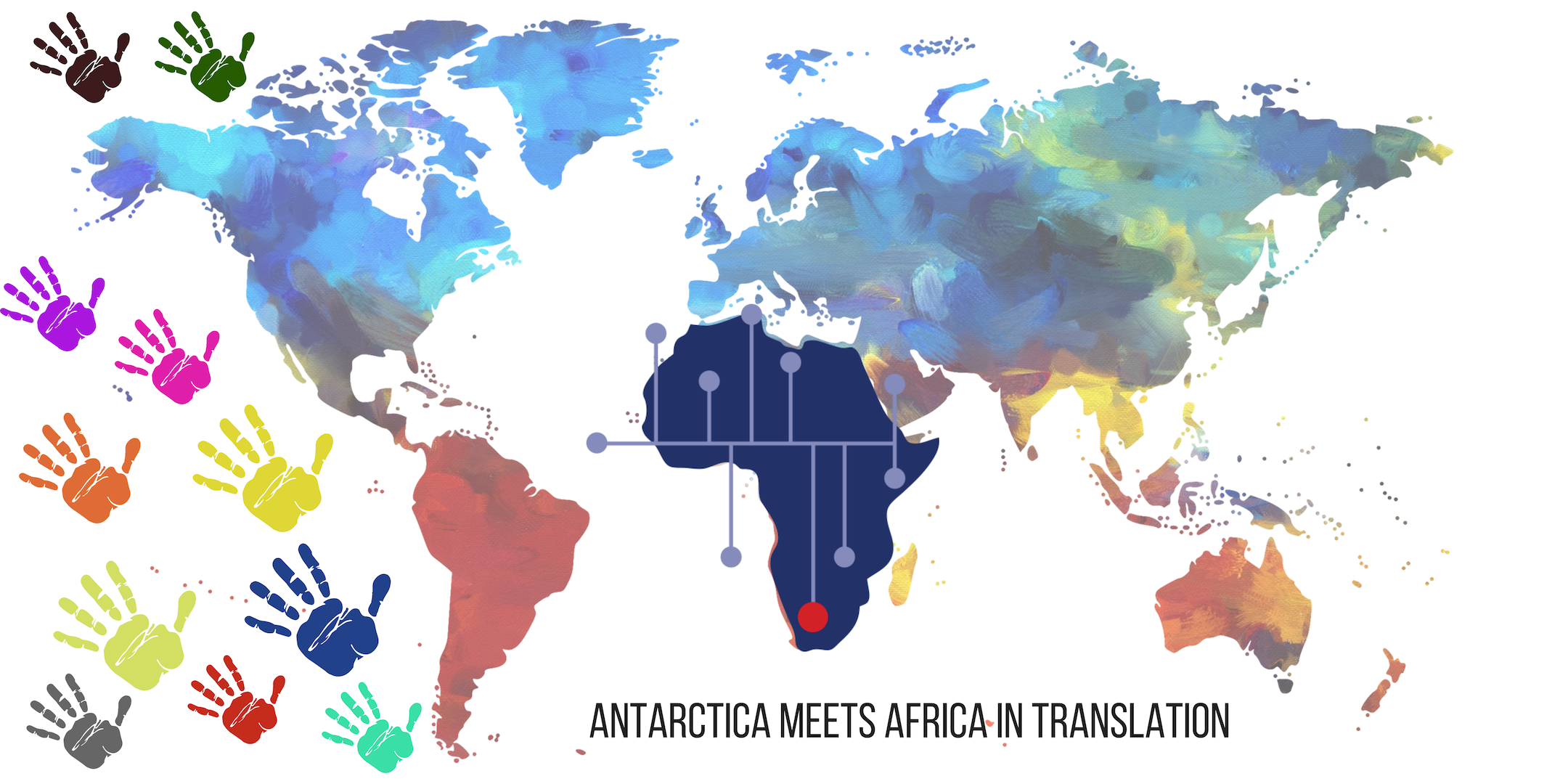 November 17, 2018 12:00 am - November 17, 2018 12:00 am
Africa | South Africa | Vanderbijlpark | NWU Vaal Campus, CTrans, Buidling G31
Capacity building
The South African Centre for Digital Language Resources (SADiLaR) and the Antarctic Legacy Project group at the University of Stellenbosch are taking hands in an exciting project where Antarctica meets Africa in the world of translation. The project is about bringing knowledge to the youth of South Africa in their own languages and creating awareness of the Antarctic project in all the official languages of South Africa.
The goal of the project is to translate fact sheets and posters about Antarctica – perfect for the classroom and already available in English – into all the official languages of South Africa. The documents will then be uploaded to the websites of SADiLaR and the Antarctic Legacy so that anyone with internet access can download the information. The content is ideal for teachers in a classroom setting.
The first step in this project is the translation of these documents. The Centre for Text Technology (CTexT) at the North-West University has developed the Autshumato Integrated Translation Environment (ITE) – open source software that assists translators in their work. CTexT is one of the nodes of SADiLaR and their involvement in this project plays a fundamental role.
The project kicks off with a workshop based on the use of the Autshumato software as an open source translation tool. The workshop will cover the basic functionalities of the Autshumato ITE and at the end of the workshop, attendees will know how to translate using the software.
The first Autshumato workshop will be held at the NWU Vaal Campus. The translations from English to Afrikaans, Sesotho. Setswana and isiZulu will be done by translators of the University's CTrans language service.
The workshop is open to all translators, students and lecturers working in the translation environment and intetersted in learning about the Autshumato ITE software and being part of this exciting project.
Knowledge is power – all the better if acquired in your own language!