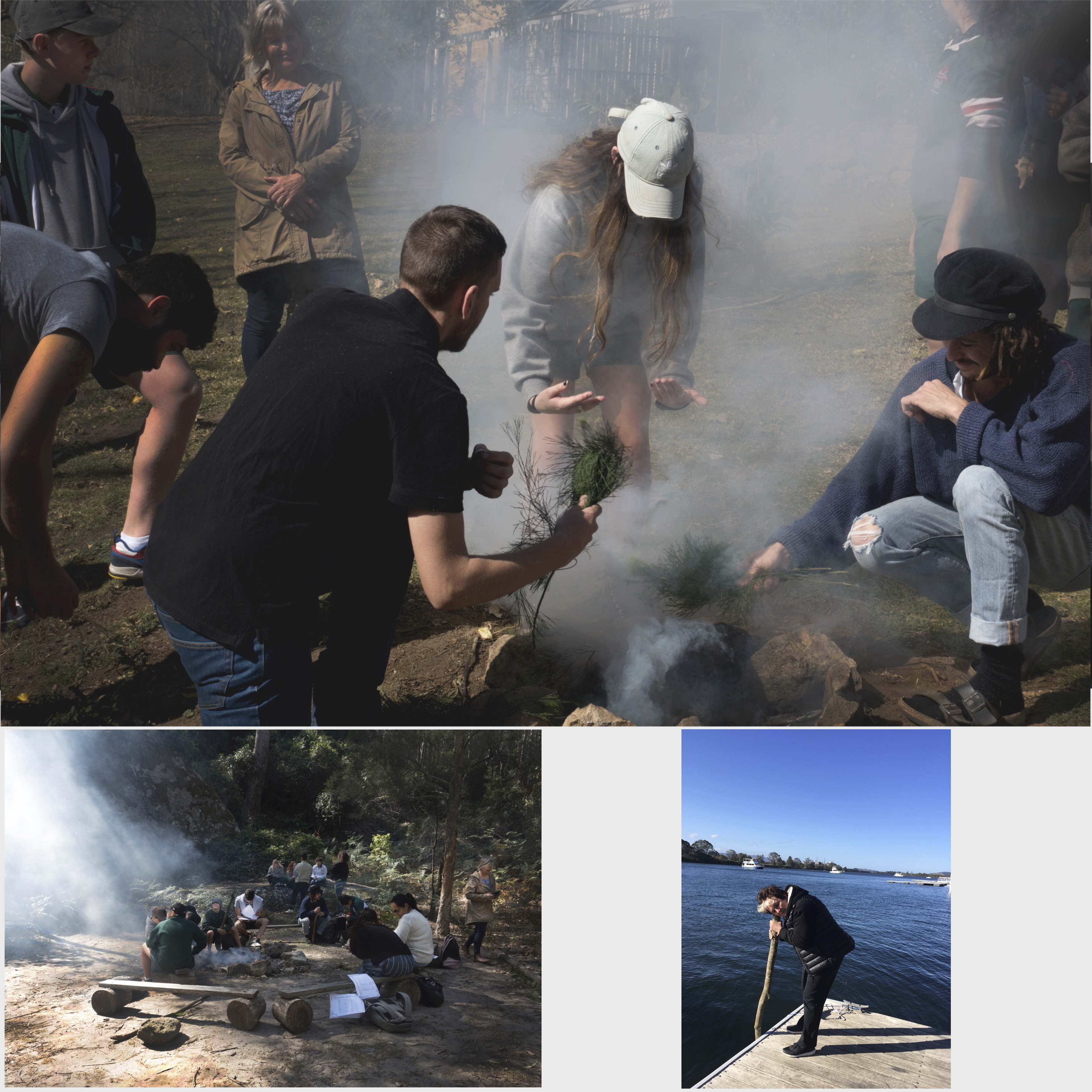 October 26, 2019 9:00 am - October 26, 2019 7:00 pm
Asia and the Pacific | Australia | Shoalhaven | Bundanon Trust, 533 Bundanon Road, Illaroo NSW 2540
Cultural events
In the International Year of Indigenous Languages this participatory, site- and culture-responsive audio installation is utilising the natural flow of water to convey the voices of First Nations children in Australia and overseas, speaking their messages to their communities, their countries and the world in their First Languages.
The children's words, recorded and edited into soundscapes, are being 'released' into the water to flow to the oceans.
This work is essentially invisible to passersby, yet the underwater audio can be accessed via a poetically simple means: a stick held with one end in the water, the other against the ear.
As the project progresses, the words that flow from First Nations children in Australia and around the world will, metaphorically, eventually meet and mix with each other in the interconnected oceans of our globe. This intermingling of First Words will symbolise both the strength and support that First Cultures draw from establishing relationships with each other globally, and the interdependent nature of all humanity.
Flow, created by Aotearoa (NZ)-born, Sydney-based public artist Allan Giddy, was conceived and prototyped during a 2018 Intercreate residency on Parihaka Pa, Taranaki, Aotearoa (NZ), working with local children speaking te reo Māori.
This project is supported by the Australia Council, Create NSW and Creative New Zealand, and is endorsed by the Australian Institute for Aboriginal and Torres Strait Islander Studies (AIATSIS).
In the Shoalhaven region Allan has been invited to create a Dharawal-Gumea iteration of the project, Bungli Flow, on residency at Bundanon Trust,* on the land of the Wodi Wodi people of the Yuin nation who speak the Dharawal language. Bungli is the traditional name for the Shoalhaven River.
In August 2019, students from Nowra and Bomaderry High Schools and Nowra East Public School created poetry in language on country with First Nations poet/musician Nicole Smede and language custodians Jacob Morris and Adrian Webster, as part of Red Room Poetry's Poetry in First Languages (PIFL)** project, which builds connections to country, language and community, empowering students to feel pride in their own cultural identities.
Allan recorded the children's words, poems and songs and edited the recordings into soundscapes for Bungli Flow. The completed installation will feature in the Shoalhaven River Festival 2019 (26 October), and will be returned to Country on the Bundanon Trust site in January 2020 (if the drought has broken, otherwise at a later date in 2020).
Red Room poet Nicole Smede, born on Dharawal country of Worimi, English, Irish and German descent:
"Giving voice to stories and experiences through language and creativity is a powerful way to connect to self, country and culture.  I am thrilled that the students' creations and voices will contribute to Allan's installation – what an empowering experience."
For Allan Giddy, creating on this particular site is very special:
"Art practices have long woven their legacy into the land here inspiring both First Nations people, and recently a thriving arts community from many nations. This is a place of rich knowledge and sharing and I am honoured to be invited."
* Arthur and Yvonne Boyd's gift of Bundanon has given Australia a unique cultural and environmental asset. It was born out of Boyd's often stated belief that 'you can't own a landscape' and the wish that others might also draw inspiration from this remarkable place.
Bundanon maintains an active partnership with Aboriginal communities in the Shoalhaven, and nationally, fostering understanding and respect for Indigenous cultural heritage and encouraging engagement with Bundanon's programs.
** Red Room Poetry is "Australia's leading organisation for the creation and commissioning of new poetry by established and emerging poets". Developed by Gunai poet Kirli Saunders, Poetry in First Languages (PIFL) celebrates, shares and preserves First Nations language and culture through poetry and other art forms. The program supports First Nations students in creating poetry in first languages by connecting them to First Nations Poets, Elders and Language Custodians on Country.
https://redroomcompany.org/projects/poetry-first-languages/
Bungli Flow is supported by the NSW Government via Create NSW and created in partnership with Red Room Poetry and Bundanon Trust. Many thanks to Mary Preece at Bundanon.
In 2019 Allan is also working with First Nations students, Elders and Language Custodians, as well as local municipalities and arts bodies, to create iterations of Flow in Western Australia and Australian Capital Territory, as well as another iteration in NSW, and is returning to Aotearoa (NZ) to create a te reo Māori iteration in Rotorua, the home of the Te Arawa peoples, on Ngati Whakaue Tribal Lands. He will work with students of the schools he attended as a child, Malfroy Primary (now bilingual) and Rotorua Boys' High.
see also Cookaroo Flow on Gadigal land in Sydney: https://en.iyil2019.org/events/cookaroo-flow/
and Rotorua Flow in Te Arawa waters in Rotorua, Aotearoa (NZ): https://en.iyil2019.org/events/rotorua-flow/