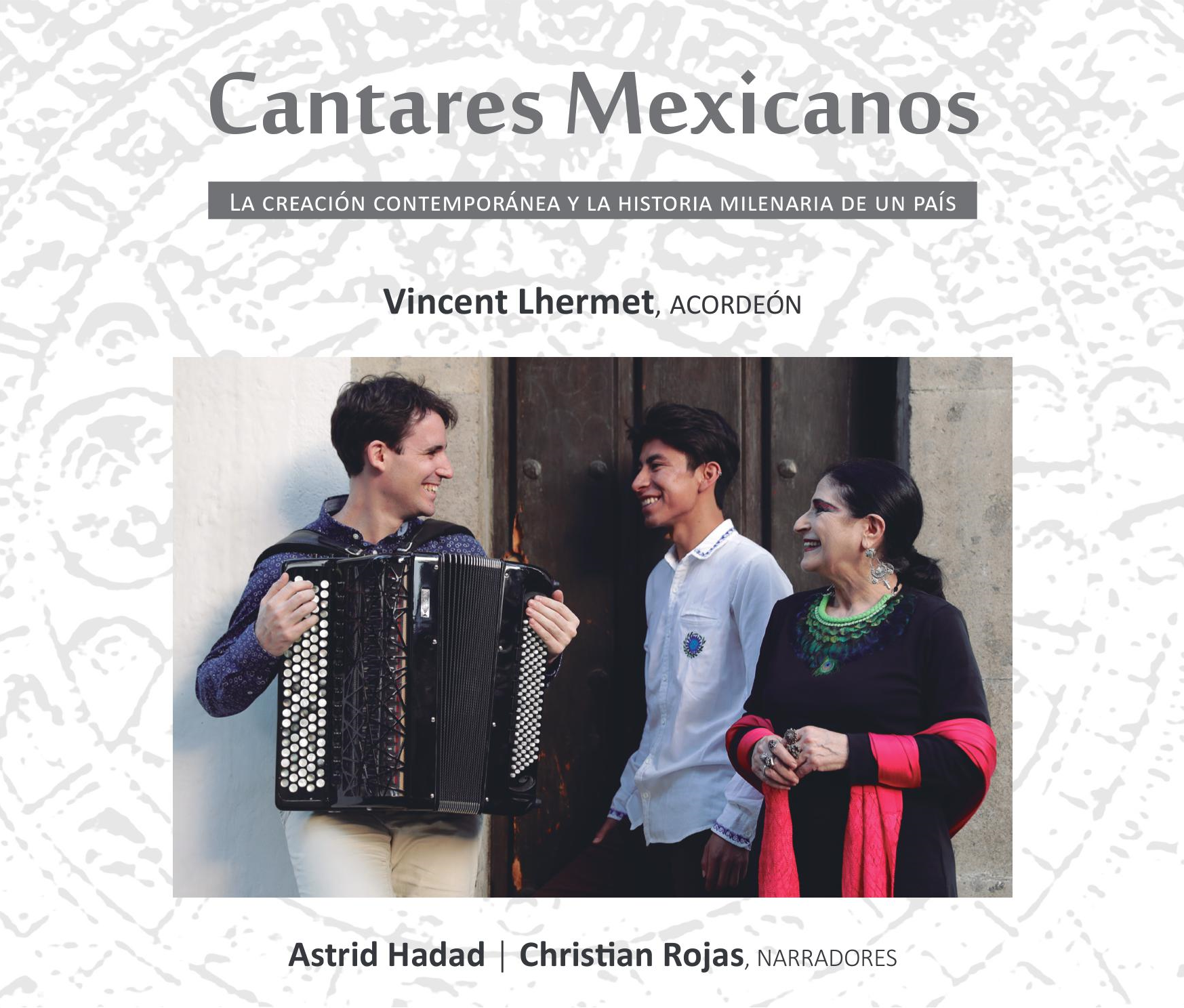 September 25, 2019 6:00 pm - September 25, 2019 7:00 pm
Europe and North America | Italy | Latina | Festival Les Forme del Suono 2019
Cultural events
500 years after the Conquest of Mexico by Hernán Cortes in 1519,
pre-Columbian civilizations are still very much present in the
Mexico of today and in the imagination of its contemporary artists. The
Aztec's language, the Náhuatl, Mexico's second language spoken after
Spanish has now about 1.5 million speakers.
Cantares Mexicanos is a collection of poems in the Nahuatl language transcribed by
Spaniards in Latin alphabet in the sixteenth century. These texts, formerly accompanied by
drums, give us a glimpse of the complex thought of the Aztecs.
The program presents one of these "songs", in Nahuatl and in its
Spanish translation, written for the sovereign warrior and poet of Texcoco,
Nezahualcoyotl. This five-part poem immerses us, at the moment of the
Conquest in Mexico of the Aztecs which anticipates its future loss and that of the
Spaniards, associating lyricism and violence, two characteristics that we find
both in contemporary Mexican creation and in the sonic identity of t
he accordion.
7 recent Mexican works for solo accordion interweave with the Canto de
Nezahualcoyotl: they are inspired by it and echo a world and
a very distant temporality that is still relevant nowadays.
This project, carried out with the support of the Embassies of France and Mexico,
recalls, through creation, the need of people to preserve their history and
their languages, since a "country cannot grow without its roots".
Vincent Lhermet, accordion
Astrid Hadad, narrator in spanish (recording)
Christian Rojas, narrator in nahuatl (recording)
***
Tout juste 500 ans après la conquête du Mexique par Hernán Cortes en 1519,
les civilisations précolombiennes paraissent toujours très présentes dans le
Mexique d'aujourd'hui et dans l'imaginaire de ses artistes contemporains. La
langue des Aztèques, le náhuatl, deuxième langue parlée au Mexique après
l'espagnol, compte aujourd'hui environ 1 million et demi de locuteurs.
Cantares Mexicanos est un recueil de poèmes en langue náhuatl retranscrit par les Espagnols en alphabet latin au XVIe siècle. Ces textes, autrefois accompagnés de tambours, nous font entrevoir la pensée complexe des Aztèques.
Le programme du disque Cantares Mexicanos nous fait entendre l'un de ces « chants », en náhuatl et dans sa traduction en espagnol, écrit pour le souverain guerrier et poète de Texcoco, Nezahualcoyotl. Ce poème en cinq parties nous plonge, au moment de la Conquête, dans le Mexique des Aztèques qui anticipe sa perte à venir et celui des Espagnols, associant lyrisme et violence, deux caractéristiques que l'on retrouve aussi bien dans la création contemporaine mexicaine que dans l'identité sonore de l'accordéon.
7 oeuvres mexicaines récentes pour accordéon solo s'entrelacent avec ce Chant de Nezahualcoyotl : elles s'en inspirent et se font l'écho d'un monde et d'une temporalité bien lointains qui nourrit toujours notre époque.
Ce projet, réalisé avec le soutien des Ambassades de France et du Mexique,
rappelle, par la création, la nécessité pour les peuples de préserver leur histoire et leurs langues, puisqu'un « pays ne peut pas pousser sans ses racines ».
Vincent Lhermet, accordéon
Astrid Hadad, narrateure en espagnol (exregistrement)
Christian Rojas, narrateur en nahuatl (enregistrement)