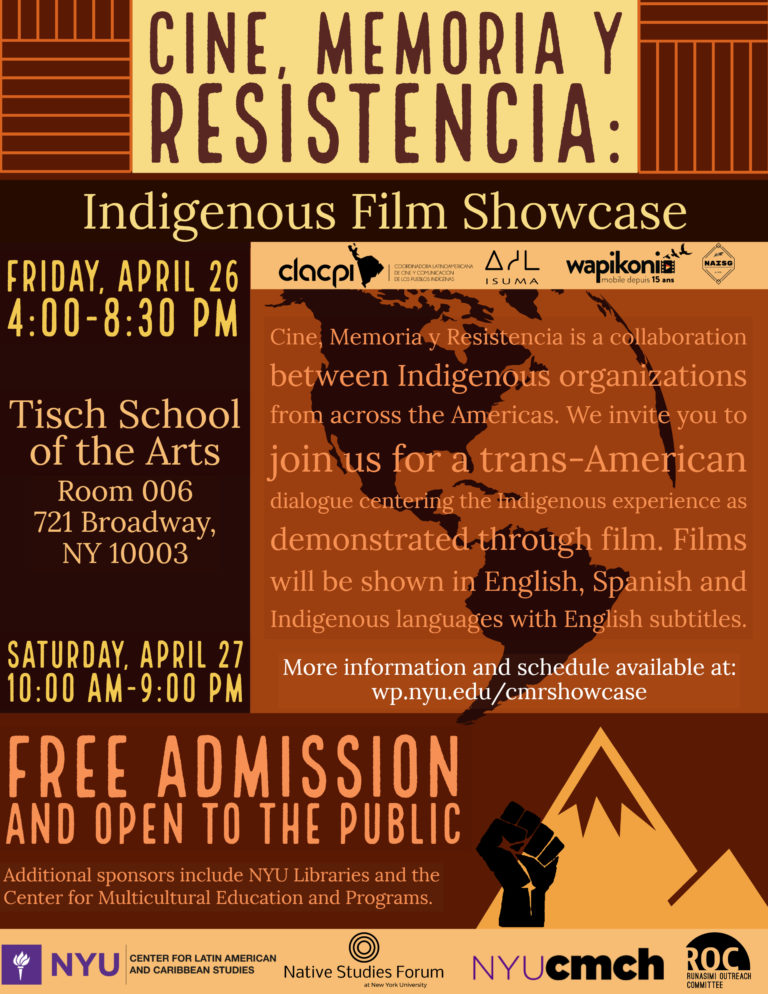 April 26, 2019 4:00 pm - April 27, 2019 10:00 pm
Global | United States of America | New York | New York University Tisch School for the Arts
Cultural events
Cine, Memoria y Resistencia is a collaboration between Indigenous organizations from across the Americas including: CLACPI (Coordinadora Latinoamericana de Cine y Comunicación de los Pueblos Indígenas), IsumaTV, Wapikoni and NAISG (Native American & Indigenous Student Group at NYU).
We invite you to join us for a trans-American dialogue centering the Indigenous experience as demonstrated through film. Films will be shown in English, Spanish and Indigenous languages with English subtitles.
Admission is free and open to the public. Refreshments will be served, translation will be provided from Spanish to English. See our menu to the left for a detailed list of our film program.
We would like to acknowledge and pay deep respects to the Lenape Nation as we host this event in their original homeland, Lenapehoking.
We are pleased to share a sneak peek of the film Merata: How Mum Decolonised the Screen, screening this Saturday at 7:15 pm!