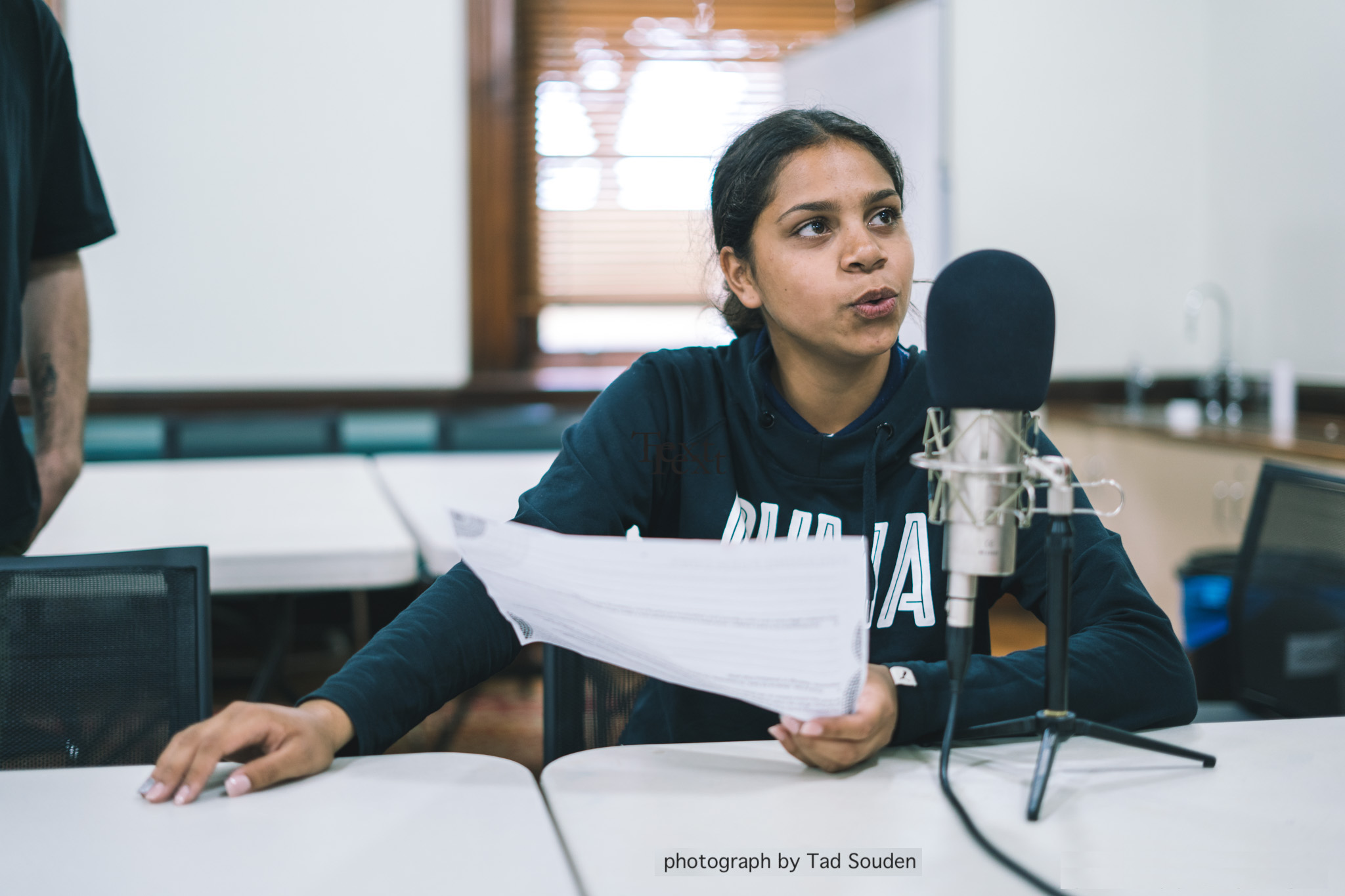 December 1, 2018 12:00 am - February 28, 2019 12:00 am
Asia and the Pacific | Australia | Sydney | Royal Botanic Garden Sydney
Cultural events
Flow is a participatory, site- and culture-responsive audio installation, created by Sydney-based public artist Allan Giddy, which utilises the natural flow of water to convey the voices of Indigenous children around the world, speaking in their local languages. Recorded and edited into a soundscape, the children's voices are 'released' into the water to flow to the oceans.
While the work is essentially invisible to passersby, the underwater audio can be easily accessed via a poetically simple means—a stick held with one end in the water and the other against the ear.
Flow was conceived and prototyped in January 2018 at Parihaka Pa, Taranaki, Aotearoa New Zealand, with children speaking te reo Māori (Māori language).
Red Room Poetry* have are facilitated the first full public trial of the work, Cookaroo Flow, in the Royal Botanic Garden Sydney from 1 December 2018 to 28 February 2019. The Botanic Garden is located on Gadigal Country, and Cookaroo is the Gadigal name for the area.
The soundscapes for this first installation were created from the voices of First Nations students – from Sydney's South West and the Northern Territory – who took part in Red Room's 'Poetry in First Languages' workshops, created in partnership with Royal Botanic Garden Sydney, Art Gallery of NSW and NASCA, in November 2019.
Following on from Cookaroo Flow, the project will be taken to other Australian locations, and eventually overseas, partnering with local Indigenous educators, writers, storytellers and/or poets in each location to work with local children and create audio in their languages. A Bundjalung iteration in Ballina, NSW and a Barkindji iteration in Menindee, NSW, to be funded by Create NSW, are confirmed so far. The title of each iteration of the work will incorporate the Indigenous name of the location.
As the project progresses, the Indigenous words that flow from children around Australia and overseas will, metaphorically, eventually meet and intermingle in the interconnected oceans of our globe.
Allan Giddy is a public artist born in Aotearoa New Zealand and living and working in Sydney, Australia. Allan's work has been shown widely around the world, including in the Tate Modern, and in the last two decades his sculpture and installation work has expanded into the public domain. Allan often works off-grid, using sustainable energy systems to power works on remote sites. This has led, in recent years, to working with Indigenous communities.
*Red Room Poetry are 'Australia's leading organisation for the creation and commissioning of new poetry by established and emerging poets [and] students'.