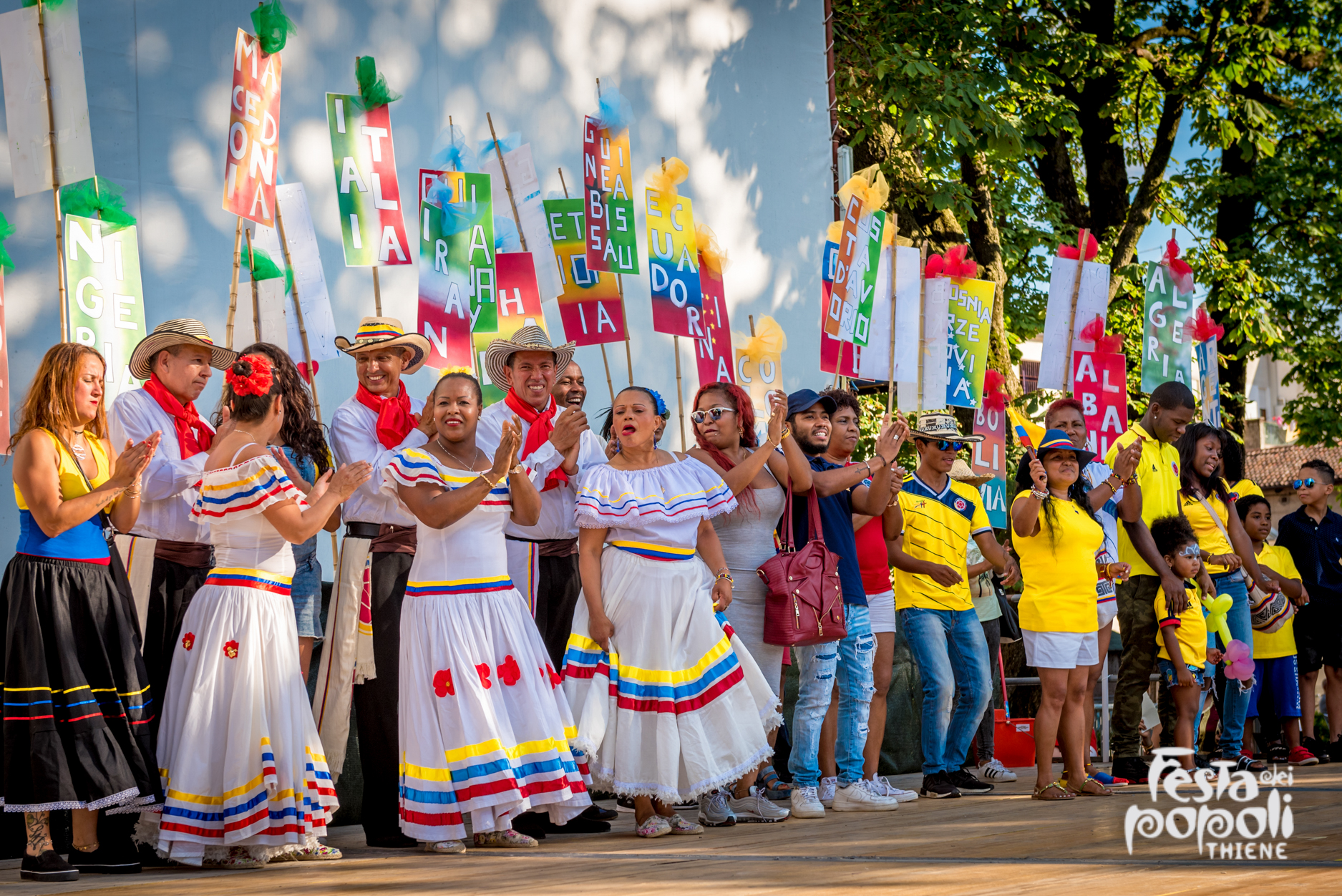 June 16, 2019 10:00 am - June 16, 2019 9:00 pm
Europe and North America | Italy | Thiene Vicenza | Thiene Via Val Cismon
Cultural events
The Festa dei Popoli di Thiene, scheduled for Sunday 16 June 2019, is a great celebration of colors, sounds and flavors.
The place where the greatest possible number of foreign realities, present in the area, have the opportunity to known their riches and their peculiarities, to present what makes each culture different from the other, each one unique in its kind!
It is an opportunity to enjoy diversity and an opportunity to get to know each other and develop welcoming and exchange attitudes, rather than mistrust and fear.
The festival is an opportunity to 'taste' the diversity and discover that the affinities are many more.
A place where you can feel brothers, people who are similar in their feelings, aspirations, in the desire to build a better world together.
A place to get to know each other and be known.
In 2018 the Festa dei Popoli joined the European Year of Cultural Heritage organized by the European Commission and promoted in Italy by the Ministry of Cultural Heritage. Our slogan was: Meeting of cultures and traditions and the whole Festival (from scenography to themes) was focused on the promotion of cultures and traditions of the various member countries with stands and themed workshops.
For the 2019 edition, the tenth, we would like to do the same with the theme of the international year of indigenous languages announced by the UN.
The Festa dei Popoli Thiene Commission is composed of people who share the idea that integration and coexistence between Italians and foreigners are possible.
Over the years they have evolved giving themselves an internal organization through a division into staff.
Each staff has its own specific expertise and, coordinating together, they organize events such as the Festa dei Popoli di Thiene, theatrical performances, and many other initiatives, expanding and improving them from year to year.
The Festa dei Popoli is organized by the Festa dei Popoli Commission with ASA non-profit organization and with the patronage of the municipality of Thiene.