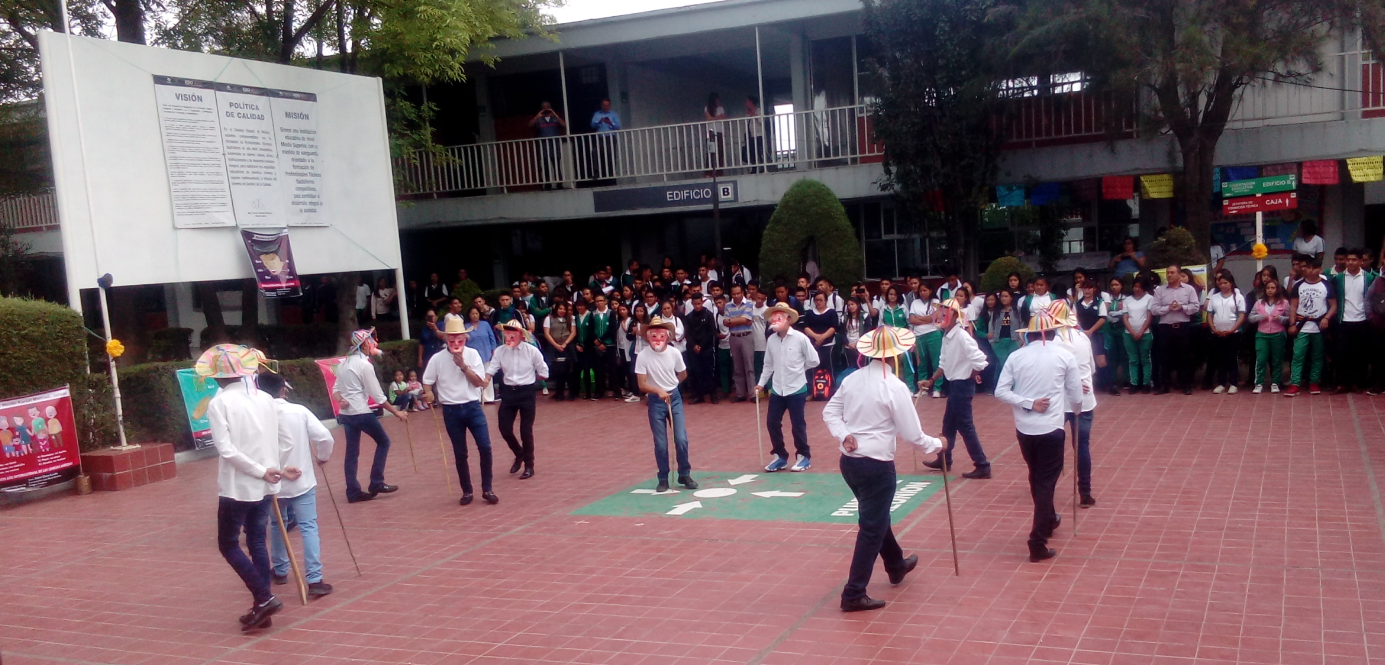 May 22, 2019 4:00 pm - May 22, 2019 7:00 pm
Latin America and the Carribean | Mexico | Estado de México | Temazcalcingo S/N, Col. Hueyotenco Tecámac, Estado de México C.P. 55740
Cultural events
The College of Technical Professional Education in State of Mexico (CONALEP-MEX) organized the Mexican Indigenous Languages Festival on May 22 nd. This festival was organized by the Humanities, Social Science and Communication Academy, whose principal coordinator was Eduardo Cortero, Spanish teacher at CONALEP-MEX.
In the festival, students danced traditional dances from Mexico and they presented  information about different Mexican languages as well.
Andrés Peralta Rojas, native speaker of Nahuatl,  was our honor guest. He offered a Nahuatl workshop to our students.
On the other hand, some episodes of "68 voces, 68 corazones " series were shown to our visitors.
The festival finished with a musical performance, offered by Leticia Sánchez, musician and teacher.