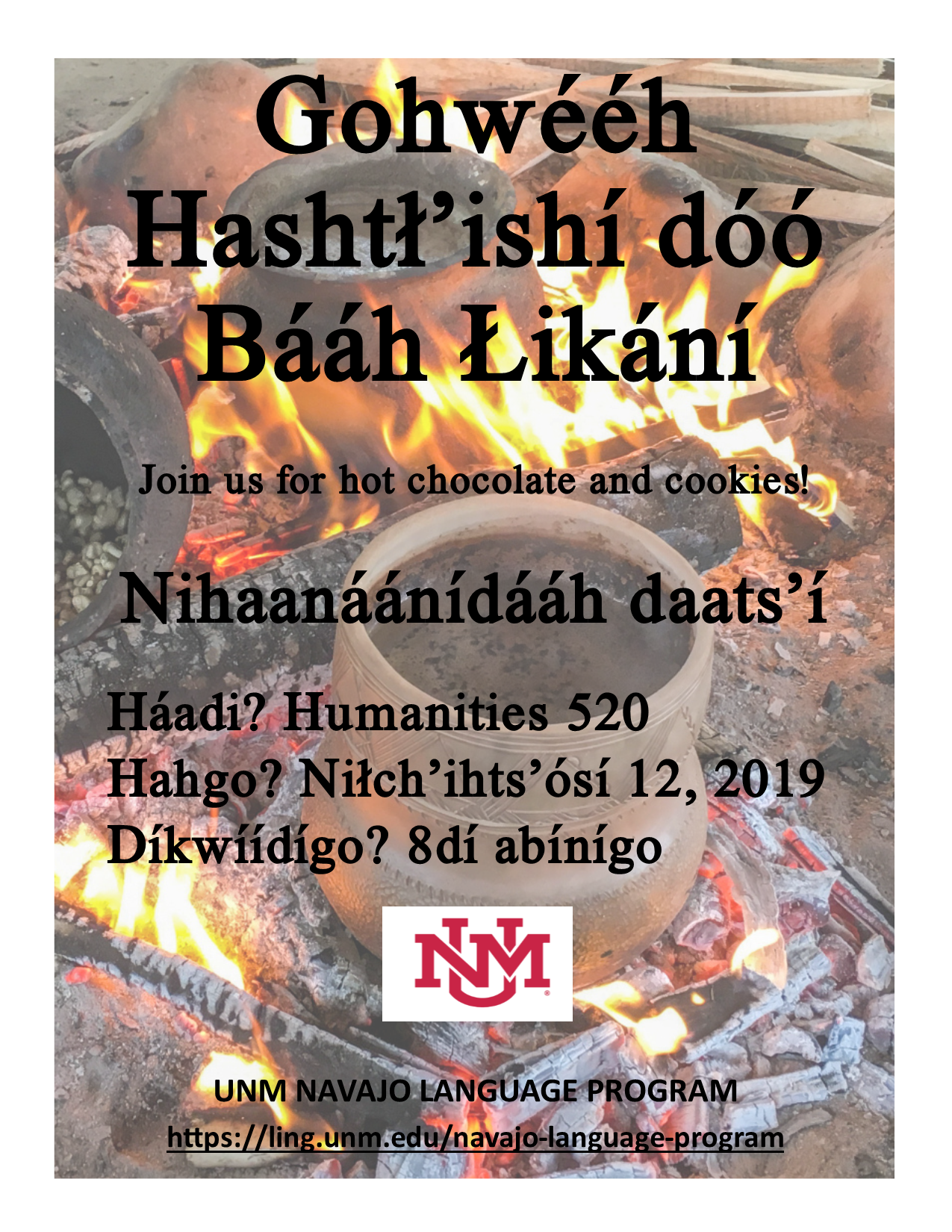 November 6, 2019 12:30 pm - November 12, 2019 2:30 pm
Europe and North America | United States of America | Albuquerque | University of New Mexico
Others
This panel, presented by the UNM Navajo Language Program and Native Studies Department, brings together Indigenous language scholars from across the United States to present their work with their native language.
The invited presenters will be:
Dr. Keiki Kawai'ae'a, Director, Ka Haka 'Ula o Ke'elikōlani College of Hawaiian Language, University of Hawai'i at Hilo
Lorraine Begay Manavi, Assistant Professor, Navajo Language, San Juan College
Jaeci Hall, Ph.D. Student, Linguistics Department, University of Oregon
These scholars will be presenting at the University of New Mexico Hibben Center, focusing on the areas of language sustainability, revitalization, and reclamation. The panel will focus on how the presenters bring technology into their work with their languages.