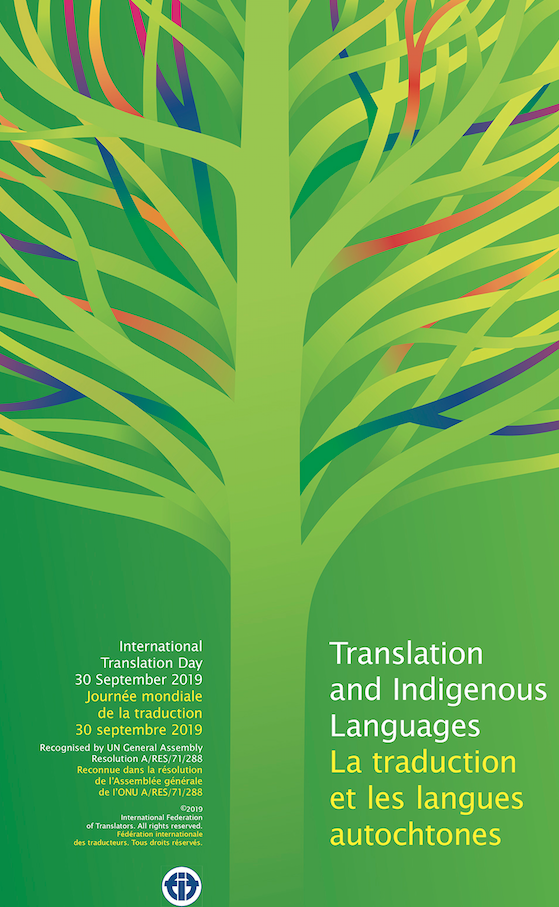 October 4, 2019 12:00 pm - October 4, 2019 11:00 pm
Global | Austria | Vienna | House of the European Union, Wipplingstaße 35, 1010 Vienna
Conferences / Advisory
Conference of Translators, Terminologists and Interpreters to celebrate International Translation Day 2019 'Translation and Indigenous Languages' in 2019, International Year of Indigenous Languages.
The event is proudly hosted by UNIVERSITAS, Interpreters and Translators Association, Austria, member of FIT,  the International Federation of Translators. 
The conference examines the important role that translation and language play in preservation and promotion of indigenous languages.
Greater use of indigenous languages means a greater chance of their survival. 
Losing a language is more than just losing words, it is a loss of unique cultural  perspectives and narratives contained within the language and culture, along with its contribution to the richness of diversity. 
Translators bring cultural narratives alive as they convey them to a wider, cross-cultural audience. The UN International Year of Indigenous Languages highlights the need to promote and protect indigenous languages and the rights of those who speak them. Translators, interpreters and terminologists play an important role in this mission.
Interpreters of indigenous languages give native speakers a chance to fully participate in cultural and political life of society and offer equality of access to basic services such as health care, education, information and justice in their mother tongue. Equality of access, along with freedom of thought, expression and personal opinion, are freedoms enshrined in the Universal Declaration of Human Rights and the UN Declaration of the Rights of Indigenous Peoples. 
Languages, and therefore translation, interpreting and terminology, underpin the human rights and fundamental freedoms crucial to sustainable development, inclusive governance, peace and social equity. 
In 2017 Translators, interpreters and terminologists achieved an historical milestone as the 71st Session of the United Nations General Assembly unanimously adopted Resolution A/RES/71/288, recognising the role of professional translation in connecting nations, and fostering peace, understanding and development. Collectively, through their day-to-day work,  language professionals support and maintain linguistic and cultural diversity, and raise awareness of the intrinsic value of indigenous languages and indigenous peoples.
In celebration of 2019, UN International Year of Indigenous Languages, this year's theme is Translation and Indigenous Languages.  
 The official FIT poster to  celebrate 'Translation and Indigenous Languages' ITD 2019, is designed by Claudia Wolf