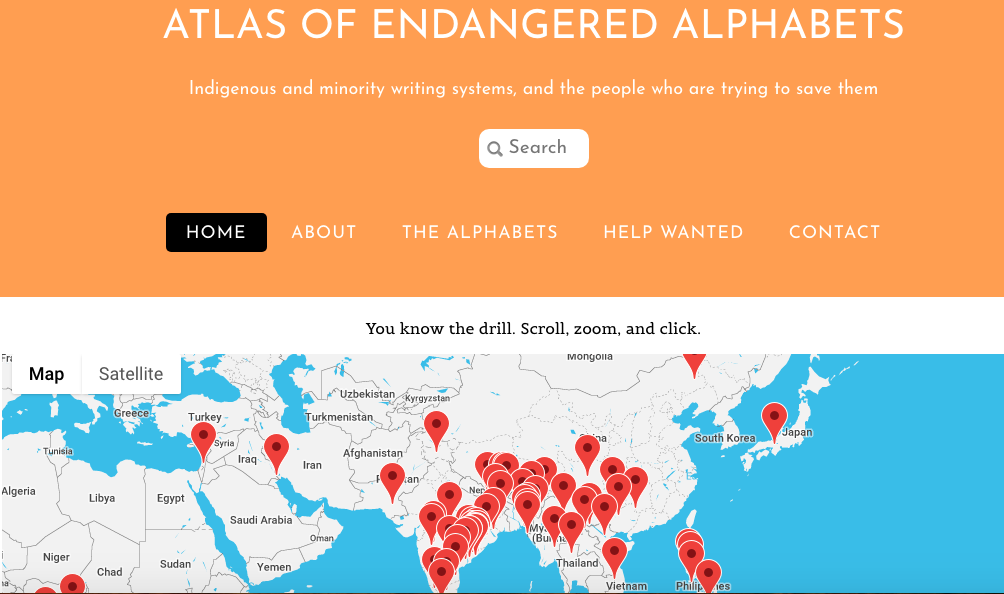 Global | United States of America | Burlington, Vermont | The Endangered Alphabets Project
Media
At noon EST on February 21st, 2019–that is, International Mother Language Day in the UN Year of Indigenous Languages–the online Atlas of Endangered Alphabets will officially go live at www.endangeredalphabets.net.
The Atlas, a guide to indigenous and minority writing systems and the people who are working to preserve and revive them, will profile 89 scripts that have no official status, are not taught in schools, and are used by only a minority even among their own language community. In addition, another 48 are included about which so little is known it is uncertain whether they are even still used.
The purpose of the Atlas is to raise the profile and status of these scripts and the cultures that created them, and to offer background information, teaching videos, fonts, images, and other information that may help in their revival.