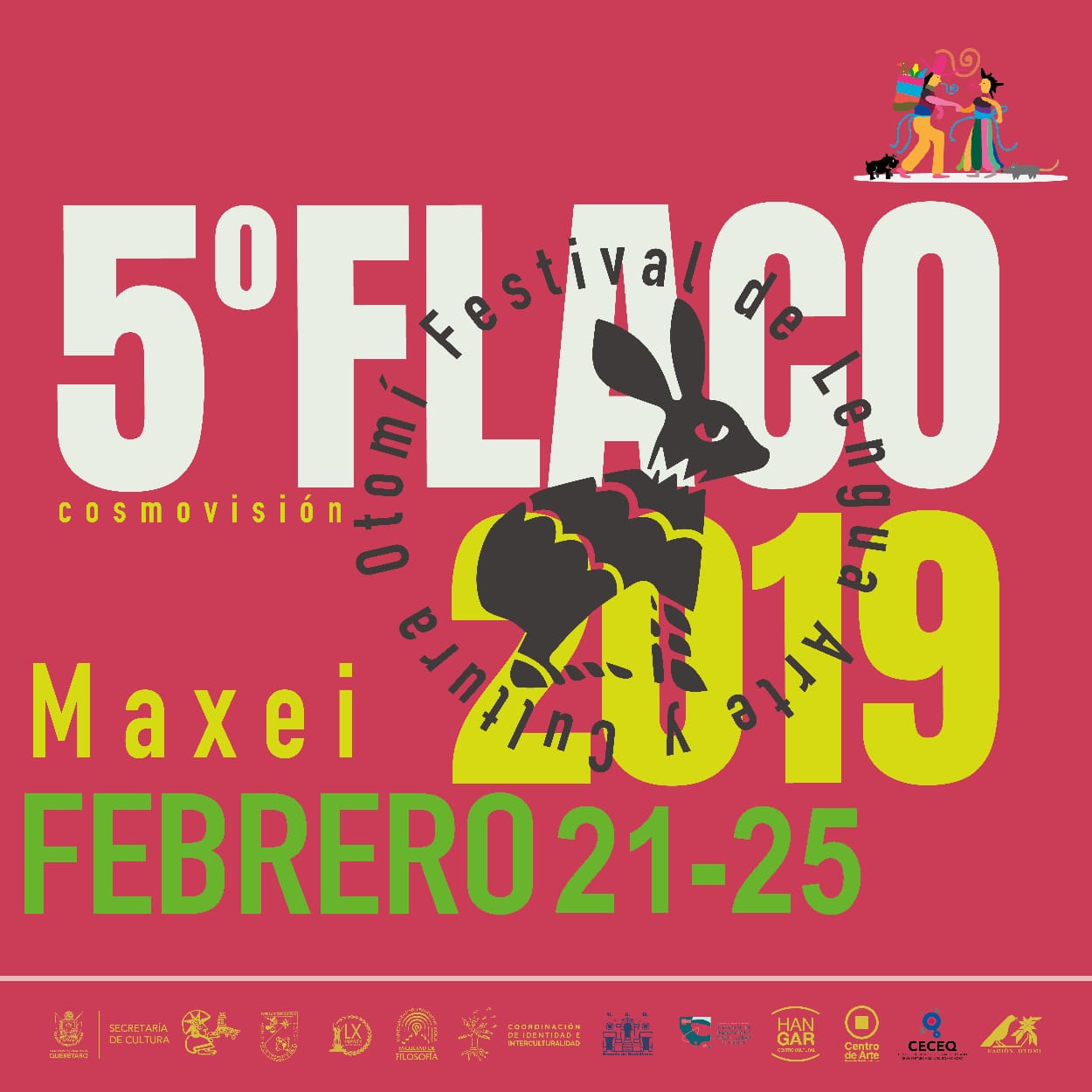 February 21, 2019 12:00 am - February 25, 2019 12:00 am
Latin America and the Carribean | Mexico | Santiago de Querétaro | Santiago de Querétaro, Querétaro.
Cultural events
El festival exalta los valores de las raíces otomíes, se honra en promover y presentar embajadores de otros pueblos originarios; nutre la experiencia cultural, el intercambio de experiencias y unifica el sentido de orgullo por las lenguas maternas.
El principal objetivo, es visibilizar, valorar y dignificar la lengua, arte y cultura de los pueblos originarios de México; en particular del pueblo ñähño, originario de Querétaro.
Con aproximadamente 284,992 hablantes, el hñähñu es la séptima lengua indígena más hablada en México; sin embargo, es una lengua amenazada y en proceso de desaparición. Se estima que más del 50% de los ñähñus han perdido su lengua.
La inauguración: jueves 21 de febrero a las 11:00hrs. en el Auditorio del Centro de Investigaciones Interdisciplinarias de la Facultad de Filosofía.
Se celebrará en el marco del día internacional de las lenguas maternas del 21 al 25 de febrero. Las sedes serán la Secretaría de Cultura y la Universidad Autónoma de Querétaro.