06.06.2019 - 06.06.2019
Europe and North America / / Paris
37 Quai Branly 75007
Rencontre avec Dominique Lanni, maître de conférences en littérature à l'université de Malte et fondateur des Editions Passages, autour des œuvres de Ngũgĩ wa Thiong'o, romancier, dramaturge et essayiste kenyan pour qui écrire en kikuyu, sa langue natale a été un engagement fort.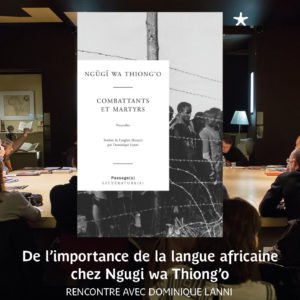 05.06.2019 - 05.06.2019
Latin America and the Carribean / / Recife
Universidade de Pernambuco, Rua Arnóbio Marques, 310, Santo Amaro
Integrated studies in Biology and indigenous communities is the subtitle of this showcase for students of biological sciences at the UPE. The showcase will discuss the importance of the indigenous communities as a matter of recognition of biological sciences, as a way to promote dignity and human value for better living conditions to these peoples.
01.06.2019 - 02.06.2019
Asia and the Pacific / / Christchurch
Rydges Latimer Hotel
The multicultural aspect of NZSTI's 2019 Conference theme adds resonance to the United Nations International Year of Indigenous Languages. When speakers of different languages meet, the encounter is cultural as well as linguistic, and part of the reality of life not only in Aotearoa-New Zealand but in many countries throughout the world. In an increasingly multicultural world, the translating and interpreting professions, dedicated to promoting communication and understanding between peoples and cultures, have a more vital role than ever before in the resolution or mitigation of conflict, in the enhancement of life and civilization. Visit https://www.nzsti.org/annual-conference/
02.06.2019 - 02.06.2019
Europe and North America / / Paris
37 Quai Branly 75007
Dans le cadre du programme des "langues autochtones" du musée, une rencontre est organisée avec Stéphanie-Rose Nyot Nyot sur la transmission, la préservation, le digital et la Francophonie autour de "Je parle le Bassa 2.0" et "Je parle l'Afrique 2.0".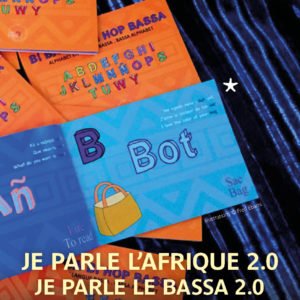 29.05.2019 - 02.06.2019
Global / / Bratislava
University of Economics, Dolnozemská cesta st. 1/b, 852 35 Bratislava - Petržalka, Slovakia
The Polyglot Gathering is an informal event which takes places once a year and brings together polyglots (people who speak several languages) and language enthusiasts from all over the world. It is a five-day event with lectures, workshops and social activities for everyone who loves and enjoys languages.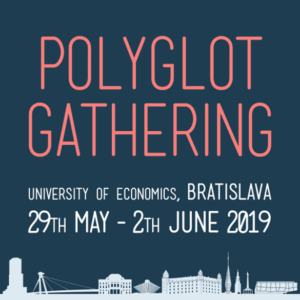 31.05.2019 - 02.06.2019
Europe and North America / / Ostana
Ostana, Lou Pourtoun, Borgata Miribrart
The "Ostana Prize: Writings in Mothers Languages" is a celebration of the cultural diversity of humanity. The common goal is to listen to the sound of indigenous uncommon languages that nevertheless want to live, and through them discover the past and present stories of the peoples who speak them. The native languages represented at the Premio Ostana have the common characteristic of being unfortunately relegated to a condition of unequal opportunities compared to the dominant language of their reference states, and for this reason each of them incarnates a specificity and biodiversity to defend, preserve, protect and describe. While it is true that each linguistic-cultural area has its own specifics, it is equally true that problems and difficulties are often common, and strategies and plans can be common to deal with. Born with the desire to know and make known writers, filmmakers, musicians from different parts of the planet, it has become a formidable opportunity to meet and exchange experiences for dozens of authors who in Europe, Africa, Asia, the Americas and in Oceania illustrate and make the language of their community alive with their creative work.
27.05.2019 - 31.05.2019
Latin America and the Carribean / / Paris
UNESCO Headquarters Place de Fontenoy 75007
The "Latin America and the Caribbean Week in UNESCO: preserving and protecting Indigenous Languages", in general is aimed to enhance cultural diversity of the Region, and in the 2019 International Year of Indigenous Languages, to focus in the necessity of their preservation and promotion, through a variety of cultural and academic activities, during all the […]
Scroll