17.04.2019 - 17.04.2019
Europe and North America / / Philadelphia
University of Pennsylvania
LaDonna Brave Bull Allard, founder of the Sacred Stone Camp at Standing Rock and a former Standing Rock Sioux tribal historic preservation officer, will discuss how the revitalization of indigenous languages and knowledge systems informed the #NoDAPL movement and continues to empower Native communities and serve as a strategic resource for educational initiatives and regenerative development projects.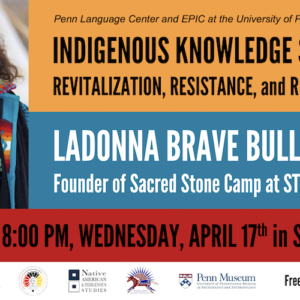 17.04.2019 - 17.04.2019
Europe and North America / / Paris
65 Rue des Grands Moulins 75013 Paris
Pendant une grande partie du 20e siècle, les agents gouvernementaux des services sociaux étasuniens ont systématiquement placé les enfants amérindiens dans des familles non-autochtones. Dans les années 1970, un enfant amérindien sur quatre à travers le pays était encore placé en famille d'accueil, d'adoption ou au sein de foyers non-amérindiens. De nombreux enfants ont subi des dommages émotionnels et physiques dévastateurs de la part d'adultes qui les ont maltraités et ont essayé d'effacer leur identité culturelle, les empêchant notamment de parler leurs langues. Aujourd'hui, pour la première fois, ils peuvent partager leurs histoires. Véritable plongée dans les coulisses de la première Commission Vérité et Réconciliation qui s'est tenue aux États-Unis de 2003 à 2006, Dawnland porte ces histoires à l'écran avec tact et profondeur, levant enfin le voile sur cette histoire tragique de vol d'enfants et de survie culturelle.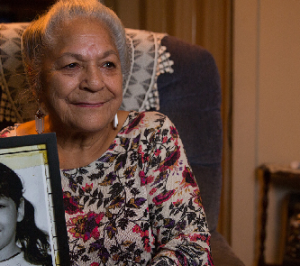 16.04.2019 - 16.04.2019
Europe and North America / / Kalkanli
Middle East Technical University, Northern Cyprus Campus
This award-winning documentary tells the stories of three survivors of Canadian assimilation-focused boarding schools for First Nations people, open until 1996.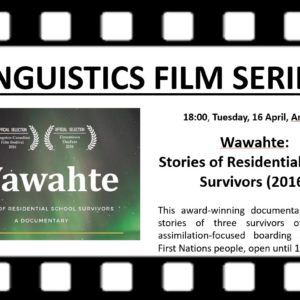 15.04.2019 - 15.04.2019
Asia and the Pacific / / Palmerston North
Online, via Adobe Connect
UArctic Thematic Network on Teacher Education and UNITWIN/UNESCO network on Teacher Education are organising a joint webinar as part of UN International Year of Indigenous Languages 2019. Professor Huia Jankhe will speak about topic Sustaining an endangered language through initial teacher education. The Māori language experience in New Zealand. Professor Jankhe is from School of Maori Knowledge of Massey University, New Zealand. She will be joined by her colleague Mari Ropata Te Hei, coordinator of the programme. The webinar will be held on Monday, April 15, 2019, at 18.00 New Zealand time (UTC +12). You can check your local time here. The webinar will be presented via Adobe Connect. Joining the webinar is free of charge. The webinar will be recorded and the recording will be published afterwards.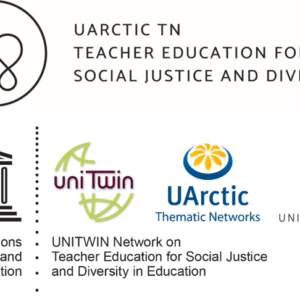 15.04.2019 - 15.04.2019
Global / / Okmulgee
College of the Muscogee Nation
The Mvskoke, Kaw, and Yuchi Languages Seminar hosted by the College of the Muscogee to present an overview of the International Year of Indigenous Languages 2019, the UN Declaration of Rights of Indigenous Peoples (DRIP), and current language perpetuation efforts in the community.  The Muscogee (Creek) Nation is leading an effort to translate the DRIP […]
13.04.2019 - 14.04.2019
Europe and North America / / Tucson, Arizona
University of Arizona
The Symposium for American Indian Languages/American Indian Language Development Institute conference.  The theme for SAIL this year is "Language is Life" as we celebrate several important milestones including the UNESCO's designation of 2019 as the International Year of Indigenous Languages, 40 years of language education provided by AILDI and 20 years of the Native American […]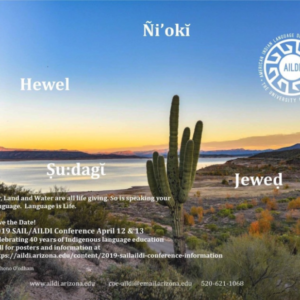 14.04.2019 - 14.04.2019
Asia and the Pacific / / Jakarta
Hoshino Tea Time, Menara BTPN, Mega Kuningan, South Jakarta
Polyglot Indonesia Jakarta Chapter presents the Language Exchange Meetup activities series entitled "Langlang Buana Nusantara!" In the fifth meetup of this series, we discussed the language and culture in South Sulawesi, Southeast Sulawesi, and Gorontalo province in an activity entitled "Visiting Lipu'u Hulondalo, Bumi Anoa, and Bumi Anging Mammiri" held on April 14, 2019. In collaboration with Ikatan Mahasiswa Sulawesi Selatan UI (IMSS UI), Gabungan Putra-Putri Sulawesi Tenggara UI (GAPURA UI), and Himpunan Mahasiswa Gorontalo UI (HIMAGO UI), we present unique facts about the three provinces and some of their ethnic language.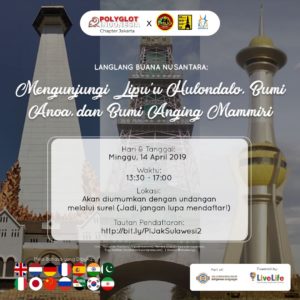 Scroll