03.09.2019 - 13.12.2019
Global / / Edmonton
University of Alberta
This is a course on "Endangered Languages" that will, for the first time, be open to all University of Alberta students. A short description of the course follows: Increased awareness of the possibility of losing forever the world's linguistic diversity has led to the establishment of "language endangerment and maintenance" as an area of study […]
05.09.2019 - 08.09.2019
Europe and North America / / Bordeaux
87 quai des Queyries
Le festival éco-mobilisation revient en 2019 pour aborder la thématique : « L'Amazonie, ou le déracinement du monde ». Il se déroulera du 5 au 8 septembre 2019 à Bordeaux au sein de l'écosystème Darwin. Ce festival à la programmation hybride, qui combine arts, musiques et sciences, accueille chaque année des experts, des personnalités de renom au sein d'un cycle de conférences parrainé par des ONG phares et des grands témoins.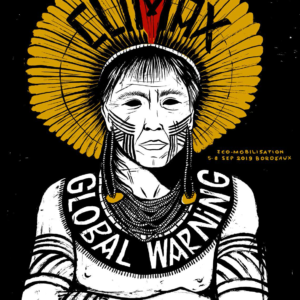 06.09.2019 - 08.09.2019
Global / / Pittsburgh, Pennsylvania
University of Pittsburgh
We invite you to join us in Pittsburgh, Pennsylvania, September 6th and 7th to explore Intersections of Language and Nature: Conservation, Documentation, and Access.   The two-day symposium brings together scholars from indigenous communities, conservation practice, the arts, and academia to address the parallel threats facing linguistic and biological diversity and explore opportunities for collaboration. IMPORTANT DATES: Symposium: September 6-7 Field Trip: September 8 Poster Abstract Submission: July 15 Early Bird Registration Closes: July 15 All Registration Closes: September 1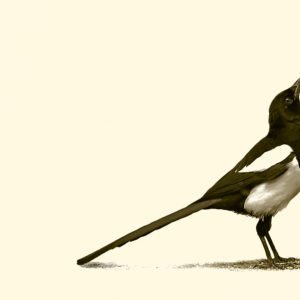 09.09.2019 - 09.09.2019
Europe and North America / / Denton, TX
University of North Texas
Opening event for recognition of IYIL at University of North Texas (IYIL@UNT). Includes welcoming ceremony, opening remarks by UNT President, Daryl Baldwin tells story of Myaamia language revitalization, local American Indian representatives discuss language challenges facing urban American Indians, reception.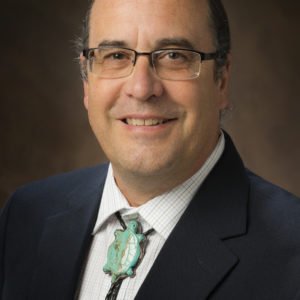 12.09.2019 - 13.09.2019
Europe and North America / / Kebaowek
116 Ogima street, Kebaowek
On September 12 and 13, 2019, Kebaowek and Wolf Lake will host the second edition of Miaja, a unique get-together event celebrating Anicinabe art, culture and heritage. Everyone is invited, in particular Anicinabe artists, social and political players from the Anicinabe communities and all cultural stakeholders in the Anicinabe territory. It is with great enthusiasm, which we hope will be contagious, that Minwashin invites you to join the crowd. Together, let's make sure that this year's Miaja event is the second in what we hope will become a long and lasting tradition. _______________________________________________________________________ Les 12 et 13 septembre prochains, Kebaowek et Wolf Lake seront l'hôte de la deuxième édition du rassemblement Miaja, un événement sans pareil qui célèbre les arts, la culture et le patrimoine de la nation anicinabe. Tous et toutes y sont conviés et tout spécialement, les artistes anicinabek, les acteurs sociaux et politiques des communautés anicinabek ainsi que tous les intervenants du milieu culturel du territoire anicinabe. C'est avec un enthousiasme que nous espérons contagieux que l'organisme Minwashin vous invite à être de la partie. Ensemble, faisons-en sorte que cette deuxième édition de Miaja scelle la pérennité d'une nouvelle tradition !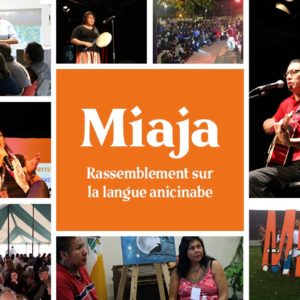 16.09.2019 - 16.09.2019
Europe and North America / / Kosmonosy
School Building/Garden
STORYTELLERS Turkish Speaker: Telling a folk story from his country (live) Vietnamese Speaker: Telling a folk story from his country  (not confirmed) (live) Mongolian speaker: Telling a folk story from his country  (not confirmed) (live) Bulgarian Speaker: Telling a folk story from his country   (live) Hungarian speaker: Telling a folk story from his country   (live) Rusyn Speaker: Telling a […]
19.09.2019 - 20.09.2019
Global / / Helsinki
University of Helsinki
In Northern Sámi language, 'Árran' means hearth/fireplace, and we take it as an analogy to how languages allow people to come together and share their different experiences. On the Year of Indigenous Languages declared by Unesco, the main objective of our Symposium is to allow both indigenous and non-indigenous scholars, activists, and artists to discuss indigenous languages in light of the current socio-political, economic, and environmental changes. Our aim is to to exchange knowledge on best practices for the promotion of Indigenous languages, which are often listed as endangered, and to advance knowledge on the relations between Indigenous languages, ontologies, and epistemologies. The Symposium allows us to match the goals risen by Unesco by celebrating the Year of Indigenous Languages, and to effectively contribute to scholarship in developing the concept of language ecology further. Metaphorically, sharing stories and narratives, verbal art, ways of speaking, and their symbolism fuels the warmth and guarantees the continuation of the Árran.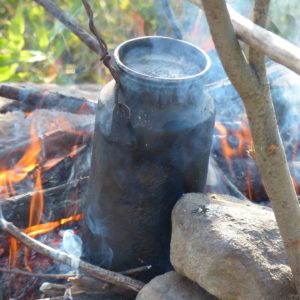 Scroll