14.11.2019 - 15.11.2019
Asia and the Pacific / / Melbourne
To Be Confirmed
Present and celebrate Victorian Aboriginal Living inheritance of language and Indigenous languages across all First Nations of AustraliaImprove understanding of Indigenous language knowledge systemsIncrease awareness of Aboriginal languages as intangible heritage and role of language with treaty processes for Aboriginal peopleStrengthen working relationship between Indigenous and non-Indigenous academicsProvide an environment for discussion, and networking, building opportunities for Indigenous peoples to platform their languageHighlighting the approach to language reclamation as Indigenous peoples.
15.11.2019 - 01.12.2019
Europe and North America / / Genève
Maison des arts du Grütli
"Filmar en Idioma", organisé par l'ONG Traditions pour Demain, mettra en avant la réalisation de films amérindiens dans le cadre du Festival "Filmar en América Latina", à Genève en novembre 2019. Sélection de films du Mexique, du Pérou et d'Equateur et débat avec un réalisateur autochtone d'Equateur sur le rôle du cinéma indépendant en langue autochtone.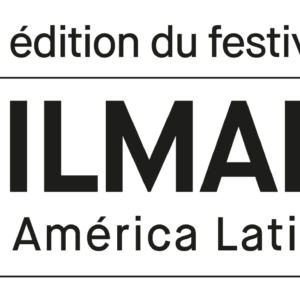 18.11.2019 - 22.11.2019
Africa / / Kampala
Makerere University
A community week with events, lectures and workshops
19.11.2019 - 22.11.2019
Asia and the Pacific / / Hilo
University of Hawaiʻi at Hilo's Hawaiian Language College ("Haleʻōlelo Building)
Mokuola Honua will be hosting its second symposium at the University of Hawaiʻi at Hio's Hawaiian Langauge College at the end of the UN-declared International Year of Indigenous Languages. The first symposium engaged representatives from over 25 indigenous communities from around the globe in discourse around the application and impact of indigenous language on policy, education and media. The second symposium will build on the momentum created with the first.
19.11.2019 - 08.03.2020
Europe and North America / / Paris
Musée du quai Branly - Jacques Chirac
Celebrated from the 1930's in his village of Gagan, located in northern Solomon Islands, Somuk became famous in France after WW2 thanks to Fr Patrick O'Reilly's publications. He drew the attention of the Parisian intellectual elite before being later forgotten, except in his native village where he acquired, after his death, the status of a […]
23.11.2019 - 23.11.2019
Europe and North America / / Seville
Venue pending to confirm
Non-official minority languages and linguistic varieties of Iberia includes Andalusian, Asturianu, Panocho, Extremaduran Languages and many more! The "1st Congress Indigenous Iberian Minority Languages and Linguistic Varieties" (shortened as CILMIM, as per the spanish acronym) is a meeting to promote them. 
23.11.2019 - 23.11.2019
Global / / Victoria
University of Victoria
About This Project First Nations Education Foundation, in recognition of the importance of Indigenous language and culture and the 2019 UN International Year of Indigenous Languages, has commissioned a Language Revitalization totem pole from renowned Nuu-chah-nulth carver, Tim Paul."When we use our language," Tim Paul explains, "it is not just another way of saying something; the principles of our culture are embedded in the language and many words simply cannot be translated. It is only by understanding our language can we unlock the most important values, principles, and concepts of who we are."For more information about the Pole and language revitalization please visit: www.fnef.ca
Scroll