19.11.2019 - 22.11.2019
Asia and the Pacific / / Hilo
University of Hawaiʻi at Hilo's Hawaiian Language College ("Haleʻōlelo Building)
Mokuola Honua will be hosting its second symposium at the University of Hawaiʻi at Hio's Hawaiian Langauge College at the end of the UN-declared International Year of Indigenous Languages. The first symposium engaged representatives from over 25 indigenous communities from around the globe in discourse around the application and impact of indigenous language on policy, education and media. The second symposium will build on the momentum created with the first.
23.11.2019 - 23.11.2019
Global / / Victoria
University of Victoria
About This Project First Nations Education Foundation, in recognition of the importance of Indigenous language and culture and the 2019 UN International Year of Indigenous Languages, has commissioned a Language Revitalization totem pole from renowned Nuu-chah-nulth carver, Tim Paul. "When we use our language," Tim Paul explains, "it is not just another way of saying something; the principles of our culture are embedded in the language and many words simply cannot be translated. It is only by understanding our language can we unlock the most important values, principles, and concepts of who we are." For more information about the Pole and language revitalization please visit: www.fnef.ca
24.11.2019 - 27.06.2019
Global / / Santiniketan
Visva-Bharati, Santiniketan
It gives us immense pleasure to invite you to participate in the International Seminar on Marginal Ethnologic and Linguistic Annals: MELA-2019 to be held during 24-27 November, 2019 at Visva-Bharati, Santiniketan, West Bengal (India), organised by Centre for Endangered Languages (CFEL), Visva-Bharati. Here Research Papers, Films, Poster Presentations and Theme Paintings are invited within given time frame. There will be interactive sessions consist of renowned linguists, interdisciplinary academicians, film makers, thinkers, writers, journalists and young scholars of the field.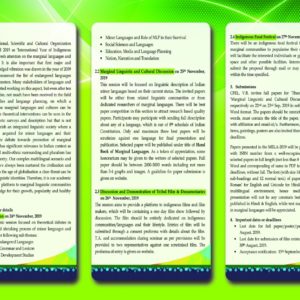 25.11.2019 - 29.11.2019
Latin America and the Carribean / / Cadereyta, Zimapan, Jiliapan
CADEREYTA – ZIMAPÁN – JILIAPAN
En esta ocasión, el coloquio se llevará a cabo con las siguientes líneas temáticas: 1. Expresiones rituales pames y otomianas 2. Lingüística pame y otomiana 3. Arqueología y pintura rupestre 4. Etnohistoria, con énfasis en la Sierra Gorda y la frontera sur de la Chichimeca 5. Pames en el contexto contemporáneo DATOS SOLICITADOS 1. Título […]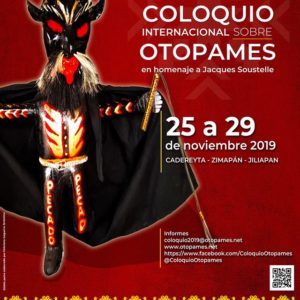 04.12.2019 - 04.03.2019
Asia and the Pacific / / Malaybalay City
Bukidnon State University
The host will start the program and give a short introduction of the topic. Then the lecturer will start his/her discussion. After the discussion, there will be in a form of trivia and Q and A. Prizes will be given to those who can call "first call, first serve basis," and whoever can give the correct answer will get the corresponding reward. After that, the host will give the topic for the next session with his/her closing statement.
05.12.2019 - 06.12.2019
Global / / Paris
UNESCO Headquarters
In 2019, the language technology landscape is still dominated by English and while well-performing technologies exist for English, other languages are under-supported, many of them seriously. With more than 7,500 languages spoken all over the world, this situation puts the native speakers of the under-resourced languages in an unbalanced situation, and their languages in danger […]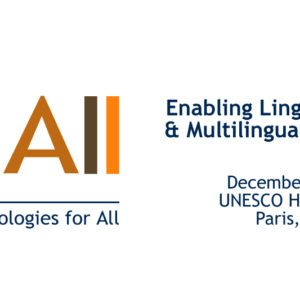 07.12.2019 - 08.12.2019
Asia and the Pacific / / Melbourne
To Be Confirmed
Souring Bunjil will allow vulnerable Aboriginal children and young people in growing cultural identity and pride through learning their Songlines, Language and Connection to Country. The forums wil foster stronger community connections to Language and complement capacity building, working with the VACL regional Language Reclamation Centres
Scroll