12.04.2019 - 12.04.2019
Europe and North America / / Fort Saskatchewan
Fort Saskatchewan Public Library
Join Elder Doreen to learn basic Cree!
11.04.2019 - 11.04.2019
Europe and North America / / Tallinn
Vanalinna Muusikamaja, Uus st 16c, Tallinn, Estonia
The tribal evening of Fenno-Ugria: THE DAY OF CROW Thursday, 11th of April at 7pm Tallinn Old Town Music House (Vanalinna Muusikamaja, Uus 16 c, Tallinn, Estonia)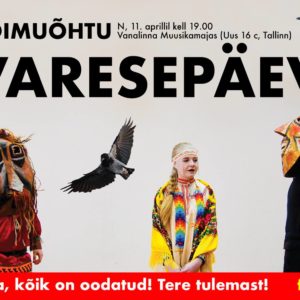 11.04.2019 - 11.04.2019
Asia and the Pacific / / Quezon CIty
Palma Hall Rm. 428, College of Social Sciences, University of the Philippines Diliman, Quezon City
A public lecture on the lexical collocations related to male and female references in the Kapampangan version of the Bible. The study aims to discuss the characteristics of gender differentiation as presented in a textual corpus.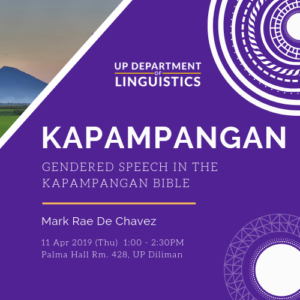 10.04.2019 - 10.04.2019
Europe and North America / / Paris
65 Rue des Grands Moulins, 75013 Paris
Conférence de François Paré (Université de Waterloo, Canada) Auteur de plusieurs essais sur le lien entre littératures et minorités linguistiques, lauréat de nombreux prix au Canada, François Paré est Distinguished professor emeritus au département d'études françaises de l'Université de Waterloo (Ontario) et membre de la Société Royale du Canada. En 1993, son livre Les littératures de l'exigüité lui a valu le Prix du Gouverneur Général du Canada et de nombreuses invitations dans le monde. Il est aussi l'auteur de Théories de la fragilité (Le Nordir, 1994) et de La distance habitée (Le Nordir, 2003).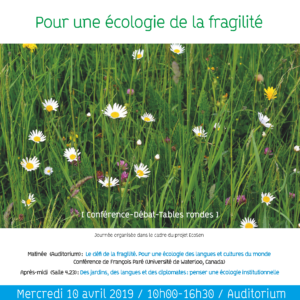 10.04.2019 - 10.04.2019
Global / / Geneva
International Telecommunication Union (ITU) Headquarters
Within the context of the International Year of Indigenous Languages 2019, this high-level dialogue aims to raise global attention on the critical risks confronting indigenous languages and their significance for sustainable development, reconciliation, good governance and peacebuilding. Furthermore, the panel will build synergies and contribute to the ongoing discussions across different WSIS Action Lines.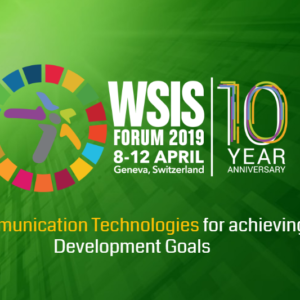 09.04.2019 - 09.04.2019
Europe and North America / / Fairbanks
Morris Thompson Cultural and Visitors Center
An inter-generational Denaakk'e language learning activity  for children accompanied by a caregiver.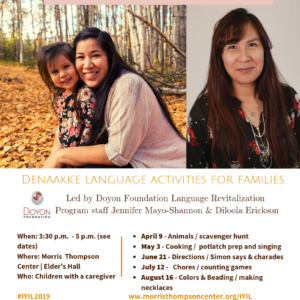 Scroll