19.09.2018 - 21.09.2018
Global / / Changsha
Hunan University, Changsha, Hunan, People's Republic of China
The purpose of the International conference entitled "Role of linguistic diversity in building a global community with shared future: protection, access and promotion to global language resources" is to discuss the broad areas of language-related issues, with special attention to the language protection, access to language resources and promotion of emerging initiatives in Asia-Pacific region as well as to contribute to the organization of the 2019 International Year of Indigenous Languages and further development of UNESCO's World Atlas of Languages.
24.08.2018 - 02.09.2018
Europe and North America / / Anapa
Sanatorium Chernomorskaya Zor'ka
"Talents of the Arctic. Children" is an international cultural and educational project for children of secondary school age (10–15 years old), implemented within the framework of the International project "Children of the Arctic ", a group for sustainable development under the Arctic Council. The initiator of the project and the organizer is the Association of Сultural Figures for the Support and Development of Talented Youth (Association "Talented Youth"). The objective of the project is to provide comprehensive support aimed at preserving and promoting cultural values, traditional lifestyles and, above all, the national languages of indigenous peoples. Special attention is paid to the acquisition of new knowledge and the development of skills among talented children - representatives of the small indigenous peoples of the Russian Federation.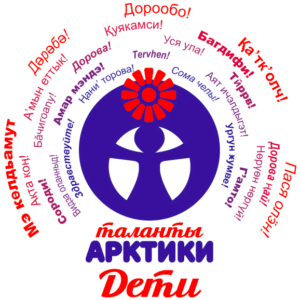 29.08.2018 - 31.08.2018
Asia and the Pacific / / Gurugram
Lemon Tree convention center
The 6th international workshop on spoken language technologies for under-resourced languages(SLTU'18) will be held in Gurugram, India on 29-31 August 2018 The workshop on spoken language technologies for under- resourced languages is the sixth in a series of even-year SLTU workshops. Five previous workshops were successfully organized: SLTU'16 Yogyakarta (Indonesia), SLTU'14 in St. Petersburg (Russia), SLTU'12 in Cape Town (South Africa), SLTU'10 in Penang(Malaysia) and SLTU,08 in Hanoi (Vietnam). There are more than 6000 languages in the world and only few are well represented digitally. India alone, with a country of 780 spoken languages and 86 different scripts that reflect its incredible diversity, has lost around 250 languages in the last 50 years and many more are at the verge of getting extinct. A major focus of this workshop is on Indo-European and Sino-Tibetan languages, but study on other under resourced languages are also encouraged. The workshop is being planned as a satellite workshop to INTERSPEECH 2018.
03.07.2018 - 05.07.2018
Latin America and the Carribean / / Asunción
Asunción
On 3 July 2018, the International Seminar "Empowerment of speakers of the local language, communities and nations" was opened in Asunción, Paraguay. The opening session was attended by high-level representatives of the national and regional authorities, and UNESCO representative, who jointly acknowledged the importance of languages for creating truly inclusive societies for all citizens.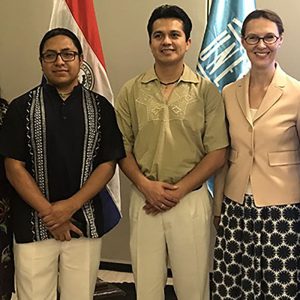 01.02.2019 - 28.02.2018
Europe and North America / / Oslo
Online
Online Wikipedia editing contest for Sami and Uralic languages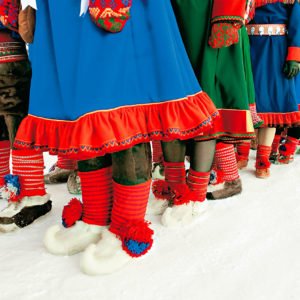 23.08.2017 - 23.08.2017
Europe and North America / / Stockholm
Stockholm University campus
This special session aims to accelerate the research activities for under-resourced languages, and to provide a forum for linguistic and speech technology researchers, as well as academic and industrial counterparts to share achievements and challenges in all areas related to natural language processing and spoken language processing of under-resourced languages, mainly used in South, Southeast and West Asia; North and Sub-Africa; North and Eastern Europe. Particularly, as Interspeech 2017 will be held in Sweden, we highly encourage any submissions on under-resourced languages from Nordic, Uralic, and Slavic regions.
Scroll