31.12.2019 - 31.12.2019
Europe and North America / / Lappeenranta
Strand, Lappeenranta, sali 2
This is the first time Disney dubbed one of their films into a Sami language. This is the result of a collaboration between the Sami Parliament on the Norwegian, Swedish and Finnish sides, the joint Sami organization Saami Council – and one of the world's largest media and entertainment companies: Walt Disney Animation Studios.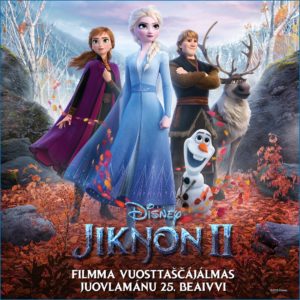 14.02.2019 - 31.12.2019
Europe and North America / / Eskasoni
Eskasoni Billboard
The showing of the 2019 International Year of Indigenous Languages will create awareness in our community about the year and may spark interests, in non speakers to start speaking the language.
01.01.2019 - 31.12.2019
Arab States / / Nyala
Linguistics Department at the Center for Darfur Heritage- University of Nyala
The project for documentation of Darfur's indigenous languages is an academic program aiming to record oral aspects of indigenous languages of the country for the future generation. The outcome of the project shall contribute to world memory of culture, science and education.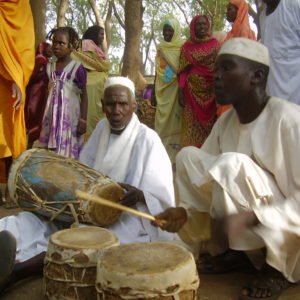 02.01.2019 - 31.12.2019
Global / / Tartu
https://www.google.com/maps/place/Estonian+National+Museum/@58.3952968,26.7420904,17z/data=!3m1!4b1!4m5!3m4!1s0x46eb371e0069d991:0x3b484674469f1cea!8m2!3d58.395294!4d26.744279
At The Language Brew, you can listen to and read Estonian. What makes the Estonian language special? What are the phonemes in this Finno-Ugric language and how do the vocal cords shape Estonian vowels? Estonia has historically been a linguistic patchwork quilt with over 100 dialects.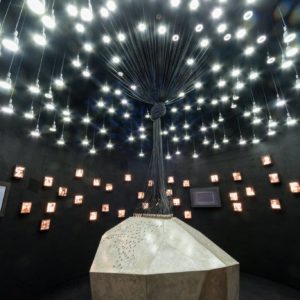 04.10.2019 - 31.12.2019
Latin America and the Carribean / / San Jose
Juan Santamaria International Airport
UNESCO San Jose, the Embassy of Spain in Costa Rica and the Cultural Center of Spain with the support of Veritas University will launch a photo exposition in the main terminal of the Juan Santamaría International Airport in Costa Rica to promote the preservation of the indigenous languages.
01.01.2019 - 31.12.2019
Asia and the Pacific / / Canberra (place of publication)
Canberra
Ngana nagi is a colourful and engaging children's book published in Kaurna language, which describes native animals and Indigenous life. 
27.10.2019 - 31.12.2019
Asia and the Pacific / / Norfolk Island
Norfolk Island Pier Store Museum
The Norfolk Island Museums currently have a Norf'k language display at the Pier Store Museum. This museum shares the story of the Mutiny on the Bounty; the Pitcairn story and the history of Norfolk from the arrival of the Pitcairners through to the modern day.
Scroll