01.03.2019 - 01.11.2019
Global / / Port Alberni
Ahtsik Native Art Gallery
About This Project First Nations Education Foundation, in recognition of the importance of Indigenous language and culture and the 2019 UN International Year of Indigenous Languages, has commissioned a Language Revitalization totem pole from renowned Nuu-chah-nulth carver, Tim Paul. "When we use our language," Tim Paul explains, "it is not just another way of saying something; the principles of our culture are embedded in the language and many words simply cannot be translated. It is only by understanding our language can we unlock the most important values, principles, and concepts of who we are." For more information about the Pole and language revitalization please visit: www.fnef.ca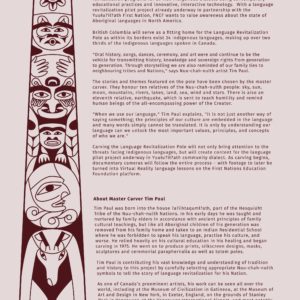 01.03.2019 - 01.03.2019
Africa / / Pietermaritzburg
University of Kwazulu-Natal
This event is to celebrate and create awareness in isiZulu. SADiLaR will be celebrating all of the 11 official languages of South Africa by dedicating each language to a certain month of the year. We aim to promote South African linguistic diversity and multilingualism as part of the United Nations' International Year of Indigenous Languages. SADiLaR has dedicated the month of February to celebrate isiZulu as an official language of South Africa.
01.03.2019 - 31.10.2019
Asia and the Pacific / / Nationwide
Held in schools, workplaces, libraries and businesses nationwide.
The Great Book Swap is a fantastic way to celebrate reading locally, and raise much-needed funds for remote communities. Schools, workplaces, libraries, universities, book clubs and all kinds of organisations can host one. The idea is to swap a favourite book in exchange for a gold coin donation. This year the Indigenous Literacy Foundation hope to engage 30,000 students across Australia to help us raise $300,000 to buy 30,000 new books for remote Indigenous communities.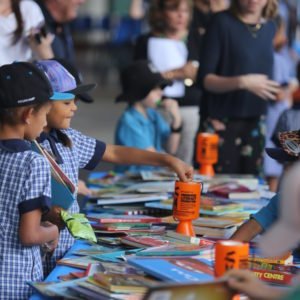 02.03.2019 - 03.03.2019
Europe and North America / / Dublin
Civic Theatre, Tallaght, Dublin 24
A festival to bring people together and celebrate linguistic diversity to mark International Mother Language Day and the 2019 Year of Indigenous Languages!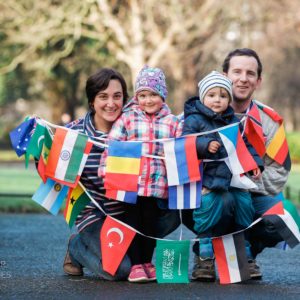 02.03.2019 - 04.02.2019
Global / / Duhok
Assyrian Aid Society Iraq with Assyrian Cultural Center
Assyrian Aid Society of Iraq with Assyrian Cultural Center in Duhok, Iraq, will hostel the event titled ( Language of the Indigenous Assyrians: Current Situation, Challenges and Strategies for Future Preservation ) which will be a one day Seminar, and will include discussion papers in the following subjects: 1: The importance of language for the ethnic identity of Assyrians as an indigenous people. 2: The history of Assyrian written and spoken dialect. 3: Advances in language development and education in Iran and Ottoman Turkey. 4: The experience and importance of Assyrian language teaching in Iraq, and 5: The language teaching experience in Syria and the role of technology and social media
06.03.2019 - 06.03.2019
Europe and North America / / Edinburgh
Institut Francais Ecosse
Launch of 'Un passe-temps pour l'été', a translation of 'Ath-Aithne' by Martin MacIntyre and the first French translation of a Scottish Gaelic work of fiction.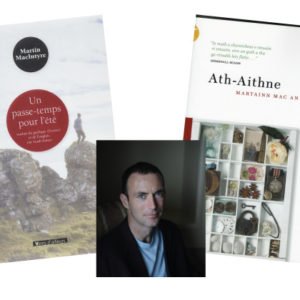 06.03.2019 - 08.03.2019
Asia and the Pacific / / George Town
Hikayat - 226 Lebuh Pantai
In March 2019, Commonwealth Writers – the cultural initiative of the Commonwealth Foundation – will convene a Translation Symposium in Penang, Malaysia, to investigate imbalances caused by the relative lack of literary translation in South and Southeast Asia. Taking place during the International Year of Indigenous Languages – a year in which Kuala Lumpur has been designated World Book Capital – this forum gathers translators, writers, experts, publishers and literary agents from Bangladesh, India, Sri Lanka, Malaysia, Pakistan, and Singapore to explore common issues and assess scope for collaboration and knowledge-sharing.
Scroll