04.07.2019 - 04.07.2019
Latin America and the Carribean / / Quito
CIESPAL, Av. Diego de Almagro N32-133 y Andrade Marín
The IV Conferences of Communitary Communication organized by CORAPE in defense of life of the indigenous languages aim to encourage a space for the reflection, dialogue, interaction and training for community communicators, popular communicators, organizations, civil society and media. On this occation the event will focus on the objective of sensitizing public opinion on the […]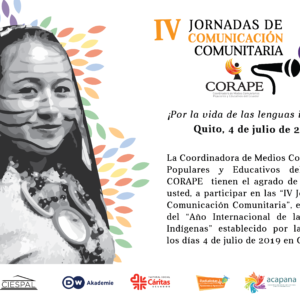 04.07.2019 - 07.07.2019
Europe and North America / / Bautzen
02625 Bautzen/Budyšin | 03185 Drachhausen/Hochoza | 01920 Crostwitz/Chrósćicy
Did you ever visit the smallest Slavic nation – the Sorbs? The Sorbs settled in the 6th century in the eastern part of Saxony, where the Sorbian language, culture and traditional costumes are still present. A good opportunity to get to know the Sorbs is the 11th Folklore festival "Lusatia" – which is organized by […]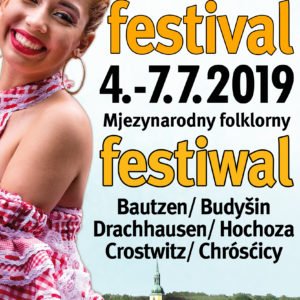 04.07.2019 - 04.07.2019
Europe and North America / / Dortmund
near TU Dortmund library
Within the context of this year's Sommerfest at TU Dortmund (4th of July 2019) the university library invites native and heritage speakers of indigenous languages and rare dialects to tell or sign stories and subsequently explain their significance and meaning to the audience in German or English.Through academic posters and language activities the researchers will engage both the students and staff of TU Dortmund University and visitors.
07.07.2019 - 12.07.2019
Europe and North America / / Isle of South Uist
Sgoil Dhalabroig
A summer school of Scottish Gaelic language, music and dance in the traditional heartland community of South Uist.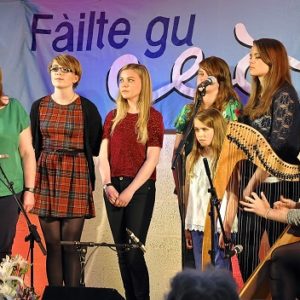 08.07.2019 - 19.07.2019
Asia and the Pacific / / Darwin
Charles Darwin University, Darwin, NT, Australia
Intensive courses in Australian Indigenous languages and linguistics in Australia's tropical north. July 8-19, 2019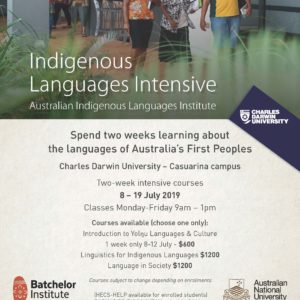 11.07.2019 - 14.07.2019
Europe and North America / / Zirc
8420 Zirc, Rákóczi tér 10. Hungary
The first Reguly Festival is a cultural and scientific-educational event which is going to be held between 11.07-14.07.2019 in Zirc, Hungary. The multi-purpose festival remembers Antal Reguly's lifework, connects the visitors to the culture of peoples who speak Finno-Ugric languages and with its special programmes based on the Finno-Ugric languages joins to the 2019 International […]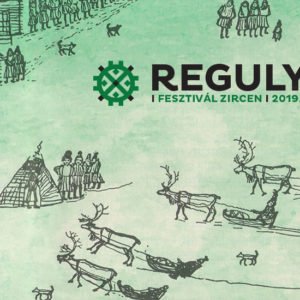 12.07.2019 - 20.07.2019
Europe and North America / / Nitra
Stredná odborná škola veterinárna Drážovská 14, Nitra, Slovakia
Esperanto Summer School is the world's biggest event of its kind where you have the opportunity to learn the most-known politically neutral language in the world in the company of 200+ multicultural enthousiasts from more than 20 countries. Special focus of this year's edition will be on indigenous languages! The organisers will provide space for crash-courses and lectures on the topic of their preservation, support as well as promotion of indigenous cultures.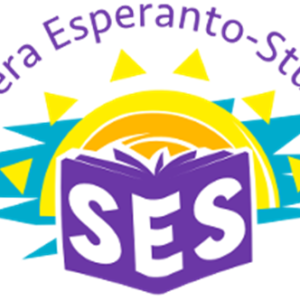 Scroll