20.06.2019 - 23.06.2019
Global / / Constanta
ibis Hotel
This year, the Annual Kurultai of the Endangered Cultural Heritage – AKECH 2019 is focusing on papers that examine aspects of "Indigenous People: Stories, Cultures, Languages."
20.06.2019 - 23.06.2019
Global / / Constanta
Constanta County Library Ioan N. Roman
The 2nd Annual Lecture on Exile in Comparative Literature and the Arts – ALECLA 2019 focuses on "Indigenous Languages and Literature."
21.06.2019 - 19.07.2019
Europe and North America / / Davis
University of California, Davis
The 2019 LSA Institute at the University of California, Davis will offer several courses and events, including lectures, workshops & symposia, and social gatherings, that bring indigenous and endangered languages, and scholars working on these issues, to the forefront.
07.07.2019 - 12.07.2019
Europe and North America / / Isle of South Uist
Sgoil Dhalabroig
A summer school of Scottish Gaelic language, music and dance in the traditional heartland community of South Uist.
15.07.2019 - 19.07.2019
Europe and North America / / Oxford, OH; Eugene, OR
Myaamia Center, Miami University; Northwest Indian Language Institute, University of Oregon
The new National BoL 2.0 is designed to build capacity around advanced archives-based research for revitalization. National BoL 2.0 offers training in the management of digital archival collections and advanced linguistic analysis of data for language revitalization to community researchers who already possess archival materials.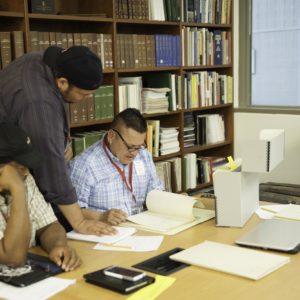 19.08.2019 - 22.08.2019
Global / / Darwin
Darwin Convention Centre
PULiiMA Indigenous Language and Technology Conference is a biennial event aimed at bringing people together from all over Australia and internationally to explore pioneering project ideas and exciting products and equipment that can be used in community based Indigenous languages projects. The Conference allows people to network with an inspirational group of people who all share a common ambition of conserving and celebrating the languages of your country.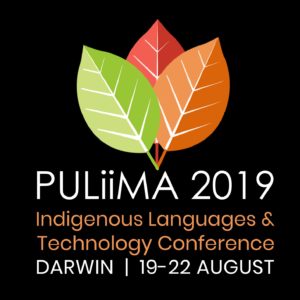 01.10.2019 - 04.10.2019
Latin America and the Carribean / / Brasília
Universidade de Brasília Campos Darcy ribeiro
The mission of the Second International Conference on Revitalization of Indigenous and Minoritized Languages (2017) is to bring together instructors, practitioners, activists, Indigenous leaders, scholars and learners who speak and study these languages. This international conference includes research, pedagogy and practice about the diverse languages and cultures of Indigenous and minoritized populations worldwide. The conference engages participants in a global dialogue and also serves as a forum for networking and exchanging ideas, experiences and research on language revitalization issues from interdisciplinary perspectives. In other words, its mission is to exchange different ideas and experiences that will transcend the academy walls and find space in the larger world community by giving all the participants an opening to share their multiple ways of being, seeing, knowing and learning.
Scroll