23.03.2019 - 23.04.2019
Asia and the Pacific / / Malaybalay
Malaybalay City Bukidnon
The word "Kaamulan" comes from the Binukid word "amul" which literally means "to gather". It is a festival celebrated annually by the Bukidnon people. During the festival, the seven tribes in Bukidnon namely the Bukidnon, Talaandig, Tigwahanon, Manobo, Umayamnon, Matigsalog and Higaonon are gathered to celebrate diversity, culture, pride and unity. Each tribe showcase their […]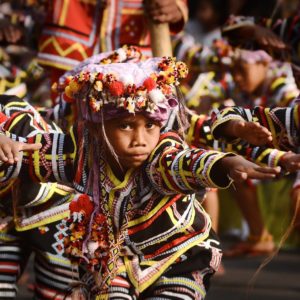 22.04.2019 - 22.04.2019
Europe and North America / / New York
405 E 42nd Street New York, NY 10017
The 18th Session of the United Nations Permanent Forum on Indigenous Issues (UNPFII) is taking place from 22 April – 3 May 2019 at the United Nations Headquarters in New York, USA. The theme is  "Traditional knowledge: Generation, transmission and protection". The AFN will host a side event to celebrate and promote Indigenous Languages revitalization.
12.04.2019 - 22.04.2019
Asia and the Pacific / / Goolwa
Multiple venues along the Murray River system
Ringbalin – Dancing The River brings together the language groups of the Murray-Darling Basin to celebrate their river cultures and languages with ceremony and song. ​ Indigenous dancers from Walgett, Bourke, Orange, Mildura, and the Coorong travelled down the length of the Murray-Darling river system, sharing their cultures and languages with communities and performing at a large public event at Goolwa where a ceremony to heal the rivers was held on Sunday 2nd April 2017. ​ In 2019 Ringbalin will travel the length of the Murray River, from the source in the Snowy Mountains and finish on Easter Sunday 21st April at the Murray mouth in Goolwa.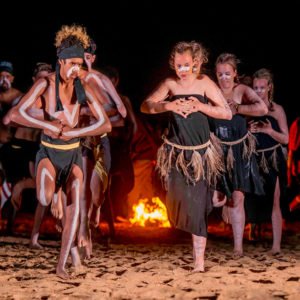 18.04.2019 - 20.04.2019
Arab States / / Nyala
International Convention Hall at Mosei Campus-University of Nyala
The Symposium on Documentation of Darfur Indigenous Languages shall address and investigate current status of indigenous language use and how researches deal with the issues of minority languages, extinct languages, language and diversity and live languages still used in Darfur since this country had been an independent kingdom from immemorial times to A.D. 1916. Furthermore, the timing of the Symposium will coincide with the UNESCO World Heritage Day that the Center for Darfur Heritage used to celebrate every year for raising awareness of the importance of local languages as national cultural aspects.
05.04.2019 - 19.04.2019
Global / / Kazan
Secondary school 23
The Russian Literature contest "My native language is my treasure" was held among the students of the Associated Schools of UNESCO. It was aimed at preserving indigenous languages and keeping our cultural identity. Our event gave the younger generation a chance to show their poetry skills in three languages: Russian, English and Tatar.
17.04.2019 - 19.04.2019
Latin America and the Carribean / / Tepoztlán, Morelos
Tepoztlán, Morelos.
El festival tiene como ejes creativos: la diversidad musical, la poesía bilingüe en lenguas originarias y la ilustración independiente. Girando en torno a compartir experiencias, herramientas y conocimientos ecológicos, para brindar un evento amigable con el medio ambiente. El ritual tendrá lugar de realización los días miércoles 17, jueves 18 y viernes 19 de abril, […]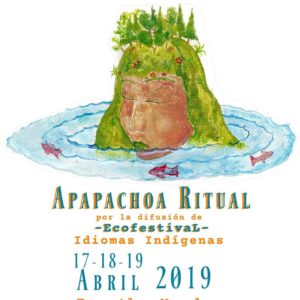 18.04.2019 - 18.04.2019
Europe and North America / / Los Gatos
Netflix HQ
IMUG events are held monthly in Silicon Valley. The International Multilingual User Group has been a forum for GILT* professionals and language technology users since 1987. Translation Commons is announcing IYIL 2019 and mobilizing volunteers to join the initiative.
Scroll