11.07.2019 - 14.07.2019
Europe and North America / / Zirc
8420 Zirc, Rákóczi tér 10. Hungary
The first Reguly Festival is a cultural and scientific-educational event which is going to be held between 11.07-14.07.2019 in Zirc, Hungary. The multi-purpose festival remembers Antal Reguly's lifework, connects the visitors to the culture of peoples who speak Finno-Ugric languages and with its special programmes based on the Finno-Ugric languages joins to the 2019 International […]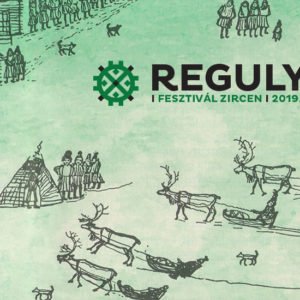 01.07.2019 - 12.07.2019
Global / / Chapel Hill
UNC Chapel Hill Global Education Center
The Summer School, "Indigenous and Minority Languages: Living History and Opportunities for the Future" is organized in collaboration with the Americas Research Network (ARENET), the Institute for the Study of the Americas of the University of North Carolina at Chapel Hill, Center for Research and Practice in Cultural Continuity at the University of Warsaw "Faculty of Artes Liberales", the Council of American Overseas Research Centers, and the Smithsonian Institution. The summer school will take place at the UNC Chapel Hill Global Education Center July 1-12, 2019. An integral part of the workshop includes a two-day visit to the Cherokee Eastern Band Indian Community July 6-7, 2019.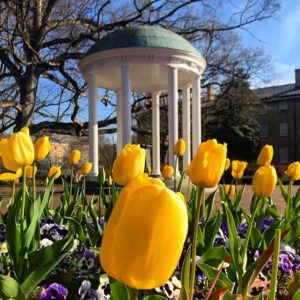 04.07.2019 - 12.07.2019
Asia and the Pacific / / Melbourne
Blakdot Gallery- 33 Saxon Street Brunswick 3056
The 'Wurrung', 'Our Languages.  Our Law' exhibition, is a celebration of the Victorian Aborignal Corporation for Languages 25 year journey with Aboriginal communities. The exhibition is in partnership with the 2019 National Aboriginal and Torres Strait Islander (NAIDOC) Week, 'Voicing Treaty Truth', and is conjunction with the UNESCO 2019 Year of Indigenous Languages Through living […]
12.07.2019 - 12.07.2019
Europe and North America / / Fairbanks
Morris Thompson Cultural and Visitors Center
An inter-generational Denaakk'e language learning activity  for children accompanied by a caregiver.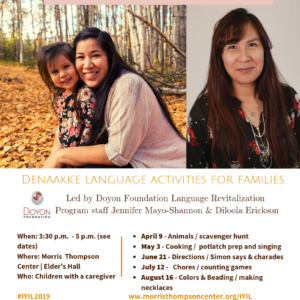 07.07.2019 - 12.07.2019
Europe and North America / / Isle of South Uist
Sgoil Dhalabroig
A summer school of Scottish Gaelic language, music and dance in the traditional heartland community of South Uist.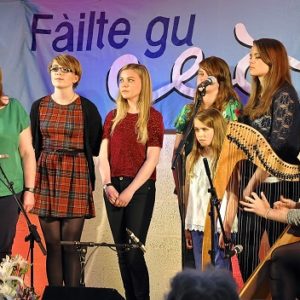 09.07.2019 - 09.07.2019
Asia and the Pacific / / Honolulu, HI
Hawai'i Convention Center
We will convene the first-ever Hawaiian Language panel at the Hawaiʻi Conservation Conference to celebrate our ancestral language and culture, to demonstrate their important role in natural resource management, and to situate ancestral teachings in present-day local biodiversity conservation contexts. 
04.07.2019 - 07.07.2019
Europe and North America / / Bautzen
02625 Bautzen/Budyšin | 03185 Drachhausen/Hochoza | 01920 Crostwitz/Chrósćicy
Did you ever visit the smallest Slavic nation – the Sorbs? The Sorbs settled in the 6th century in the eastern part of Saxony, where the Sorbian language, culture and traditional costumes are still present. A good opportunity to get to know the Sorbs is the 11th Folklore festival "Lusatia" – which is organized by […]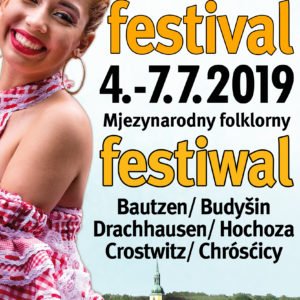 Scroll