08.10.2019 - 10.10.2019
Global / / Temecula
Pechanga Resort & Casino
Now in their 12th year, the International Conferences of Indigenous Archives, Libraries, and Museums provide culturally relevant training and networking opportunities for indigenous cultural institutions.  In 2019, the conference will focus on how archives, libraries, and museums can support indigenous languages.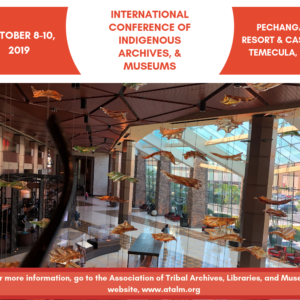 10.10.2019 - 10.10.2019
Europe and North America / / Oslo
The National Library, Henrik Ibsens gate 110, Oslo, Norway
Event invitation in Norwegian: https://www.forskningsdagene.no/arrangementer/t-5088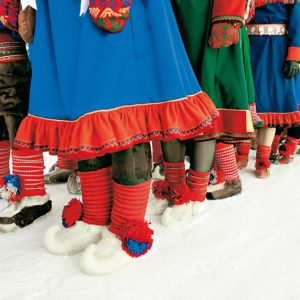 10.10.2019 - 10.10.2019
Europe and North America / / Glasgow
University of Glasgow, Talla Cheilbhinn | Kelvin Hall
Fhad 's a tha Baile-mòr Ghlaschu ag ullachadh airson aoigheachd a thoirt don Mhòd Nàiseanta Rìoghail, tha Oilthigh Ghlaschu a' nasgadh le comataidh eagrachaidh na fèise 2019 gus seiminear aon-latha a chur air bhonn, a tha ag amas air conaltradh nàiseanta a thòiseachadh mu Ghàidhlig san àm ri teachd ann an aois a tha a' sìor fhàs cruinneil agus didseatach. Is e prìomh chuspair an tachartais: Gabhail ri Atharrachadh: Cumadh Àm Teachdail don Ghàidhlig ann an Aois Chruinneil is Dhidseatach **************************************************************** As the City of Glasgow prepares to host the Royal National Mòd, the University of Glasgow is joining forces with the festival's 2019 organising committee to host a one-day seminar event, which aims to start a national conversation on the future of Gaelic in an increasingly global and digital age. The central theme of the event is: Embracing Change: Shaping a Future for Gaelic in a Global & Digital Age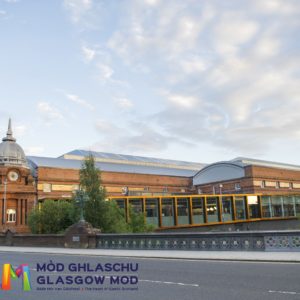 10.10.2019 - 10.10.2019
Europe and North America / / New York City
The Center for Fiction
Celebrate Mexico Now Festival has partnered with the Center for Fiction for a screening and panel discussion on the importance and challenges of translating indigenous languages. The conversation will include the screening of 68 Voices, 68 Hearts, a series of animated short films that retell Mexican indigenous stories in their native tongues. This panel will feature filmmaker and creator of 68 Voices, 68 Hearts Gabriela Badillo; Américo Mendoza-Mori, Quechua and Spanish professor at the University of Pennsylvania; and Mirian Masaquiza, Social Affairs Officer at the Indigenous Peoples and Development Branch of the UN's Department of Economic and Social Affairs.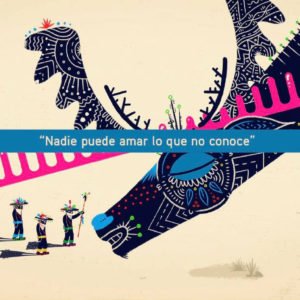 09.10.2019 - 09.10.2019
Latin America and the Carribean / / Berlin
Ibero-Amerikanisches Institut
Se estima que mundialmente miles de lenguas están en peligro de desaparición. En ocasión del Año Internacional de las Lenguas Indígenas de la UNESCO queremos analizar la situación actual de las lenguas indígenas amenazadas en América Latina. ¿Qué iniciativas existen y cuáles serían las estrategias para su protección y fortalecimiento? Sobre estas preguntas discuten S.E. José Francisco Calí Tzay (Embajador de la República de Guatemala) y Dr. Frank Seifart (Leibniz-Zentrum Allgemeine Sprachwissenschaft, Berlin; Gesellschaft für bedrohte Sprachen, Köln). Moderación: Dr. Barbara Göbel (IAI)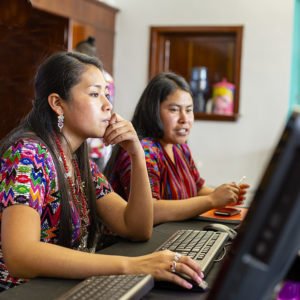 09.10.2019 - 09.10.2019
Europe and North America / / Brussels
Belgium/Brussels/Université libre de Bruxelles, 42 avenue F.D. Roosevelt, Auditoire R42.5.503
Comment imaginer et supporter les langues autochtones? Cette Tribune de Friederike Lüpke, professeure en african studies, propose la notion de plurilinguisme créatif en offrant des exemples des pratiques langagières adaptatives et résilientes.
08.10.2019 - 08.10.2019
Europe and North America / / Paris
Centre culturel canadien
Pour la 10ème édition du festival Ciné Alter'Natif, dédié au cinéma autochtone, le Centre culturel canadien ouvre le festival avec la projection de Sgaawaay K'uuna, réalisé en haïda, une langue dont seuls 20 locuteurs étaient encore vivants au Canada en 2018. Au XIXème siècle, sur l'île reculée de Haida Gwaii, deux familles sont réunies pour […]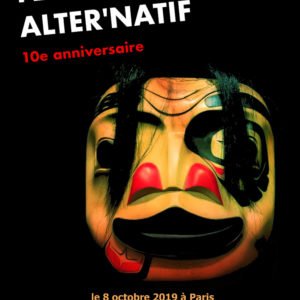 Scroll