09.08.2019 - 09.08.2019
Asia and the Pacific / / Bangkok
112 Moo 1, T. Sanpranate, A. San Sai, Chiang Mai, Thailand
In collaboration with the Asia Indigenous People's Pact (AIPP) and UNDP, UNESCO Bangkok Office launched an indigenous youth platform. This activity is organized within the framework of the International Day of  the World's Indigenous Peoples on 9 August 2019. Moving forward and enabling young people to speak with their own identity and voice is critical […]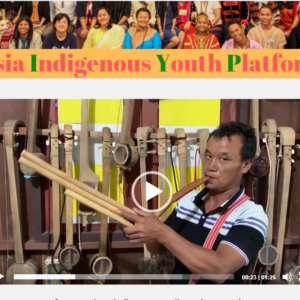 08.08.2019 - 09.08.2019
Latin America and the Carribean / / Manaus
Manaus
This Seminar aims to identify ways to strengthen water governance and management based on indigenous perspectives and knowledge. Since 2019 is the International Year of Indigenous Languages, it is especially appropriate to place emphasis on the indigenous perspective to inform and reflect on integrated Water Resrouces Management (IWRM) in the region. Water is ubiquitous in […]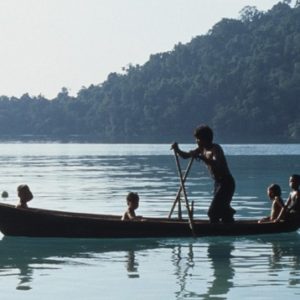 01.01.2019 - 09.08.2019
Europe and North America / / Petrozavodsk
Association of Ethnocultural Centers and Heritage Organizations ECHO
The Online Publication of Finno-Ugric Language Activism Case Studies includes 22 case studies from Finno-Ugric regions of Russia, Estonia and Latvia. Case studies represent a wide range of community-based language initiatives: language nests, social media initiatives, innovative language learning aids for children, promoting indigenous languages through arts (including cinematography and comics) and much more. The materials published herein are intended to build awareness of best grassroot practices applied by Finno-Ugric language activists. Publication is available at www.sana2019.ee
07.08.2019 - 09.08.2019
Latin America and the Carribean / / Foz do Iguaçu-PR
UNIOESTE - Universidade Estadual do Oeste do Paraná
GT14 – AGRICULTURA, SABERES E LÍNGUAS INDÍGENAS Ementa: O debate e o aprofundamento das discussões sobre o modo de vida, os saberes e línguas das sociedades indígenas brasileiras sempre tiveram um espaço importante nos debates acadêmicos especialmente para aqueles/as pesquisadores/as que trabalham com a temática mais ampla de diversidade. No Brasil existem cerca de 300 sociedades indígenas falantes de mais de 240 línguas diferentes, toda essa diversidade expressa uma riqueza sem igual que vem sendo estudada por uma variedade grande de programas de pesquisa espalhados por todo o território nacional. Conhecer o atual estado das pesquisas e os principais recortes teóricos que orientam esses estudos é de extrema importância para quem estuda a temática indígena em todas as suas dimensões. Por outro lado, promover um espaço de debates sobre a diversidade desses modos de vida tão diversos é central para que se possa refletir sobre novas possibilidades para construção de alternativas aos modelos de desenvolvimento social e econômico, tão predatórios, produzidos no interior das sociedades ocidentais. Debates sobre categorias como Bem Viver indígena, o uso de recursos naturais, territorialidade, serão muito bem-vindos ao GT.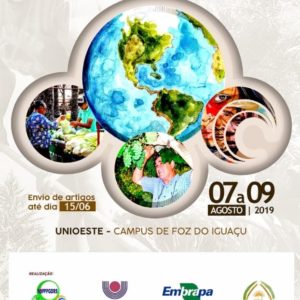 05.08.2019 - 09.08.2019
Europe and North America / / Washington
Organización de los Estados Americanos
The Organization of American States (OAS) will celebrate from August 5 to 9 the Inter-American Week for #IndigenousPeoples. This year, the week will be under the theme "Indigenous Languages of the Americas" and will host events about cultural diversity, traditions, languages, and contributions of indigenous peoples of the region. ——— La Organización de los Estados Americanos […]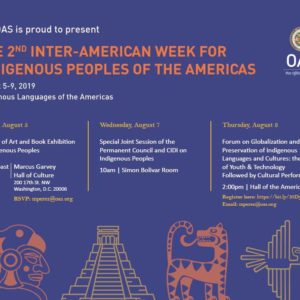 01.08.2019 - 08.08.2019
Europe and North America / / Cava de' Tirreni
Piazza Vittorio Emanuele III
The Festival delle Torri is an international music, dance, art and folklore festival that promotes cultural diversity in all its forms. At 2019 Festival will take part groups from Bolivia, Kamchatka (Russia), Polinesia, Poland and Italy.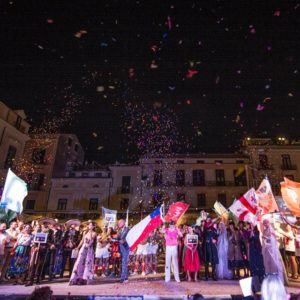 08.08.2019 - 08.08.2019
Europe and North America / / Cardiff
Chapter Arts Centre
A struggling street photographer in Mumbai, pressured to marry by his grandmother, convinces a shy stranger to pose as his fiancée. The pair develop a connection that transforms them in ways they could not expect.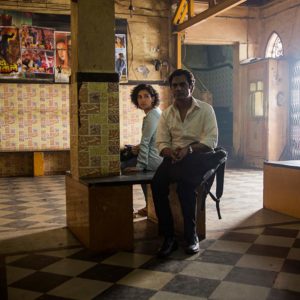 Scroll