15.03.2019 - 15.03.2019
Global / / Boulder, Colorado
University of Colorado Law School, Wittemyer Courtroom
Panel will explore the global efforts to protect indigenous languages, promote their continuity, and support their flourishing. Panelists are renowned global experts in indigenous languages, linguistics, human rights law, cultural expression, and the rights of indigenous peoples.
26.02.2019 - 15.03.2019
Asia and the Pacific / / Malaybalay City
Bukidnon State University
This article may help promote and patronize the indigenous heritage of an individual
12.03.2019 - 14.03.2019
Global / / Honolulu
Kapi'olani Community College
31st Annual International Festival at Kapi'olani Community College. Every year in March, our campus holds an International Festival to highlight our many programs that emphasize Hawai'i, Asia and the Pacific, as well as other countries and cultures. This year, our events include several films and lectures on indigenous language documentation and endangerment, including our host culture and language, Hawaiian.
14.03.2019 - 14.03.2019
Africa / / Potchefstroom
University of the Free State
The aim is to celebrate and create awareness for Sesotho and SADiLaR is planning on celebrating all the 11 official languages of South Africa by assigning each language to a certain month of the year. As a result, March is dedicated to celebrating Sesotho with the aim of creating awareness, research and development of this language through the use of language resources.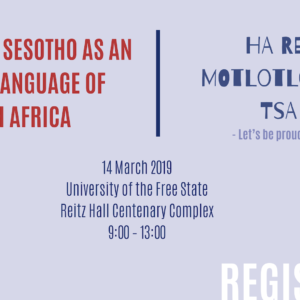 12.03.2019 - 12.03.2019
Europe and North America / / Kalkanli
Middle East Technical University, Northern Cyprus Campus
This documentary series examines what is lost when a language dies, as well as language revitalization efforts in different countries around the world.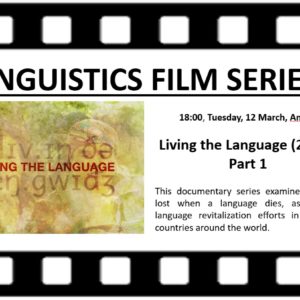 07.03.2019 - 10.03.2019
Europe and North America / / Traverse City
West Bay Beach Holiday Inn Resort
For over 40 years Michigan Indian Education Council has been holding our annual conference. This year we are supporting balance through four directions teachings, focusing on Air and languages as the breath of life. Attendees are students and adults from across Michigan.
09.03.2019 - 10.03.2019
Europe and North America / / Toronto
University of Toronto (St George)
The 12th annual Toronto Undergraduate Linguistics Conference (TULCON) will be held on March 8-10th 2019 at the University of Toronto (St George). This is the longest consecutively-running undergraduate linguistics conference in North America, organised by and for undergraduate students.Through our keynote talks on Canadian, Brazilian and Australian indigenous languages, as well as our undergraduate presentations, we hope to highlight the importance and significance of studying underrepresented and minority languages.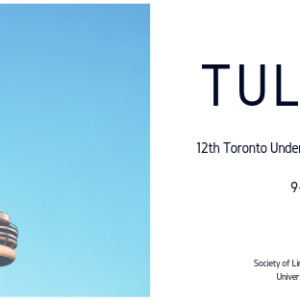 Scroll