14.03.2019 - 14.03.2019
Africa / / Potchefstroom
University of the Free State
The aim is to celebrate and create awareness for Sesotho and SADiLaR is planning on celebrating all the 11 official languages of South Africa by assigning each language to a certain month of the year. As a result, March is dedicated to celebrating Sesotho with the aim of creating awareness, research and development of this language through the use of language resources.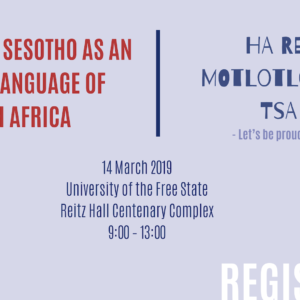 15.03.2019 - 15.03.2019
Global / / Boulder, Colorado
University of Colorado Law School, Wittemyer Courtroom
Panel will explore the global efforts to protect indigenous languages, promote their continuity, and support their flourishing. Panelists are renowned global experts in indigenous languages, linguistics, human rights law, cultural expression, and the rights of indigenous peoples.
29.03.2019 - 30.03.2019
Global / / Panama City
Panama Miramar Hotel
Celebrating its 35th anniversary, The Panamanian Association of Translators and Interpreters (APTI) hosts its Third International Congress on 29 and 30 March 2019 in Panama City. Indigenous languages will be the main focus of the Congress, in honour of 2019 the UN International Year of Indigenous Languages, along with topics of interest to translators, interpreters and terminologists. More than 200 national and international participants from the world of translation and interpretation, linguistics, and the language industry are expected to participate in the event. For more information, please visit APTI website:  http://aptipanama.net,  www.apticiti2019.com  https://www.facebook.com/APTI.PMA    Send questions or proposals to: info@aptipanama.net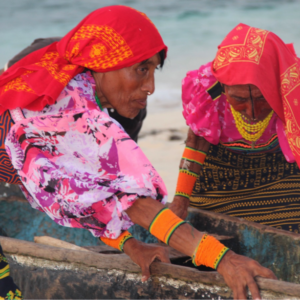 04.04.2019 - 06.04.2019
Europe and North America / / Moscow
Institute of Linguistics, Russian Academy of Sciences
2019 has been announced by the United Nations as The Year of Indigenous Languages. In this context, Institute of Linguistics of the Russian Academy of Sciences (Moscow) is organizing an international conference "Linguistic Forum 2019: Indigenous languages of Russia and beyond", to be held on April 4-6, 2019, in Moscow, Russia. The conference is organized in partnership with CIPL – Comité International Permanent des Linguistes / Permanent International Committee of Linguists.
12.04.2019 - 22.04.2019
Global / / Jordão
Boa Vista Village, Kaxinawá do Rio Jordão Indigenous Reserve, Amazon Rainforest
The 3rd Huni Kuin Gathering will bring Indigenous and non-Indigenous Peoples deep into the heart of the Amazon to the world of the Huni Kuin tribe. In the last years, we had the honor of receiving about 300 indigenous people from different Huni Kuin villages, as well as national and foreign visitors. For the Huni Kuin people, a […]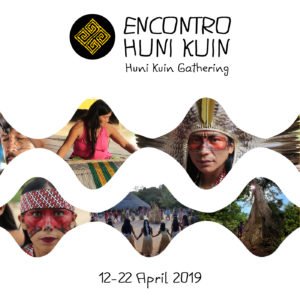 13.04.2019 - 13.04.2019
Europe and North America / / Moscow
RUDN University
Round table "Indigenous Peoples and International Law" in framework of the XVII Blischenko Congress
18.04.2019 - 20.04.2019
Arab States / / Nyala
International Convention Hall at Mosei Campus-University of Nyala
The Symposium on Documentation of Darfur Indigenous Languages shall address and investigate current status of indigenous language use and how researches deal with the issues of minority languages, extinct languages, language and diversity and live languages still used in Darfur since this country had been an independent kingdom from immemorial times to A.D. 1916. Furthermore, the timing of the Symposium will coincide with the UNESCO World Heritage Day that the Center for Darfur Heritage used to celebrate every year for raising awareness of the importance of local languages as national cultural aspects.
Scroll