23.02.2019 - 23.02.2019
Latin America and the Carribean / / Ciudad Juárez, Chihuahua.
Parque Central Hermanos Escobar
Día Internacional de la Lengua MaternaEsta celebración se llevará acabo en Ciudad Juárez Chihuahua, el día 23 de febrero, en punto de la 1:30 pm. Dicho evento esta organizado por la Secretaría de Cultura del Estado de Chihuahua, por medio del Departamento de Culturas Étnicas y Diversidad, en coordinación con COEPI, EAHNM y el H. Congreso del Estado.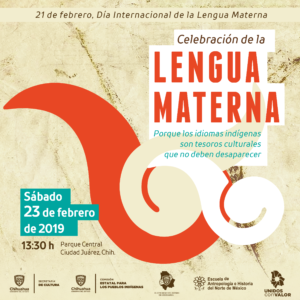 23.02.2019 - 17.03.2019
Europe and North America / / Narva
NART- Narva Art Residency
Documentary photo series "Woman" represents Finno-Ugric women in their national clothes who are based in Estonia. These women are proud of their behaviour and traditions and they are inheriting it to the next generations. Series represents communities such as: Estonians, Erzyans, Izhorians, Livonians, Maris, Mokshans, Setos, Udmurts. The artist have asked from each participant what does it mean to be a woman? Different answers will echo around the exhibition space, and can also be read from the "red book".Finno-Ugric are people who speak Finno-Ugric languages. Regardless the similarities of languages, it is not so easy to understand each other. Similar structure of the languages have brought a common thinking and several parallels in national cultures. For example Finno-Ugrian sees a surrounding still and living nature as a partner. Among Finno-Ugric communities woman has been a carrier of traditions. In our rapidly changing world simple Finno-Ugric woman have become a rare find and therefore deserves a place in a "red book".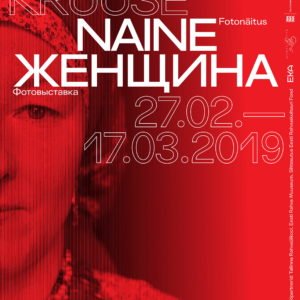 24.02.2019 - 24.02.2019
Global / / New York City
University Settlement (184 Eldridge St, New York, New York 10002)
Celebrate International Mother Language Day by joining the Endangered Language Alliance at University Settlement on Manhattan's Lower East Side for a no-holds-barred language marathon, featuring speakers of languages of over a dozen languages originally from Pakistan, Mexico, Indonesia, and elsewhere, all now spoken in NYC. The stage is also open to anyone and everyone who […]
25.02.2019 - 28.01.2019
Europe and North America / / Y Bala
Gwersyll yr Urdd Glan-llyn, Gwersyll Yr Urdd Glan-llyn, Llanuwchllyn, Bala
Gwerin Gwallgo is a high-energy four-day residential event for young people between 11 and 18 years of age. It takes place at Glanllyn, the Urdd Residential Centre in Bala. We offer places to approximately 40 young people.Structure of the course There are instrumental, vocal and clog dancing lessons during the day, followed by informal sessions, concerts, get-togethers, twmpathau and more in the evenings, with opportunities for the young people to take part in some of the fun outdoor activities which Glan-llyn has to offer, too. Towards the end of the course, there is also a chance to perform.Instrumental workshops Players need to have their own instrument, and be able to play at least to a basic standard. Instrumentalists are asked to tell us on the enrolment form their approximate level of experience, from the following options: Relative Beginner: has basic command of instrument; can play easy scales and a few simple tunes Intermediate: a player of increasing assurance with a reasonable familiarity with different tune types Advanced: a confident player with a significant amount of performance experience. Ability to read music is not a requirement, nor is previous experience of folk music, though participants must be aware that most of the workshops will be taught by ear.Song Workshops These are open to everyone from beginners to experienced participants. No previous experience of folk singing is needed.Dance workshops This year there will be two clog dance classes; an intermediate and an advanced class. Previous clog dancing experience is therefore required.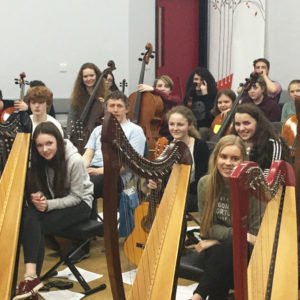 26.02.2019 - 15.03.2019
Asia and the Pacific / / Malaybalay City
Bukidnon State University
This article may help promote and patronize the indigenous heritage of an individual
26.02.2019 - 26.02.2019
Asia and the Pacific / / La Trinidad
Benguet National High School
A training-workshop on Philippine indigenous culture & languages.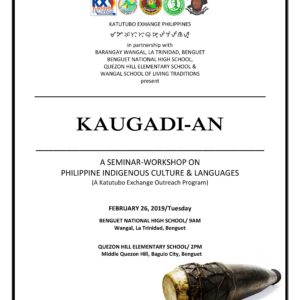 26.02.2019 - 26.02.2019
Asia and the Pacific / / Malaybalay City
DXBU Bukidnon State University
In this event, I had the honor of inviting a Dean from the College of Arts and Sciences to talk about her research paper which tackled language death/language loss. It was here I was able to interview her and help educate the Indigenous listeners to the gravity of the situation on how they are starting […]
Scroll