09.10.2019 - 10.10.2019
Europe and North America / / Inari
Sámi Cultural Centre Sajos
Sámi Parliaments of Norway, Sweden and Finland arrange a joint language seminar for interpreters, translators and other language workers.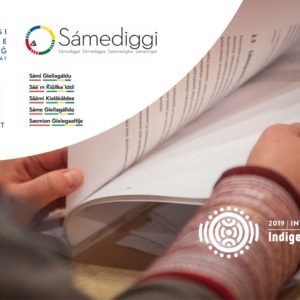 10.10.2019 - 10.10.2019
Europe and North America / / Oslo
The National Library, Henrik Ibsens gate 110, Oslo, Norway
Event invitation in Norwegian: https://www.forskningsdagene.no/arrangementer/t-5088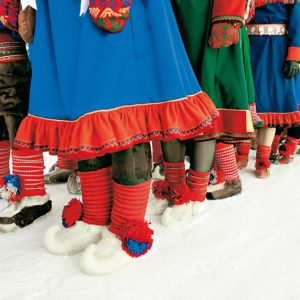 08.10.2019 - 10.10.2019
Global / / Temecula
Pechanga Resort & Casino
Now in their 12th year, the International Conferences of Indigenous Archives, Libraries, and Museums provide culturally relevant training and networking opportunities for indigenous cultural institutions.  In 2019, the conference will focus on how archives, libraries, and museums can support indigenous languages.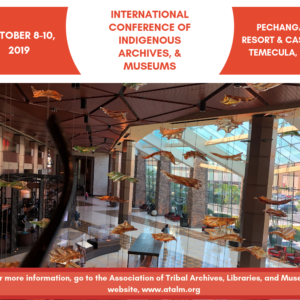 26.08.2019 - 10.10.2019
Global / / Warsaw
Warsaw, Kinoteka
We are pleased to invite you to take part in the photo contest "in our own words" organized as part of the RISE COLING research project. Entries should represent minority,  indigenous or endangered languages. We especially encourage young members of local communities to share their passion for language and culture and express their emotions through photography.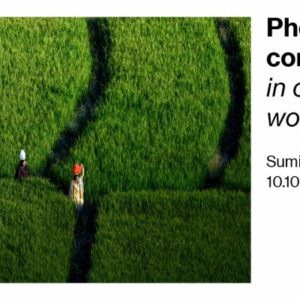 10.10.2019 - 10.10.2019
Europe and North America / / Glasgow
University of Glasgow, Talla Cheilbhinn | Kelvin Hall
Fhad 's a tha Baile-mòr Ghlaschu ag ullachadh airson aoigheachd a thoirt don Mhòd Nàiseanta Rìoghail, tha Oilthigh Ghlaschu a' nasgadh le comataidh eagrachaidh na fèise 2019 gus seiminear aon-latha a chur air bhonn, a tha ag amas air conaltradh nàiseanta a thòiseachadh mu Ghàidhlig san àm ri teachd ann an aois a tha a' sìor fhàs cruinneil agus didseatach. Is e prìomh chuspair an tachartais: Gabhail ri Atharrachadh: Cumadh Àm Teachdail don Ghàidhlig ann an Aois Chruinneil is Dhidseatach **************************************************************** As the City of Glasgow prepares to host the Royal National Mòd, the University of Glasgow is joining forces with the festival's 2019 organising committee to host a one-day seminar event, which aims to start a national conversation on the future of Gaelic in an increasingly global and digital age. The central theme of the event is: Embracing Change: Shaping a Future for Gaelic in a Global & Digital Age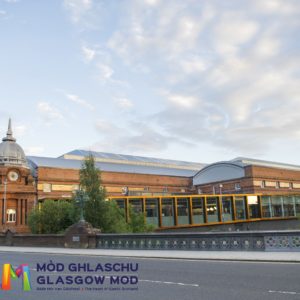 10.10.2019 - 10.10.2019
Europe and North America / / New York City
The Center for Fiction
Celebrate Mexico Now Festival has partnered with the Center for Fiction for a screening and panel discussion on the importance and challenges of translating indigenous languages. The conversation will include the screening of 68 Voices, 68 Hearts, a series of animated short films that retell Mexican indigenous stories in their native tongues. This panel will feature filmmaker and creator of 68 Voices, 68 Hearts Gabriela Badillo; Américo Mendoza-Mori, Quechua and Spanish professor at the University of Pennsylvania; and Mirian Masaquiza, Social Affairs Officer at the Indigenous Peoples and Development Branch of the UN's Department of Economic and Social Affairs.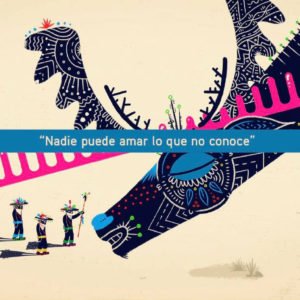 10.10.2019 - 10.10.2019
Latin America and the Carribean / / San Salvador
Alameda Juan Pablo II, San Salvador, El Salvador
A talk of visiting professor who has done research on teaching training methodologies for nahuatl native speakers working on revitalization project in El Salvador. Besides, we are planning to have a field trip to have an in site visit and have our students experience, first hand, the efforts being carried out in Santo Domingo de Guzman, a Nahuat speaking community.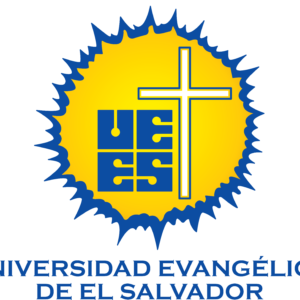 Scroll