02.03.2019 - 03.03.2019
Europe and North America / / Dublin
Civic Theatre, Tallaght, Dublin 24
A festival to bring people together and celebrate linguistic diversity to mark International Mother Language Day and the 2019 Year of Indigenous Languages!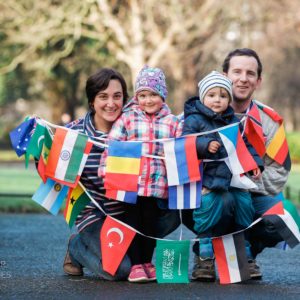 02.03.2019 - 04.02.2019
Global / / Duhok
Assyrian Aid Society Iraq with Assyrian Cultural Center
Assyrian Aid Society of Iraq with Assyrian Cultural Center in Duhok, Iraq, will hostel the event titled ( Language of the Indigenous Assyrians: Current Situation, Challenges and Strategies for Future Preservation ) which will be a one day Seminar, and will include discussion papers in the following subjects: 1: The importance of language for the ethnic identity of Assyrians as an indigenous people. 2: The history of Assyrian written and spoken dialect. 3: Advances in language development and education in Iran and Ottoman Turkey. 4: The experience and importance of Assyrian language teaching in Iraq, and 5: The language teaching experience in Syria and the role of technology and social media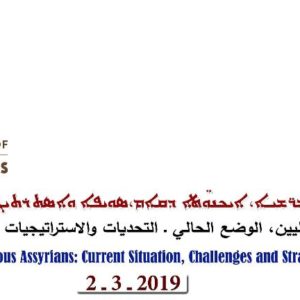 03.03.2019 - 05.03.2019
Asia and the Pacific / / Hilo
Ka Haka ʻUla O Keʻelikōlani
An optional two-day He ʻŌlelo Ola Hilo Field Study (on the Big Island of Hawaiʻi) to visit Hawaiian language revitalization programs in action will take place March 4-5, 2019, immediately after the ICLDC conference on the island of Oʻahu. 35 years ago marks the start to restore life for the Hawaiian language through Hawaiʻi's first […]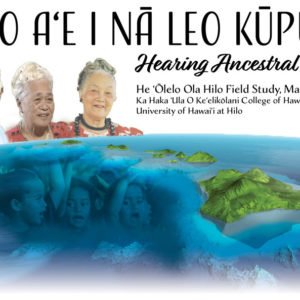 04.03.2019
Asia and the Pacific / / Hilo
200 W. Kāwili St., Hilo, Hawaiʻi 96720
Kaniʻāina, Voices of the Land," the first online bilingual digital repository of ʻŌlelo Hawaiʻi by L1 speakers. Kaniʻāina is currently being developed as part of an NSF/NEH-sponsored cross-campus collaboration between ʻŌlelo Hawaiʻi scholars and activists at the University of Hawai'i at Hilo's Ka Haka ʻUla O Keʻelikōlani College of Hawaiian Language; and language documentation and […]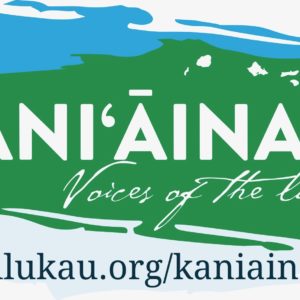 05.03.2019 - 05.03.2019
Europe and North America / / Kyiv
National History Museum of Ukraine
Civic and patriotic ideas of Taras Shevchenko in the socio-cultural and educational space of Ukraine (Kyiv, Ukraine 2019)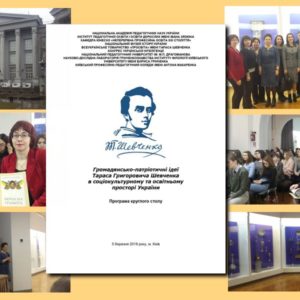 05.03.2019 - 07.03.2019
Europe and North America / / Thunder Bay, Ontario
Valhalla Inn
Matawa (Education), in partnership with Keewaytinook Okimakanak Board of Education (KOBE) hosted the 12th Annual Matawa Education Conference from March 5 – 7, 2019 in the traditional territory of Fort William First Nation, part of the Ojibwe Nation in Canada. The theme in the Ojibwe language was: Gi-chi-inen-da-gon ga-ishi pi-matisi-yang Ish-shii-kii-shi-wey-win Kaayay Mino-pii-ma-tii-si-win (Language and […]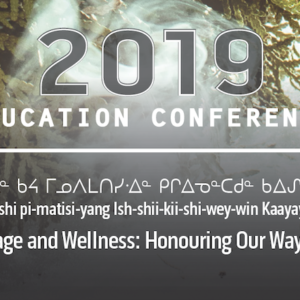 05.03.2019 - 05.03.2019
Latin America and the Carribean / / PUEBLA
México o Internacional
Coadyuvando al rescate lingüístico con la ayuda de enfermeros se hacen diagnósticos de salud y con base a las necesidades especificas de cada pueblo originarios se interviene con vídeos informativos apegados a la Norma de salud según sea el tema a seguir, esto con la intención de generar una medicina preventiva incluyente y que cubra las necesidades especificas en lengua mater, respetando sus creencias, costumbres y filosofía de vidaDe esta forma se propicia que los programas de salud sean factibles y viables para estos grupos vulnerables y además de salvaguardar sus derechos en salud se salvaguarden sus derechos lingüísticos, revitalizando la lengua.La forma de intervenir son vídeos cortos específicos , los cuales se difunden en las comunidades, por medio de hospitales, escuelas y medios de comunicación.
Scroll