18.04.2019 - 20.04.2019
Arab States / / Nyala
International Convention Hall at Mosei Campus-University of Nyala
The Symposium on Documentation of Darfur Indigenous Languages shall address and investigate current status of indigenous language use and how researches deal with the issues of minority languages, extinct languages, language and diversity and live languages still used in Darfur since this country had been an independent kingdom from immemorial times to A.D. 1916. Furthermore, the timing of the Symposium will coincide with the UNESCO World Heritage Day that the Center for Darfur Heritage used to celebrate every year for raising awareness of the importance of local languages as national cultural aspects.
17.04.2019 - 19.04.2019
Latin America and the Carribean / / Tepoztlán, Morelos
Tepoztlán, Morelos.
El festival tiene como ejes creativos: la diversidad musical, la poesía bilingüe en lenguas originarias y la ilustración independiente. Girando en torno a compartir experiencias, herramientas y conocimientos ecológicos, para brindar un evento amigable con el medio ambiente. El ritual tendrá lugar de realización los días miércoles 17, jueves 18 y viernes 19 de abril, […]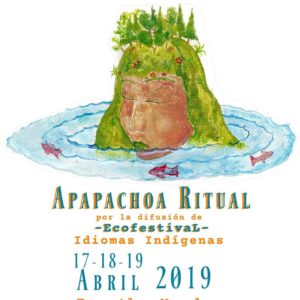 05.04.2019 - 19.04.2019
Global / / Kazan
Secondary school 23
The Russian Literature contest "My native language is my treasure" was held among the students of the Associated Schools of UNESCO. It was aimed at preserving indigenous languages and keeping our cultural identity. Our event gave the younger generation a chance to show their poetry skills in three languages: Russian, English and Tatar.
18.04.2019 - 18.04.2019
Europe and North America / / Los Gatos
Netflix HQ
IMUG events are held monthly in Silicon Valley. The International Multilingual User Group has been a forum for GILT* professionals and language technology users since 1987. Translation Commons is announcing IYIL 2019 and mobilizing volunteers to join the initiative.
17.04.2019 - 17.04.2019
Africa / / Potchefstroom
North-West University: Sports Village
The main aim of the workshop is to celebrate Afrikaans as a language and to also share ways in which we can develop & preserve our language through research, Digital Humanities and technology.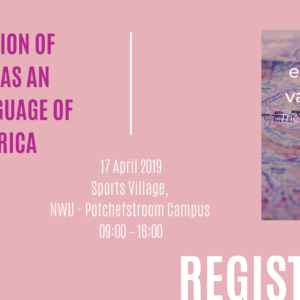 17.04.2019 - 17.04.2019
Europe and North America / / Paris
65 Rue des Grands Moulins 75013 Paris
Pendant une grande partie du 20e siècle, les agents gouvernementaux des services sociaux étasuniens ont systématiquement placé les enfants amérindiens dans des familles non-autochtones. Dans les années 1970, un enfant amérindien sur quatre à travers le pays était encore placé en famille d'accueil, d'adoption ou au sein de foyers non-amérindiens. De nombreux enfants ont subi des dommages émotionnels et physiques dévastateurs de la part d'adultes qui les ont maltraités et ont essayé d'effacer leur identité culturelle, les empêchant notamment de parler leurs langues. Aujourd'hui, pour la première fois, ils peuvent partager leurs histoires. Véritable plongée dans les coulisses de la première Commission Vérité et Réconciliation qui s'est tenue aux États-Unis de 2003 à 2006, Dawnland porte ces histoires à l'écran avec tact et profondeur, levant enfin le voile sur cette histoire tragique de vol d'enfants et de survie culturelle.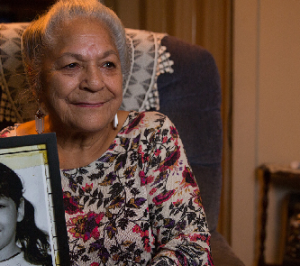 12.04.2019 - 17.04.2019
Global / / Bova
Museo della lingua Greco-Calabra "Gerhard Rohlfs"
The school will host 20 minority language experts coming from all over the world who will discuss in and about the following languages: Arbëreshë, Castilian, Dutch, English, Frisian, Galego, Modern Greek, Griko, Hebrew, Latgalian, Louisiana Creole, Maya, Mixteco, Nahuatl, Nahuat-Pipil, Polish, Southern Quechua, Uitbergs, Wymysiöeryś. Greko experts and activists will instead present their community and their language and share with their experience in language revitalization projects. The aim of the school is to sustain local efforts for language revitalization, share best practices, and find innovative ways to deal with issues as orthographic standardization, lexical borrowings and neologism formation.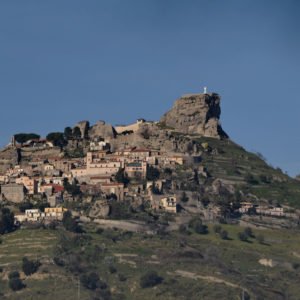 Scroll