06.03.2019 - 08.03.2019
Asia and the Pacific / / George Town
Hikayat - 226 Lebuh Pantai
In March 2019, Commonwealth Writers – the cultural initiative of the Commonwealth Foundation – will convene a Translation Symposium in Penang, Malaysia, to investigate imbalances caused by the relative lack of literary translation in South and Southeast Asia. Taking place during the International Year of Indigenous Languages – a year in which Kuala Lumpur has been designated World Book Capital – this forum gathers translators, writers, experts, publishers and literary agents from Bangladesh, India, Sri Lanka, Malaysia, Pakistan, and Singapore to explore common issues and assess scope for collaboration and knowledge-sharing.
06.03.2019 - 06.03.2019
Latin America and the Carribean / / Guadalajara
ITESO, Universidad Jesuita de Guadalajara -Galería Jardín
El proyecto musical "Trío Dulce De La Huasteca", toca sones tradicionales huastecos del estado de Hidalgo, como los huapangos, rancheras y también cumbia moderna, todos en la lengua Náhuatl.El proyecto inició a finales de septiembre de 2015 con Benjamín Ostoa y amigos. En el 2016 se integra Evaristo Hernández Rivera y Eliseo Hernández de la Cruz, quienes actualmente llevan más de tres años con este trío.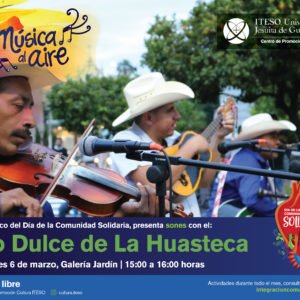 06.03.2019 - 06.03.2019
Europe and North America / / Edinburgh
Institut Francais Ecosse
Launch of 'Un passe-temps pour l'été', a translation of 'Ath-Aithne' by Martin MacIntyre and the first French translation of a Scottish Gaelic work of fiction.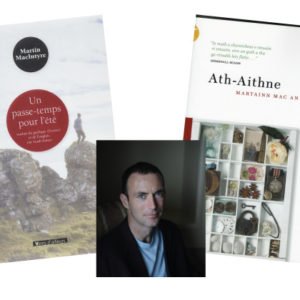 07.03.2019 - 07.03.2019
Global / / Cardiff
Various throughout Wales
On 7 March there will be various celebrations taking place across the country to mark the day, including social media activities and competitions. The Biggest Book Show tour will also be an exciting opportunity for hundreds of school children to meet and listen to their favourite authors talk about their work. Both Meleri Wyn James and Anni Llŷn will feature in the Welsh-language show at Pontio, Bangor (6 March), alongside the current Children's Poet Laureate for Wales Casia Wiliam, author Meilyr Siôn and illustrator Huw Aaron. The English-language show will be at The Hafren, Newtown, on 7 March, with contributions from Lucy Owen, Eloise Williams, Claire Fayers, P. G. Bell and Max Low.
07.03.2019 - 07.03.2019
Global / / 1250 Bellflower Blvd, Long Beach, CA 90840
INTERNATIONAL MOTHER LANGUAGE DAY AND INTERNATIONAL Year of INDIGENOUS LANGUAGES Languages at California State University Long Beach
Celebration of International Mother Language Day and International Year of Indigenous Languages (2019) at California State University Long Beach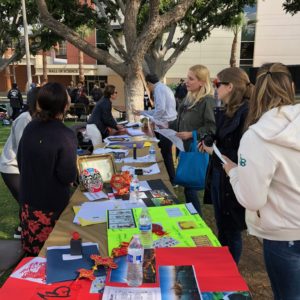 07.03.2019 - 10.03.2019
Europe and North America / / Traverse City
West Bay Beach Holiday Inn Resort
For over 40 years Michigan Indian Education Council has been holding our annual conference. This year we are supporting balance through four directions teachings, focusing on Air and languages as the breath of life. Attendees are students and adults from across Michigan.
09.03.2019 - 09.03.2019
Asia and the Pacific / / Diffun, Quirino
JAA Hall, Quirino State University, Diffun, Quirino
It is an outreach program by the Katutubo Exchange Philippines in partnership with Quirino State University in Quirino Province.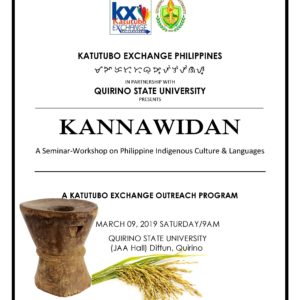 Scroll