08.10.2019 - 08.10.2019
Europe and North America / / Paris
Centre culturel canadien
Pour la 10ème édition du festival Ciné Alter'Natif, dédié au cinéma autochtone, le Centre culturel canadien ouvre le festival avec la projection de Sgaawaay K'uuna, réalisé en haïda, une langue dont seuls 20 locuteurs étaient encore vivants au Canada en 2018. Au XIXème siècle, sur l'île reculée de Haida Gwaii, deux familles sont réunies pour […]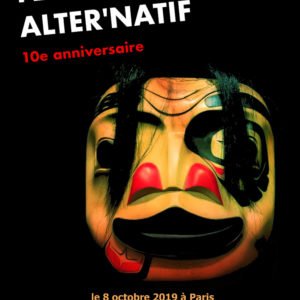 07.10.2019 - 07.10.2019
Europe and North America / / Berlin
Ibero-Amerikanisches Institut, Potsdamer Strasse 37, Berlin
In this practical lecture, the language situation in Mexico will be highlighted, with the focus on the speaker's experiences in the conception and implementation of a community-based study on the vitality of the Yucatan Mayan
01.10.2019 - 07.10.2019
Europe and North America / / SEVILLA
Seville, spain
Conferencias para la comunidad universitaria de algunas cuestiones simbólicas y de la cosmovisión de los grupos indígenas en México, junto con el proyecto "68 voces, 68 corazones" una serie de cortos animados relatados en las lenguas maternas y creado por la empresa cultural mexicana, Hola Combo, junto con el Instituto Nacional de Lenguas Indígenas , la Comisión Nacional para el Desarrollo de los Pueblos Indígenas en México, Canal 11 de México. Exposición fotográfica del fotógrafo mexicano Francisco Palma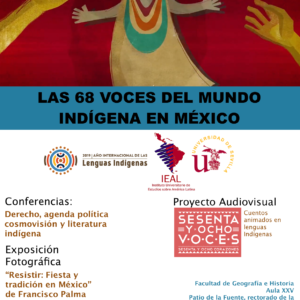 26.08.2019 - 06.10.2019
Latin America and the Carribean / / Ciudad de México
México
El Concurso tiene por objeto sensibilizar a la comunidad universitaria y público en general sobre el reconocimiento, importancia y valor que las lenguas originarias tienen en la sociedad, considerando la diversidad cultural de nuestra nación.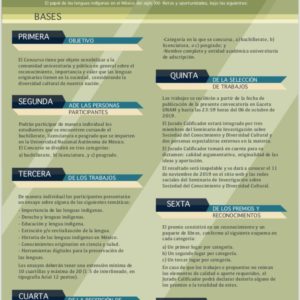 06.10.2019 - 06.10.2019
Latin America and the Carribean / / Ushuaia
FOYER EGO PEREDA CASA DE LA CULTURA MUNICIPAL
Experiencia Mamihlapinatapaí en el Foyer de la casa de la cultura. Los estudiantes de la carrera de Gestión Cultural del CENT Nº 11 de Ushuaia, invitan a la comunidad a participar de la "Experiencia Mamihlapinatapaí" – La celebración de las Lenguas Indígenas, que se realizará el domingo 06 de octubre a partir de las […]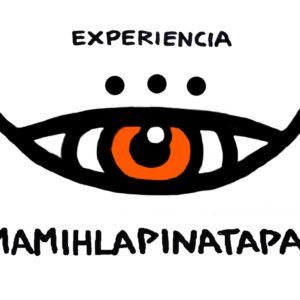 03.10.2019 - 06.10.2019
Europe and North America / / Montreal
Université du Québec à Montréal (UQAM)
The Inuit Studies Conference (ISC) is a multidisciplinary and international conference that brings together university researchers and students, as well as professionals, directors, teachers, decision-makers, etc. from Inuit organizations, institutions, and governments. It is the largest academic conference in the world about Inuit peoples and territories. The conference also includes cultural and artistic activities of interest to the general public.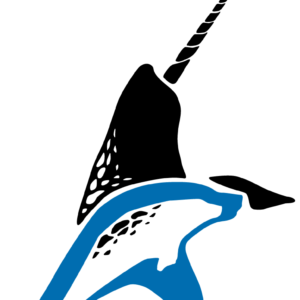 25.09.2019 - 05.10.2019
Europe and North America / / Denton, TX
University of North Texas
Hock E Aye Vi Edgar Heap of Birds is an artist and an advocate for indigenous communities worldwide. His text-based work includes multidisciplinary forms of public art messages, large-scale drawings, Neuf Series acrylic paintings, prints, works in glass, and monumental porcelain enamel on steel outdoor sculpture. His most recent works address injustices and current views of Native American people, illuminating the struggles within the lives of Native Americans, as well as acknowledging Native Americans' cultural differences through coupling positive and negatives, the past and the present though language.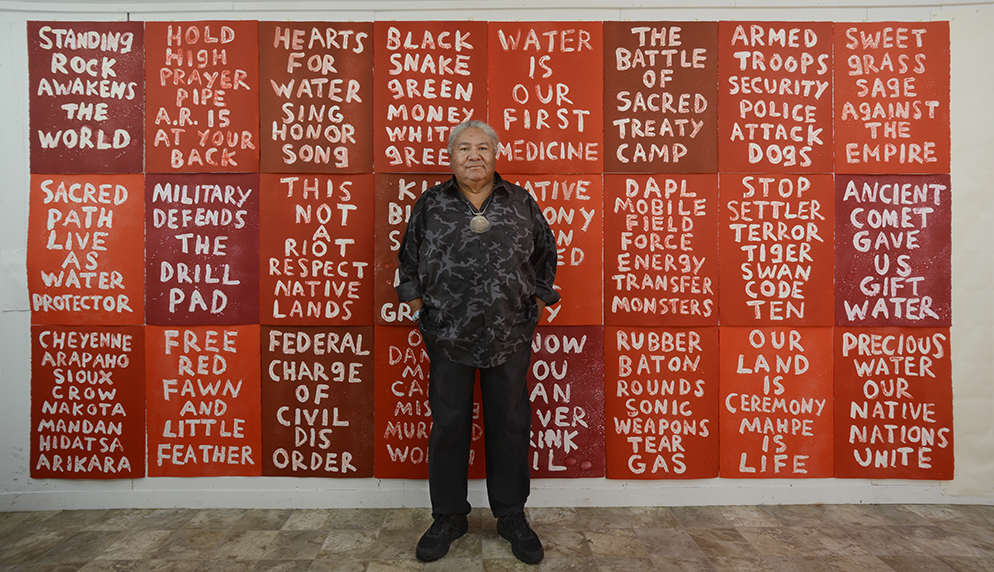 Scroll