25.10.2018 - 25.10.2018
Latin America and the Carribean / / Caraiva
Porto do Boi - Bahia
Presentation for Rebuilding indigenous cultural history in the discovery coast of Brazil
10.10.2018 - 11.10.2018
/ / Cochabamba
Hotel Toloma - Avenida Oquendo esquina Pedro Borda - Cochabamba (Bolivia)
En Resolución aprobada por la Asamblea General de Naciones Unidas el 19 de diciembre de 2016, se proclamó el 1 de enero de 2019 comenzará como el "Año Internacional de las lenguas Indígenas", a fin de llamar la atención sobre la grave pérdida de lenguas indígenas y la necesidad apremiante de conservarlas, revitalizarlas y promoverlas […]
24.04.2019 - 25.04.2019
Europe and North America / / Guovdageaidnu
Diehtosiida
The central topic and main aim of the symposium is to examine questions related to indigenous and minority names using various different approaches, as well as from a cross-disciplinary viewpoint. Since names are the subject of the symposium, presentations may touch on all types of name categories in onomastics, such as, e.g. minority language place names, personal names, administrative names, business, animal and artefact names.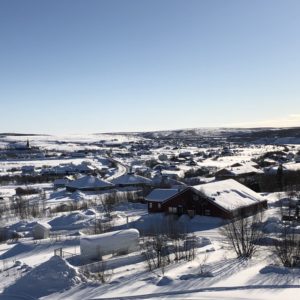 24.09.2018 - 26.09.2018
/ / Lima
Pontificia Universidad Católica del Perú
10 estudiantes de la Universidad Nacional Intercultural de la Amazonía que representan a 6 etnias amazónicas, estudiantes de la UNIA participaron del II Encuentro Intercultural Universitario: El futuro de las Lenguas Indígenas. Miradas desde la Educación y la Lingüística, los días lunes 24, martes 25 y miércoles 26 de septiembre, organizado por la UNIA y […]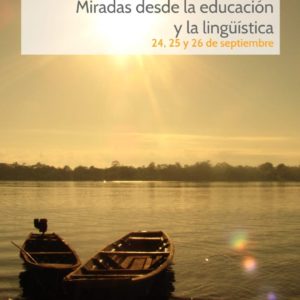 18.01.2019 - 17.02.2019
Asia and the Pacific / / Northbridge, Perth, Western Australia
Perth FRINGE WORLD FESTIVAL
Best Dance Adelaide Fringe & FRINGE WORLD 2017. West Australian Arts Editors Award. UniSA Award for Excellence in Aboriginal Creative Arts. Djuki Mala wow audiences with a spectacular fusion of traditional dance, pop-culture and storytelling. A marvel of timing, comedy and clowning with a hefty dose of heart and soul! Unique, infectious, high-energy... like a confetti cannon point blank to the heart! https://fringeworld.com.au/whats_on/djuki-mala-fw2019
17.11.2018 - 17.11.2018
Africa / / Vanderbijlpark
NWU Vaal Campus, CTrans, Buidling G31
The South African Centre for Digital Language Resources (SADiLaR) and the Antarctic Legacy Project group at the University of Stellenbosch are taking hands in an exciting project where Antarctica meets Africa in the world of translation. The project is about bringing knowledge to the youth of South Africa in their own languages and creating awareness […]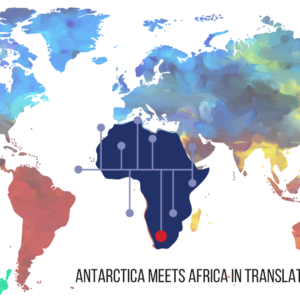 01.10.2019 - 04.10.2019
Latin America and the Carribean / / Brasília
Universidade de Brasília Campos Darcy ribeiro
The mission of the Second International Conference on Revitalization of Indigenous and Minoritized Languages (2017) is to bring together instructors, practitioners, activists, Indigenous leaders, scholars and learners who speak and study these languages. This international conference includes research, pedagogy and practice about the diverse languages and cultures of Indigenous and minoritized populations worldwide. The conference engages participants in a global dialogue and also serves as a forum for networking and exchanging ideas, experiences and research on language revitalization issues from interdisciplinary perspectives. In other words, its mission is to exchange different ideas and experiences that will transcend the academy walls and find space in the larger world community by giving all the participants an opening to share their multiple ways of being, seeing, knowing and learning.
Scroll