23.02.2019 - 24.01.2019
Africa / / Glen Marais
Tembisa Library
Ethnikids will be hosting a book reading at Tembisa Library, Gauteng, South Africa. Authors, Lebohang Masango and Dr Nomsa Mdlalose will be reading their books 'Mpumi's Magic Beads' and 'The Grandmother and the Pig' to children in this community. These books feature characters of colour that they can identify with and have stories that they can relate to. This will not only encourage love for reading but will also promote self-love and love for South African languages.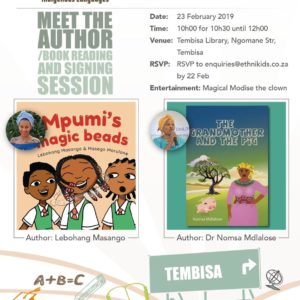 21.01.2019 - 24.01.2019
Europe and North America / / Inari
SAJOS - Sámi cultural and administrative centre
On January 21-24, partners of SANA 2019: "Civil Society Network for Preserving and Revitalizing Indigenous Languages" held a training seminar and study tour at Inari (Finland) for recipients of SANA mini-grants for community-based language initiatives. Representatives of 7 language initiatives (from Karelia, Leningrad Oblast, Estonia and Latvia) supported by the SANA 2019 project gathered in Inari to learn about good practices of preserving and revitalizing Sámi languges, to jointly plan the implementation of their initiatives and to become part of the SANA 2019 network.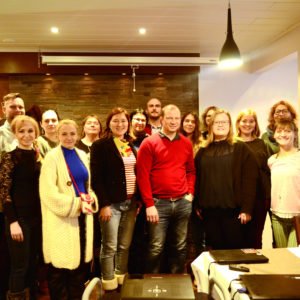 23.01.2019 - 23.01.2019
Europe and North America / / Berlin
10785 Berlin, Potsdamer Strasse 37
Panel de debate sobre experiencias concretas, potenciales y riesgos de una educación intercultural que procura preservar la diversidad de prácticas culturales y lenguas indígenas en Guatemala.
22.01.2019 - 22.01.2019
Latin America and the Carribean / / Temuco
Avenida Francisco Salazar 01145, Temuco
Taller dictado por la Dra Marleen Haboud de la Universidad Católica del Ecuador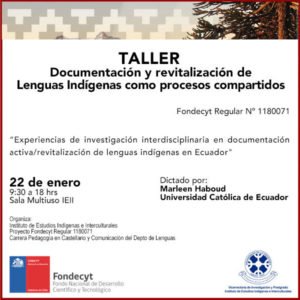 22.01.2019 - 22.01.2019
Europe and North America / / Perth
Goodlyburn Primary School, Crieff Rd, Perth, Scotland, UK, PH1 2NT
Join us at Goodlyburn Primary School for a Gaelic Bookbug session. All songs, rhymes and stories will be in Scottish Gaelic. These sessions are for babies, toddlers, pre-schoolers, parents and carers to enjoy. For more info contact 01738 454230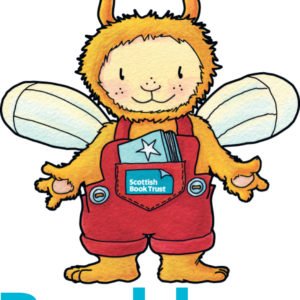 20.01.2019 - 20.01.2019
Asia and the Pacific / / Jakarta
Hoshino Tea Time, Menara BTPN, Mega Kuningan, South Jakarta
Polyglot Indonesia Chapter Jakarta presents the Language Exchange Meetup activities series entitled "Langlang Buana Nusantara!" In the first meetup of this series, we discussed the language and culture in Papua in an activity entitled "A Day with Friends of Papua" held on January 20, 2019. In collaboration with the Papua UI Student Association (IMAPA UI) @imapa_ui, represented by Natalia and Naomi, we present unique facts about Papua and teach one of the ethnic languages in Papua to the participants.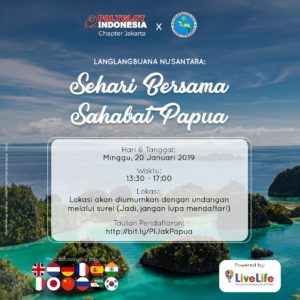 Scroll