10.09.2018 - 31.03.2019
Europe and North America / / Petrozavodsk
Pl. Lenina 2
The objective of SANA 2019 small grant competition is to support grassroots initiatives for developing and utilizing indigenous Finno-Ugric languages in the Baltic Sea region. The competition supports mostly new and independent initiatives that aim to preserve or revitalize indigenous Finno-Ugric languages in their traditional territories.  From among 65 applications submitted to the competition, 10 applications were awarded grants. Winning projects of the mini-grant competition include a variety of themes that have been prioritized by UNESCO in the action plan of the International Year of Indigenous Languages: teaching of languages, promotion of languages via modern information and communicatio technologies (ICTs), language visualization via crafts and design, preservation of indigenous toponyms and intangible cultural heritage, working with the youth. Projects by language activists of the Baltic Sea region supported by SANA 2019 will be implemented by April, 2019.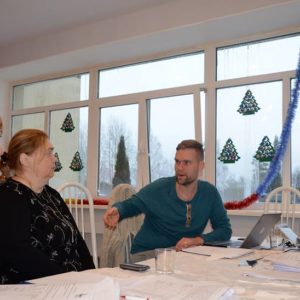 01.12.2018 - 31.03.2019
Asia and the Pacific / / malaybalay city
bukindon state university
it is a profile of Bukidnon culture and dissemination of Bukidnon literature that translates Bukidnon-English of language expressions and it's literary pieces
31.03.2019 - 31.03.2019
Europe and North America / / Sant'Angelo Lodigiano
Castello Bolognini
From March 31st until April 28 at CASTELLO BOLOGNINI will be displayed the TAVOLE A TAVOLA collection. The exhibition will be accessible to the public on the opening days of the Morando Bolognini Museum of Art and Antiques", "Museum of the History of Agriculture" and the "Museum of Bread". On Sunday March 31st at 3,30 p.m. the usual refreshments that gladden the cultural events will be carried out as one traditional MERENDA SINOIRA, that will present some wine and food specialties of the Lodi and Alessandria regions and, as a tribute to Leonardo da Vinci, the malvasia wine and the montébore cheese, of which the "genius" had knowledge and left testimony. In the meantime, accompanying himself to the lute, Massimo Marchese will interpret the "musical rebus" composed by Leonardo da Vinci.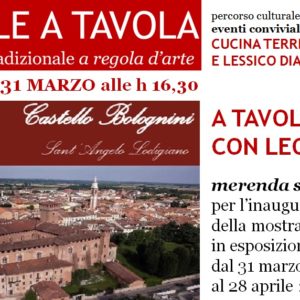 31.03.2019 - 31.03.2019
Asia and the Pacific / / South Perth
James Miller Oval, 2 Conochie Cres, Manning
The Hello project will enable anyone to learn to say hello in the ancient languages of Australia's First Peoples.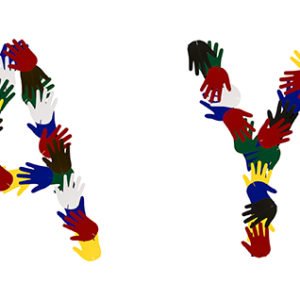 30.03.2019 - 30.03.2019
Asia and the Pacific / / Hobart
Parliament
A celebration of languages diversity in Tasmania. This year a special celebration of indigenous languages with palawa kani, Tasmanian Aboriginal language, during the International Year of Indigenous Languages!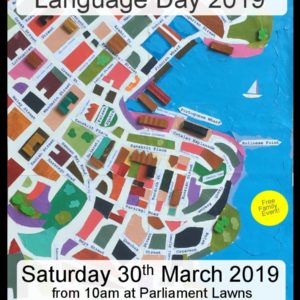 30.03.2019 - 30.03.2019
Europe and North America / / Frassinello Monferrato
Castello di Frassinello
During the day, from 11 a.m. until 7 p.m., local farmers, craftsmen and associations will present their productions and activities in the Frassinello's Castle. There will be displayed some artworks of the TAVOLE A TAVOLA collection, and at 5 p.m. will be performed E BON! : poems and stories in Monferrato dialect will be recited by Annita Della Valle, the singer and musician Simona Colonna will play some pieces of her repertoire in Piedmontese dialect, and in the meantime TAVOLE A TAVOLA's staff will serve at the tables the traditional MERENDA SINOIRA.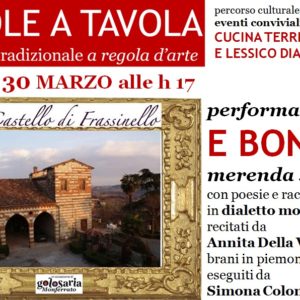 29.03.2019 - 30.03.2019
Global / / Panama City
Panama Miramar Hotel
Celebrating its 35th anniversary, The Panamanian Association of Translators and Interpreters (APTI) hosts its Third International Congress on 29 and 30 March 2019 in Panama City. Indigenous languages will be the main focus of the Congress, in honour of 2019 the UN International Year of Indigenous Languages, along with topics of interest to translators, interpreters and terminologists. More than 200 national and international participants from the world of translation and interpretation, linguistics, and the language industry are expected to participate in the event. For more information, please visit APTI website:  http://aptipanama.net,  www.apticiti2019.com  https://www.facebook.com/APTI.PMA    Send questions or proposals to: info@aptipanama.net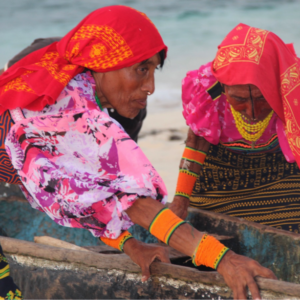 Scroll