23.07.2019 - 23.07.2019
Latin America and the Carribean / / San Jose
UNESCO, Paseo Colon, Costa Rica
The National Conference is focused on initiating a conversation about the importance of protecting the indigenous languages and generating recomendations for the development of a national road map and action plan focused on the preservation, promotion of and use of the languages. The event will place emphasis on bilingual education, access to information, the use of technology. The importance of developing measures and policies which will encourage young people to take interest in learning the languages will be one of the key elements in these discussions.
07.06.2019 - 20.07.2019
Europe and North America / / Winnipeg
Urban Shaman Contemporary Aboriginal Art
Urban Shaman Presents: Sacred Sounds:The Legacy of Anishinaabemowin an indigenous languages initiative in Winnipeg, Manitoba coming July 2019.
12.07.2019 - 20.07.2019
Europe and North America / / Nitra
Stredná odborná škola veterinárna Drážovská 14, Nitra, Slovakia
Esperanto Summer School is the world's biggest event of its kind where you have the opportunity to learn the most-known politically neutral language in the world in the company of 200+ multicultural enthousiasts from more than 20 countries. Special focus of this year's edition will be on indigenous languages! The organisers will provide space for crash-courses and lectures on the topic of their preservation, support as well as promotion of indigenous cultures.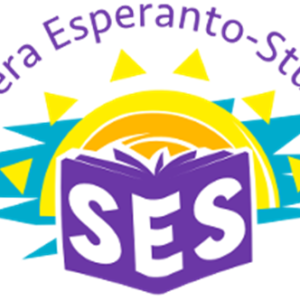 21.06.2019 - 19.07.2019
Europe and North America / / Davis
University of California, Davis
The 2019 LSA Institute at the University of California, Davis will offer several courses and events, including lectures, workshops & symposia, and social gatherings, that bring indigenous and endangered languages, and scholars working on these issues, to the forefront.
15.07.2019 - 19.07.2019
Europe and North America / / Oxford, OH; Eugene, OR
Myaamia Center, Miami University; Northwest Indian Language Institute, University of Oregon
The new National BoL 2.0 is designed to build capacity around advanced archives-based research for revitalization. National BoL 2.0 offers training in the management of digital archival collections and advanced linguistic analysis of data for language revitalization to community researchers who already possess archival materials.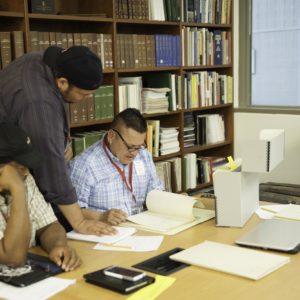 08.07.2019 - 19.07.2019
Asia and the Pacific / / Darwin
Charles Darwin University, Darwin, NT, Australia
Intensive courses in Australian Indigenous languages and linguistics in Australia's tropical north. July 8-19, 2019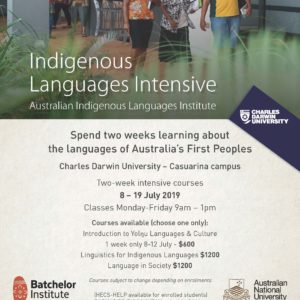 18.07.2019 - 18.07.2019
Europe and North America / / Mountain View
Google
Join three Native American groups for a discussion of languages in their communities and their use of technology for those languages.
Scroll