Global / / Leeuwarden/Ljouwert
WTC Expo Leeuwarden
Minority Languages in a Globalized Society Globalization has affected our world in countless ways. For example, it changed (and still changes) how people do business, communicate with each other and it impacts education and language learning. This is also the case for minority or minoritized languages. But while the world is increasingly globalizing, minority languages […]
01.12.2018 - 28.02.2019
Asia and the Pacific / / Sydney
Royal Botanic Garden Sydney
'Flow' is a participatory, site- and culture-responsive audio installation by Aotearoa (NZ)-born, Sydney-based artist Allan Giddy which utilises the natural flow of water to convey the voices of First Nations children, speaking in their local languages, around the world. Recorded and edited into soundscapes, the children's voices are 'released' into the water to flow to the oceans.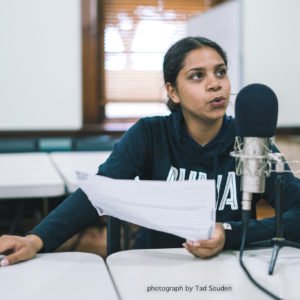 28.11.2019 - 01.12.2019
Global / / Paris
Musée du Quai Branly Jacques Chirac Paris France
FILMS D'AUTEUR LANGUES ANCESTRALES A signature film program giving voice to the galaxy of Indigenous film-makers whose works have and will continue to revitalize Indigenous languages, from within and outside the mainstream.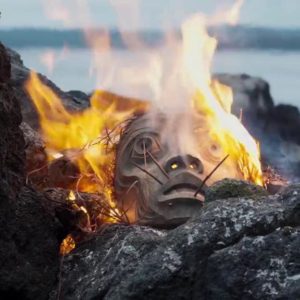 30.01.2019 - 30.01.2019
Europe and North America / / ATHENS
Theatre "Anna & Maria Kalouta", Timokreontos 6A, Neos Kosmos, Athens
THE CLUB FOR UNESCO OF PIRAEUS & ISLANDS PRESENTS THE ORATORIO OF PANAGIOTIS KAROUSOS THE SONG OF THE NATIONS CONDUCTED BY FAIDRA GIANNELOU A concert event for the 2019 International Year of Indigenous Languages The United Nations General Assembly has declared 2019 the International Year of Indigenous Languages (IY2019) to raise awareness of the crucial […]
15.07.2019 - 19.07.2019
Europe and North America / / Oxford, OH; Eugene, OR
Myaamia Center, Miami University; Northwest Indian Language Institute, University of Oregon
The new National BoL 2.0 is designed to build capacity around advanced archives-based research for revitalization. National BoL 2.0 offers training in the management of digital archival collections and advanced linguistic analysis of data for language revitalization to community researchers who already possess archival materials.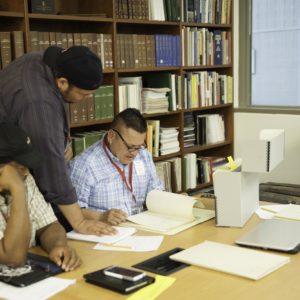 14.10.2019 - 14.10.2019
Europe and North America / / Constanta
TBA
Today the Tatar language in Romania is fluently and authentically spoken only by the generations in their 60s, 70s and 80s. Middle aged generations can understand the language, but they speak it only occasionally and partially, while the younger generations neither understand it, nor speak it. This makes Tatar language spoken in Romania severely endangered […]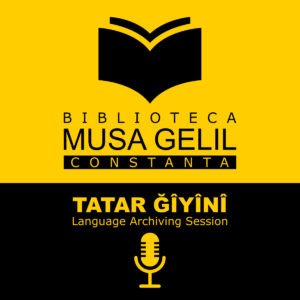 13.12.2018 - 13.12.2018
Europe and North America / / Berlin
Potsdamer Strasse 37
Discussion on the key role that writing can play in ideologies of language, as well as the analytical richness of metalinguistic or meta-orthographic expressions for understanding actual use and dissemination
Scroll