21.02.2019 - 21.02.2019
Europe and North America / / San Cristóbal de La Laguna
Islas Canarias
"El Español como Puente", hermanamiento intercultural nacido el IES San Benito con el fin de impulsar el aprendizaje lingüístico en escolares de todo el mundo, celebrará, el próximo 21 de febrero, el Día Internacional de la Lengua Materna, con una actividad en streaming que unirá a Canarias con Senegal, Sudáfrica y la República de Benín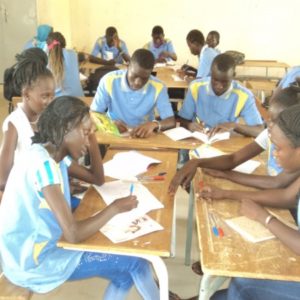 19.02.2019 - 21.02.2019
Europe and North America / / Trenton, NJ
College of New Jersey
An exhibition of carvings of indigenous and minority writing systems and a series of classes, workshops and public lectures on the importance of preserving indigenous and minority cultures and their languages.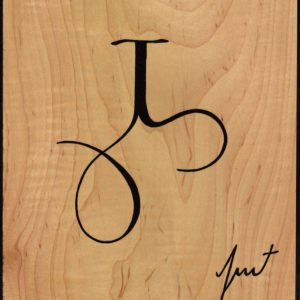 21.02.2019 - 21.02.2019
Latin America and the Carribean / / La Paz
Ministerio de Relaciones Exteriores de Bolivia
Antecedentes: EL 19 de diciembre de 2016, a iniciativa del Gobierno del Estado Plurinacional de Bolivia, la Asamblea General de Naciones Unidas aprobó la Resolución A/RES/71/178, que proclama el 2019 como el Año Internacional de las Lenguas Indígenas, con el fin de llamar la atención sobre la pérdida de los idiomas y la necesidad de […]
21.02.2019 - 21.02.2019
Global / / London
The Foundry A Place For Change, 17 Oval Way, SE11 5RR
Native Spirit presents a programme of Indigenous Film screenings (English subtitles) for #UNESCO International Year of Indigenous Languages #IYIL2019 on International Mother Language Day (IMLD) in collaboration with The Foundry - A Place for Change.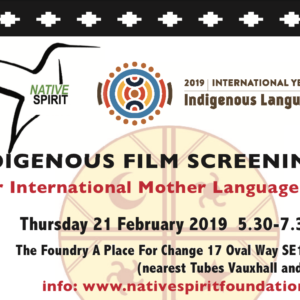 21.02.2019 - 21.02.2019
Asia and the Pacific / / Yangon
Gandamar Grand Ballroom, Level 3, Gandamar Wholesale, Coner of Gandamar & Waizayantar Road, Near Okkalar Golf Resort, Mayangone Township, Yangon.
An advocacy event to promote inclusive education through the use of indigenous children's L1 in education
21.02.2019 - 21.02.2019
Asia and the Pacific / / Jamshoro
Mehran University of Engineering & Technology, Indus Hwy, Jamshoro, Sindh 76062
International Mother Language Day celebrated at Mehran University of Engineering and Technology, Jamshoro. The Event was organized by the English Language Development Centre (ELDC). The Chief Guest was Prof. Dr. Abdul Sami Qureshi, Dean Faculty of Science & Humanities. The Event was addressed by Dr. Habibbullah Pathan Director ELDC MUET, Jamshoro. The panelist discussions were […]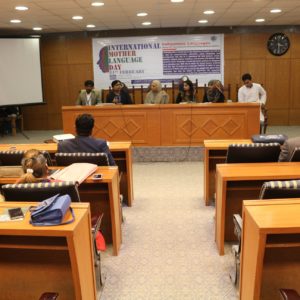 20.02.2019 - 20.02.2019
Asia and the Pacific / / Quezon City
University of the Philippines
Launching of IYIL 2019 and celebration of International Mother Language Day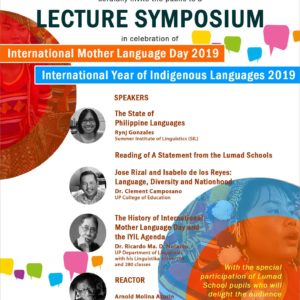 Scroll