15.07.2019 - 19.07.2019
Europe and North America / / Oxford, OH; Eugene, OR
Myaamia Center, Miami University; Northwest Indian Language Institute, University of Oregon
The new National BoL 2.0 is designed to build capacity around advanced archives-based research for revitalization. National BoL 2.0 offers training in the management of digital archival collections and advanced linguistic analysis of data for language revitalization to community researchers who already possess archival materials.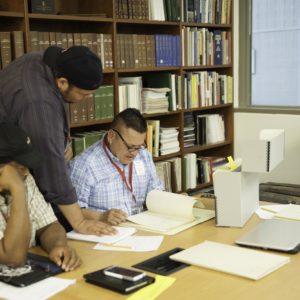 08.07.2019 - 19.07.2019
Asia and the Pacific / / Darwin
Charles Darwin University, Darwin, NT, Australia
Intensive courses in Australian Indigenous languages and linguistics in Australia's tropical north. July 8-19, 2019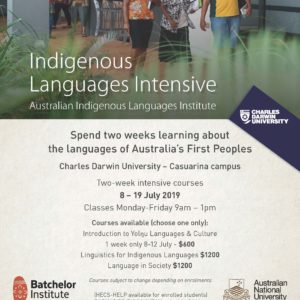 21.06.2019 - 19.07.2019
Europe and North America / / Davis
University of California, Davis
The 2019 LSA Institute at the University of California, Davis will offer several courses and events, including lectures, workshops & symposia, and social gatherings, that bring indigenous and endangered languages, and scholars working on these issues, to the forefront.
18.07.2019 - 18.07.2019
Europe and North America / / Mountain View
Google
Join three Native American groups for a discussion of languages in their communities and their use of technology for those languages.
16.07.2019 - 16.07.2019
Europe and North America / / Geneva
Palais des Nations
In the context of the 12th session of the United Nations Human Rights Council Expert Mechanism on the Rights of Indigenous Peoples (EMRIP), UNESCO and the Steering Committee of the 2019 International Year of Indigenous Languages organize the Side Event "Normative frameworks for language protection, support and promotion: latest developments at the national and international level".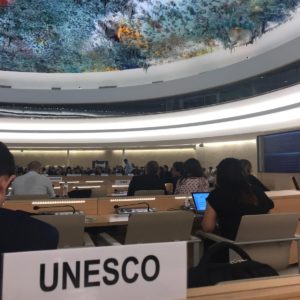 16.07.2019 - 16.07.2019
Europe and North America / / Assago - Milano
Via Milanofiori - Assago (Milano)
Il 16 luglio il Milano Latin Festival dedica la giornata all'Anno Internazionale delle Lingue Indigene e a tutti coloro che lottano per difendere la propria identità. Si terrà la Conferenza Magistrale "La visione dei vinti della Conquista del Messico" nell'anno del V Centenario dell'arrivo di Hernàn Cortés, a cura del Professore Antonio Aimi dell'Università degli […]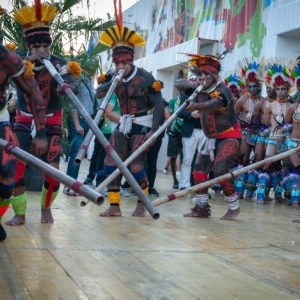 16.07.2019 - 16.07.2019
Asia and the Pacific / / Mildura
Alfred Deakin Centre, 190 Deakin Avenue, Mildura
The workshops will provide opportunities for Traditional Owners to promote the importance of local Aboriginal languages in the place naming of roads, geographic features and localities. Importantly, participants from LGAs and emergency services, in addition to planners and surveyors will be supported to explore ways for establishing strong professional relationships with Traditional Owners to enable […]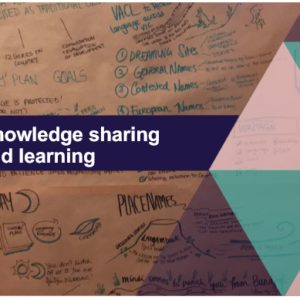 Scroll