01.01.2019 - 31.12.2019
Europe and North America / / Gatineau (Quebec)
Anywhere in Canada
All year long, we, the Language Portal of Canada, will be posting publications on our Twitter and Facebook accounts (in English and in French) about Indigenous languages in Canada, including writing and learning resources, events, revitalization initiatives and Indigenous organizations.
04.10.2019 - 31.12.2019
Latin America and the Carribean / / San Jose
Juan Santamaria International Airport
UNESCO San Jose, the Embassy of Spain in Costa Rica and the Cultural Center of Spain with the support of Veritas University will launch a photo exposition in the main terminal of the Juan Santamaría International Airport in Costa Rica to promote the preservation of the indigenous languages.
01.02.2019 - 31.12.2019
Europe and North America / / Ottawa
Online
To contribute to the International Year of Indigenous Languages, the social media team at Crown-Indigenous Relations and Northern Affairs Canada and Indigenous Services Canada, has developed an intergovernmental network to promote Indigenous languages spoken in Canada on the GCIndigenous social media platforms (Facebook, Twitter, Instagram) and 17 Departments across the Government of Canada's social media channels. The content will promote learning resources and educate social media users on revitalization efforts, the expansive number of Indigenous languages used across Canada, and the history of Indigenous languages.
01.06.2019 - 31.12.2019
Asia and the Pacific / / Wellington
Online, and in various cities in New Zealand
IY2019 is a great opportunity for the Maori Language Commission to contribute its current work to the cause. This year a programme of key events and promotions are being planned that compliment both IY2019 and meet our obligations to our government. This application is for the use of IY2019 logo and branding to be used for the calendar of events currently in planning. Because a number of events and promotions are likely to be run, this request is being made to cover all events and promotions. The full years calendar is likely to target all three thematic areas.
27.10.2019 - 31.12.2019
Asia and the Pacific / / Norfolk Island
Norfolk Island Pier Store Museum
The Norfolk Island Museums currently have a Norf'k language display at the Pier Store Museum. This museum shares the story of the Mutiny on the Bounty; the Pitcairn story and the history of Norfolk from the arrival of the Pitcairners through to the modern day.
01.01.2019 - 31.12.2019
Arab States / / Nyala
Linguistics Department at the Center for Darfur Heritage- University of Nyala
The project for documentation of Darfur's indigenous languages is an academic program aiming to record oral aspects of indigenous languages of the country for the future generation. The outcome of the project shall contribute to world memory of culture, science and education.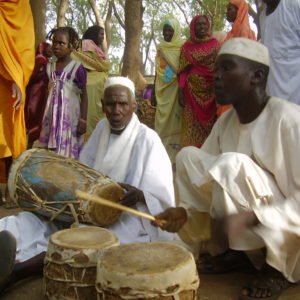 14.02.2019 - 31.12.2019
Europe and North America / / Eskasoni
Eskasoni Billboard
The showing of the 2019 International Year of Indigenous Languages will create awareness in our community about the year and may spark interests, in non speakers to start speaking the language.
Scroll