07.05.2019 - 09.05.2019
Europe and North America / / Sudbury
Radisson Hotel Sudbury, 85 Ste Anne Rd, Sudbury, ON P3E 4S4
This annual librarians conference is called Spring Gathering, and it is attended by First Nation (Indigenous) librarians from across the Province of Ontario. This conference is also open to the general public. This year the theme is International Year of Indigenous Languages.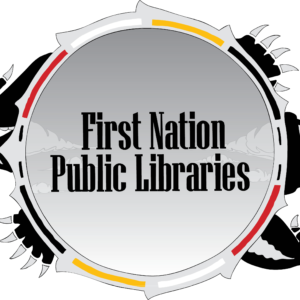 08.05.2019 - 08.05.2019
Africa / / Saint Louis
Route de Khor
The meeting is aimed at understanding the essential problems associated to the use of local languages in West Africa.
05.05.2019 - 08.05.2019
Europe and North America / / Montreal
Montreal
The North American Dialogue will convene a range of actors to exchange knowledge and explore the meaning and value of biological and cultural diversity in Canada and the United States.
08.05.2019 - 08.05.2019
Latin America and the Carribean / / La Paz
Universidad Mayor de San Andrés, Facultad de Humanidades y Ciencias de Educación, Auditorio Casa Marcelo Quiroga Santa Cruz, Av. 6 de agosto #2118
In this talk, Dr. Luca Ciucci (James Cook University, Australia) will deal with the linguistic documentation of a small family of endangered languages spoken in Bolivia and Paraguay, the Zamucoan family. He will discuss some peculiarities of these languages, and what we know about their history, including the reconstruction of *Proto-Zamucoan, from which the Zamucoan […]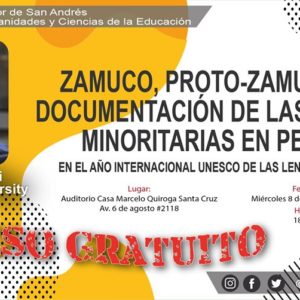 06.05.2019 - 08.05.2019
Asia and the Pacific / / Melbourne
State Library & Wheeler Centre
The Victorian Aboriginal Corporation for Languages (VACL), in partnership with City of Melbourne Aboriginal First Nations Yirramboi Festival presents Victorian Aboriginal Languages lectures series. Each mini-lecture will feature a panel of Victorian Aboriginal Language experts 6/5/19 Victorian Aboriginal traditional kinship ties and cultural practices, as an ancient knowledge system of ceremony and living Language practices […]
08.05.2019 - 08.05.2019
Asia and the Pacific / / Beijing
Embassy of the Philippines Beijing Peoples Republic of China
Pamana: A Seminar-Workshop on Philippine Indigenous Culture, a celebration of Philippine Heritage Month
06.05.2019 - 06.05.2019
Africa / / Mahikeng
University of the North West Mahikeng Campus
Function to report to Government Ministers, MECs, Heads of Departments, academics, language practitioners media and other interested parties on the progress made with the implementation of SA Parliaments recommendation to introduce the official dictionaries of Government in all indigenous languages to "all communities and schools as soon as possible".
Scroll