28.11.2018 - 02.12.2018
Latin America and the Carribean / / Caraiva, Bahia
Porto do Boi - Bahia
The Agroforestry Practice combines agriculture and forestry as a land management system. The practice has various benefits including the increase of biodiversity. The group aims to exchange knowledge and great methods to deal with the local land and plants.
03.01.2019 - 01.02.2019
Global / / Montpelier, Vermont
Vermont State House
ENDANGERED ALPHABETS An exhibition of carvings in endangered indigenous and minority writing systems, with a public lecture on January 17th at 4 p.m.
22.12.2018 - 22.12.2018
Latin America and the Carribean / / Caraíva
Porto do Boi
In celebration of the reopening of the Cultural Centre of Porto do Boi, tonight at 7pm the community of Porto do Boi will be conducting the Awê ritual for the last full moon of 2018. The reopening tonight will be filled with celebrations of their culture and traditions in which they will be performing rituals, paintings, dances and food.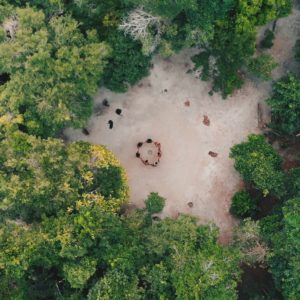 14.12.2018 - 16.12.2018
Europe and North America / / Kingisepp
Hotel Luzhsky Bereg
On December 14-16, the seminar «Language and Neighbors» of the project «SANA 2019: Civil Society Network for Preserving and Revitalizing Indigenous Finno-Ugric Languages» was held in the city of Kingisepp. Presentations demonstrated the central role of pre-school education, schools, local authorities, NGOs, museums, libraries, cultural centres, folklore ensembles and individual language activists in the preservation of ethnic identity and creation of friendly spaces for the development of indigenous languages. During the seminar, winners of the mini-grant competition held by the SANA 2019 project were announced. Cultural programme included Izhorian photo exhibition and cultural performances.
10.09.2018 - 31.03.2019
Europe and North America / / Petrozavodsk
Pl. Lenina 2
The objective of SANA 2019 small grant competition is to support grassroots initiatives for developing and utilizing indigenous Finno-Ugric languages in the Baltic Sea region. The competition supports mostly new and independent initiatives that aim to preserve or revitalize indigenous Finno-Ugric languages in their traditional territories.  From among 65 applications submitted to the competition, 10 applications were awarded grants. Winning projects of the mini-grant competition include a variety of themes that have been prioritized by UNESCO in the action plan of the International Year of Indigenous Languages: teaching of languages, promotion of languages via modern information and communicatio technologies (ICTs), language visualization via crafts and design, preservation of indigenous toponyms and intangible cultural heritage, working with the youth. Projects by language activists of the Baltic Sea region supported by SANA 2019 will be implemented by April, 2019.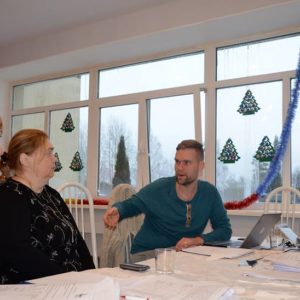 17.01.2019 - 17.01.2019
Asia and the Pacific / / Hingyon
Municipality of Mompolia, Town of Hingyon
BUILD (Blockchain Unabridged Indigenous Language Database) is a blockchain project by Indigen Asia Limited designed to preserve indigenous languages using an immutable and decentralized repository of information. Through this seminar, we hope to achieve participation of local government officials of Hingyon, Ifugao in order to implement our project within their locality and tribal people.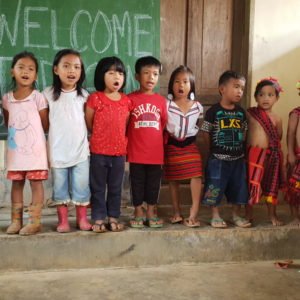 28.01.2019 - 28.01.2019
Global / / Paris
UNESCO Headquarters (Room II)
The United Nations General Assembly proclaimed 2019 as the International Year of Indigenous Languages (Ref.: 71/178) in order to raise global attention on the critical risks confronting indigenous languages and its significance for sustainable development, reconciliation, good governance and peace building. The celebration in 2019 will contribute to the access to, and promotion of, indigenous languages and to a concrete improvement in the lives of indigenous peoples by strengthening the capacities of indigenous language speakers and relevant indigenous peoples' organizations.
Scroll