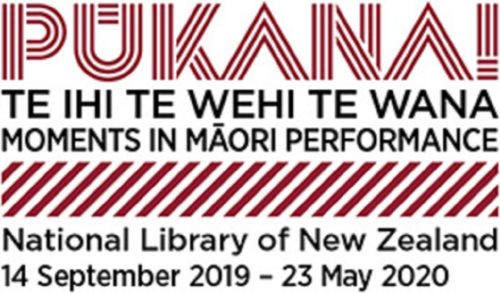 September 23, 2019 8:00 am - May 23, 2020 8:00 am
Asia and the Pacific | New Zealand | Wellington | National Library of New Zealand Gallery. 70 Molesworth Street, Wellington, New Zealand
Others
Pūkana: Moments in Māori performance Te ihi, te wehi, te wana, will showcase and celebrate excellence in Māori performance, as represented in the collections of the Alexander Turnbull Library. Pūkana will range far and wide to give visitors a sense of the ihi (essential force / personal magnetism), wehi (a response of awe in reaction to ihi) and wana (exhilaration), inherent to Maori performance.
Pūkana means:  (verb) to stare wildly, dilate the eyes — done by both genders when performing haka and waiata to emphasise particular words and to add excitement to the performance
Can all Māori sing and play the guitar?
This exhibition shows Māori who do just that — but the world of Māori performance is so much more.
Come and experience the many awe-inspiring Māori performances across time – from origin stories, right up to today's young performers taking the world by storm.
Performance is at the heart of Maori culture and the way Maori engage with each other and the world, whether to celebrate, seduce, entertain, express dissent or anger, or grieve.