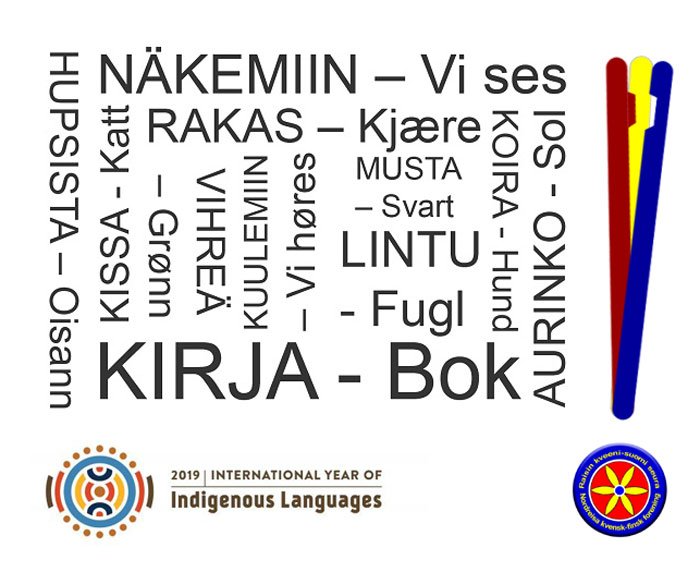 February 5, 2019 6:00 pm - November 17, 2019 12:00 am
Europe and North America | Norway, Finland | Storslett | Vinnelysveien 253, 9151 Storslett, Norway
Capacity building
Throughout 2019, we will organize so-called Language cafés 14 times. On these laid back evenings, we will learn, cram, and use Finnish and the associated indigenous Reisa Kveeni language.
In this part of Norway, there have been Finnish-speaking People for at least thousand years. The use of the language is absent today. Due to discriminatory policies in the first half of the 20th Century, kids weren't allowed to use their indigenous Finnish Language.
Our plan is to meet every other week and learn basic Finn/Reisa Kveeni. At the end, the plan is to go to Finland and use our new language skills.
  5. February
19. February
16/19. March – The Day of The Kveeni People
2. April
23. April
7. May
21. May
11-16. June – Paaskiviikko
3. September
17. September
1. October
15. October
29. October
15‐17. November (Levi – World Cup)
–