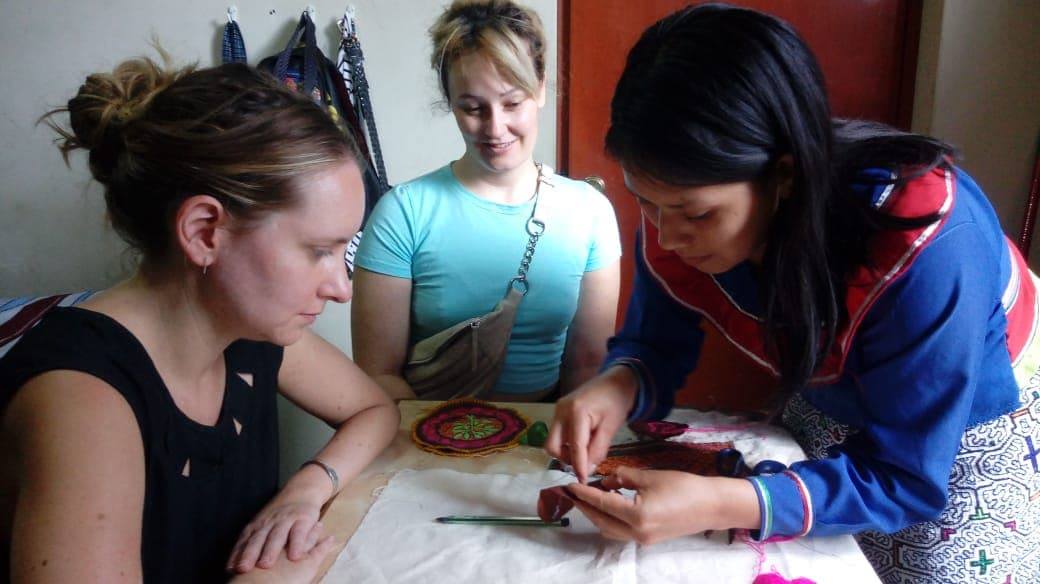 April 20, 2019 2:30 pm - December 21, 2019 2:30 pm
Latin America and the Carribean | Peru | Lima | Centro Cultural Brasil-Perú (CCBP), de la Embajada de Brasil.
Others
En el Marco de la Declaratoria de la UNESCO del 2019 como el Año Internacional de las Lenguas Indígenas, damos a conocer esta propuesta, a fin de difundir las lenguas y culturas indígenas a través de su enseñanza.
Descripción del proyecto
El taller ofrece una breve introducción a la lengua y cultura de los grupos étnicos: juni kuin, hablado en la Amazonía de Brasil y Perú, y shipibo-konibo, hablado en la Amazonía del Perú.
En lo que respecta a la cultura, las principales características de estas comunidades y algunas de sus tradiciones más específicas, como cerámica, bordado (kené en shipibo), pintura, medicina natural, serán revisadas y explicadas de forma práctica y didáctica.
Sobre la lengua, se explicarán las principales características gramaticales de ambas lenguas, su estructura oracional, sistema morfosintáctico, entre otros.
Respecto a la metodología, las clases se desarrollarán bajo un enfoque principalmente comunicativo.
DURACIÓN (solo sábados): 35 fechas (8 meses)
Inicio: sábado 20 de abril
Término: sábado 21 de diciembre
HORA:
Primer grupo (niños y adolescentes): de 2:30 a 4:30p.m.
Segundo grupo (jóvenes y adultos): de 5:00 a 7:00 p.m.
LUGAR: Centro Cultural Brasil-Perú, Calle Atahualpa 390, Miraflores (altura de las cdras. 49-50 de la Av. Arequipa).
MAYOR INFORMACIÓN: peru.olci@gmail.com /(WhatsApp) 931567366
COSTOS DE INSCRIPCIÓN: S/90 mensuales
INSCRIPCIONES:
Organización
Logística: el espacio necesario es el de un aula grande. Cada fin de mes, el auditorio será utilizado (para actividades de cierre de mes). La audiencia de asistentes tendrá un aforo de 30 personas. Asimismo, los expositores serán representantes de los pueblos Shipibo-Konibo y Juni Kuin.
Financiera: las clases tendrán un costo de S/.90 por mes o S/.30 por sesión; asimismo, el cobro será mensual, siempre antes del inicio de clases.