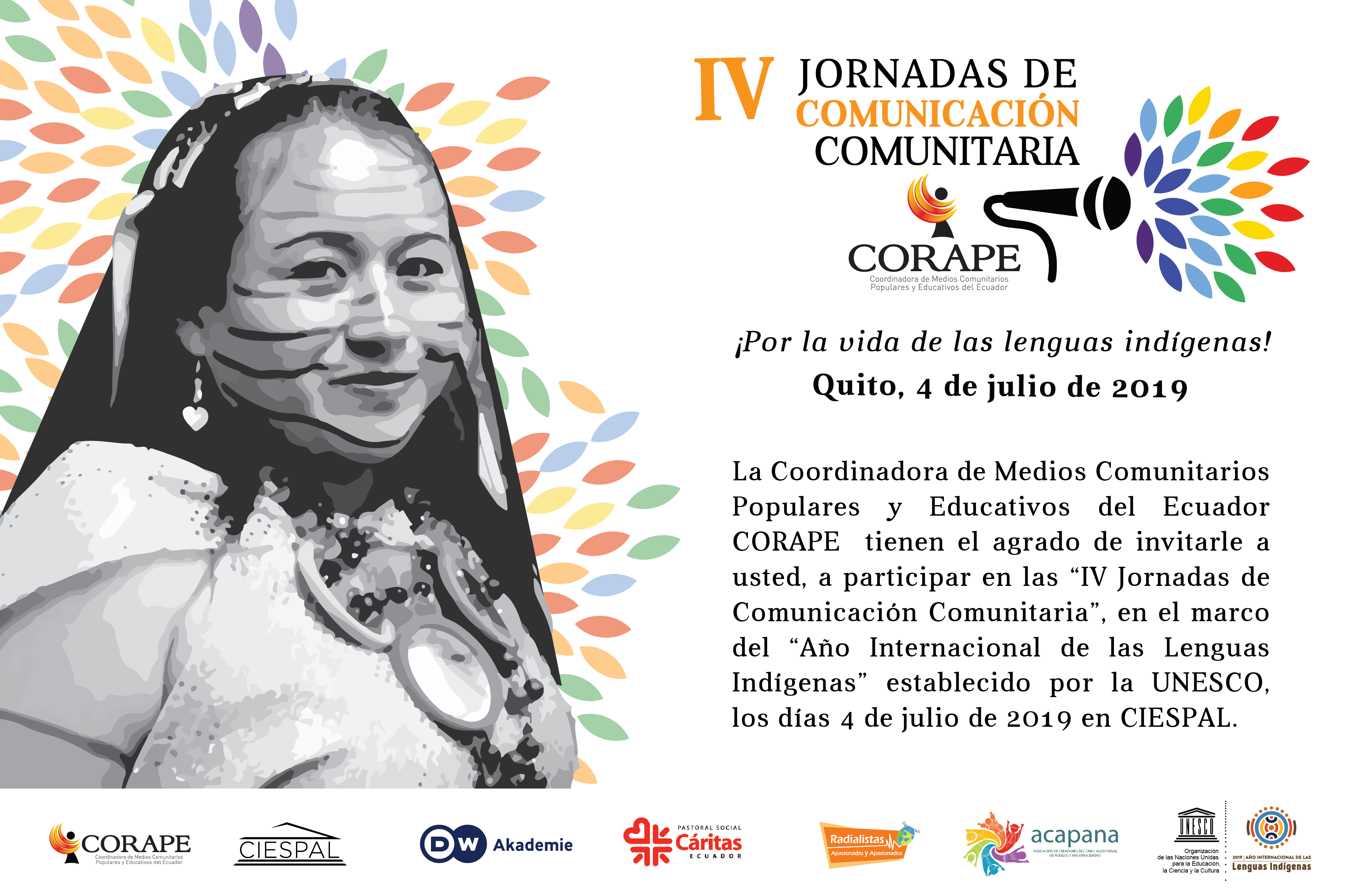 July 4, 2019 3:00 pm - July 4, 2019 8:00 pm
Latin America and the Carribean | Ecuador | Quito | CIESPAL, Av. Diego de Almagro N32-133 y Andrade Marín
Capacity building
The IV Conferences of Communitary Communication organized by CORAPE in defense of life of the indigenous languages aim to encourage a space for the reflection, dialogue, interaction and training for community communicators, popular communicators, organizations, civil society and media.
On this occasion the event will focus on the objective of sensitizing public opinion on the risks which languages have to face and the value of the native languages as vehicle of culture, of knowledge systems and ways of life.
UNESCO Office in Quito will be part of this event, participating in the Radio Forum that will take place within the framework of the Conferences.